Front page
Society
Overzealous Politician Chases CRTV Journalist From Studio, Show of Power Over Paul Biya's 'Tam Tam'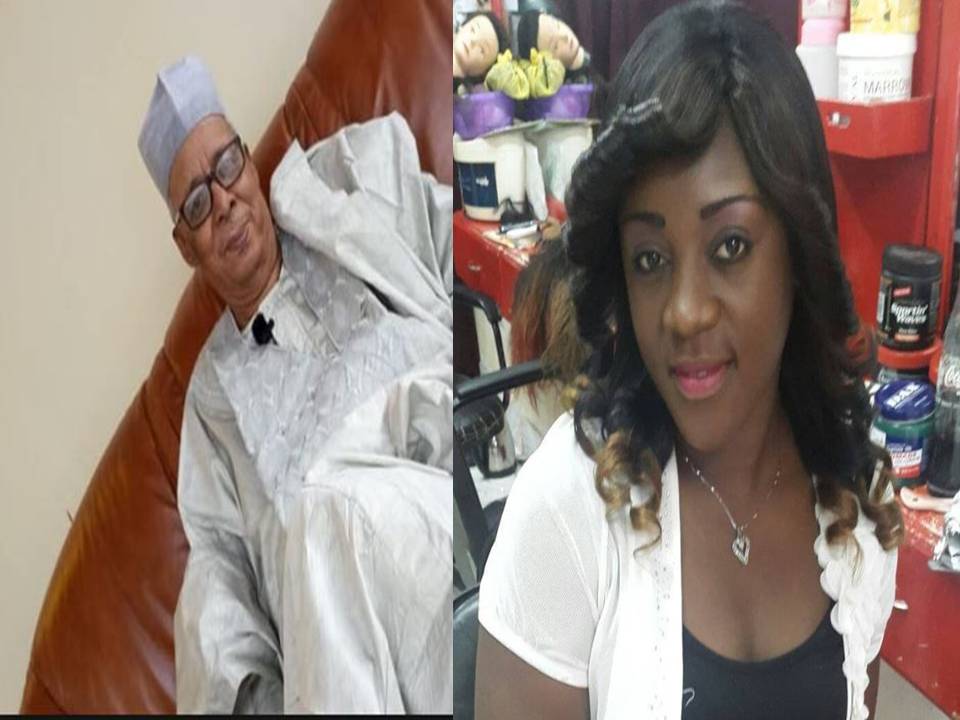 By MIMI MEFO
DOUALA, Cameroon-Wednesday August 8, 2018-8:00 PM Local Time (Cameroon News Agency) It was a disgraceful and sorrowful scene, scene of sexism delivered on the altar of , Paul Biya's 'Tam Tam', Cameroon Radio Television, CRTV, by one of Cameroons most respected Politician until Tuesday when his ratings dropped to nothing., from hero to zero.
Two disgraceful incidents on a single show could be a sign that the gods are angry. Firstly, Garga Haman Adji chased Cathy Toulou, former Canal 2 Journalist now working with CRTV asking her to stay away from them for she had nothing to do in the studio. Her simple crime was that she was asked to present reactions from the internet on what the guests pronounced throughout the maiden program 100 percent Presidentielle.
The truth is Cathy was chased like a dog, a no body that gate crashed into the program. She was to present reactions on social media on issues discussed by the guests but Mr Adji was uncomfortable. Even though he claimed not to have been informed about the slot, his actions have been widely condemned.
Cathy Toulou spoke to CNA's Mimi Mefo confessing that it was a horrible experience " It was not an experience easy to deal with but I'm calm." Cathy Toulou Elanga said.
Contacted on phone, Cathy Toulou Elanga that the reaction of Garga haman Adji shocked her but she believes those are some of the odds in the profession "I felt bad indeed! But the reactions and solidarity of colleagues have been relieving…I want to use this opportunity to advice fellow young and aspiring journalists that such moments will surface at some point, we do not relent or feel discouraged…I am gradually getting over it" Cathy Toulou said.
Mr Garga Haman Adji who was facing Minister Fame Ndongo in the program presented by Aime Robert Bihina saw the CRTV newscaster as unfit to question him about the election fever on web "Who is she?…who does she want to interview?…she has no right…she is not even a candidate…" Garga Haman Adji shouted on air. The presenter tried to calm him to no avail.
His co-panelist, Jacques Fame Ndongo watched without offering a word until Carthy Toulou worked out of the stage.
The National Trade Union of Cameroonian Journalists, SNJC, has asked Mr Garga to present excuses to Cathy Toulou.
This was the second time the program received a big blow after two guests were earlier denied access to the debate due to what management said it was saturated. By doing the act, observers hold that Garga Haman , ADD President has just graduated from Hero to Zero.
CRTV has not made any statement on the issue.