Front page
Society
Revelation: Military Killed Son of Senator Buh Sule Because of Father's Denunciation.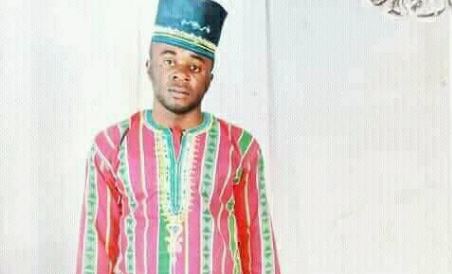 DOUALA, Cameroon-Wednesday August 8, 2018- 11: 20 AM Local Time (Cameroon News Agency) The son of SDF Senator for Menchum in the North West region, Geh Simon Kum was stabbed and shot allegedly by Cameroon Military for his father's allegations that the Soldiers have been looting from local shop owners, CNA has been told.
His death was the prize for his father's position on the theft which took place at the Wum market wherein several shops were visited by thieves. Senator Buh Sule Tegha had told the men in uniform that they were the thieves inflicting the people with economic hardship by stealing from their shops at night.
On Monday August 6, that same night, Soldiers visited the residence of the Senator, took his child and demanded to see his father, a close source who begged not to be named told CNA that, "When we heard him crying, we rushed out they, pointed a gun at us and told us to go back inside or else they will shot, so they Simon to call his father to come help him. When we rushed inside, his father tried to go out but we held him so in not more than ten minute they shot him."
The source also indicated that the reasons for the shooting was clear, "They broke into many shops on Sunday breaking Monday ,so his father told them clear that they (the military) were the ones , I am sure that is why they came looking for him."
Geh Simon Kum, Upper Sixth student at Government  High School Wum, was tortured in his room before being shot at close range,neighbors and tenants have testified.