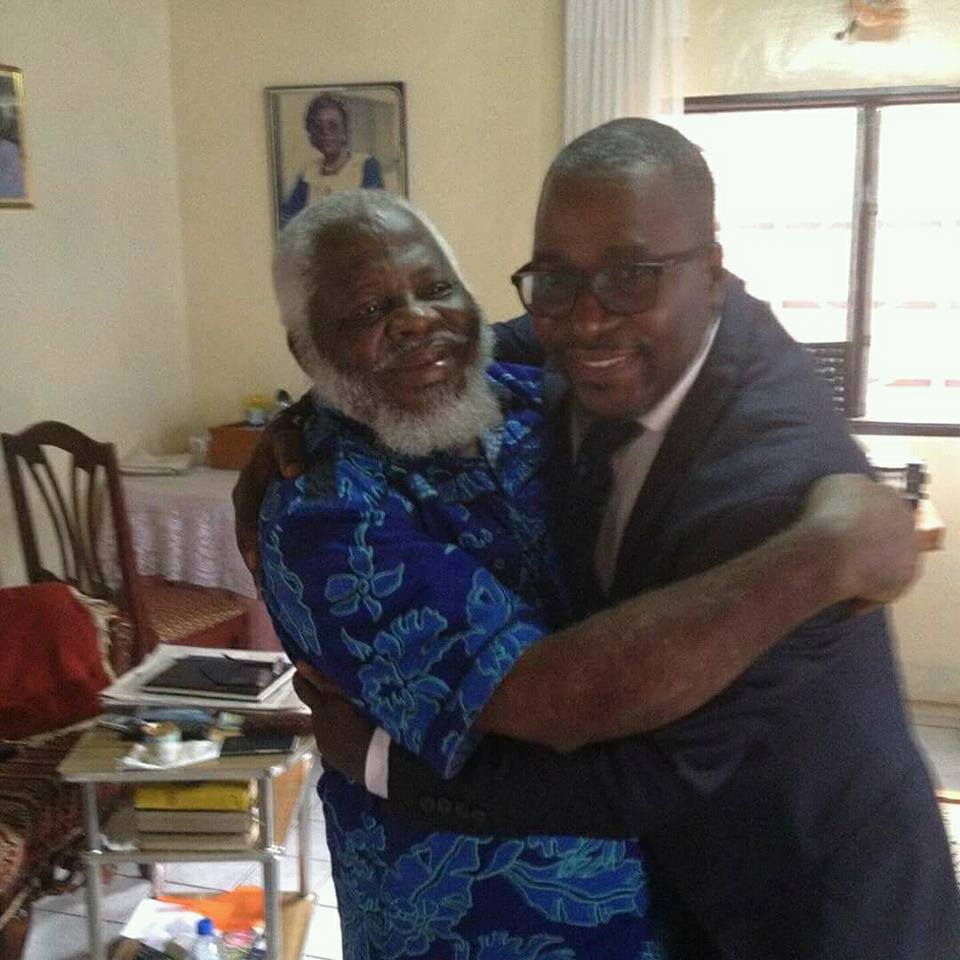 Douala, Cameroon-Wednesday September 6, 2017-2:49pm Local Time(Cameroon News Agency) Since his release from the Kondengui maximum prison in Yaoundé last Wednesday August 30, 2017, the President of outlawed Cameroon Anglophone Civil Society Consortium, CACSC, Barrister Agbor Felix Nkongho has made three significant outings which has earned him more applauds from the public.
His first move was his partaking in an Ecumenical service organized around mile 29 in Muyuka sub division, South West region, where a series of road accidents have occurred.
The President of the Fako Lawyers Association, FAKLA, also visited inmates at the Kondengui prison where Coffin the revolutionist Mancho Bibixy is being detained.
After the 'Presidential visit', Barrister Agbor Balla visited another former detainee, Chief Justice Ayah Paul Abine at his residence leaving lots of emotion behind especially with the warm embrace.
Since his release, many have been eager to have his stance on the Anglophone problem and the way forward especially after much have developed since his incarceration.
Will Agbor Balla call for school to resume effectively or will he adhere to demands of secessionist? That is the question.