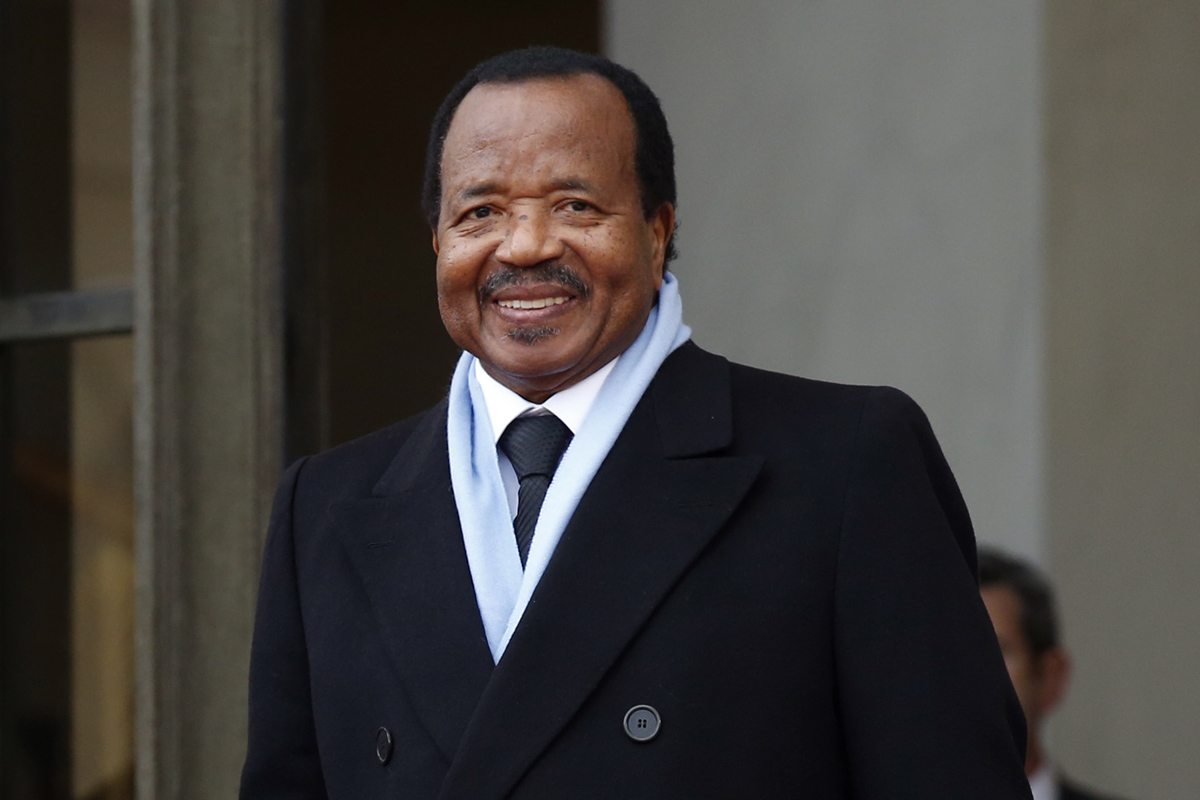 A post on his Facebook page on Friday evening, a few minutes after the Major National Dialogue, states that the resolutions of the dialogue have been noted and will be looked into. Mr. Biya makes it clear; the resolutions are not an implementation but a mere suggestion and it remains his prerogative to see which area will be implemented. He goes further to say that their relevance and feasibility, as well as the capacities of our country, will be taken into account.
This means that the resolutions will or may not be implemented anytime soon and will depend on the Presidency, bearing in mind the united and indivisible nature of Cameroon, "The Major National Dialogue that has just ended in Yaounde afforded you the opportunity to reaffirm once more your attachment to peace and concord in your country, as well as its unity and progress. I would like to congratulate and thank you very sincerely for that.
Your rich and diverse contributions were very useful. Some of them inspired the recommendations made at the end of the Dialogue." President Biya noted.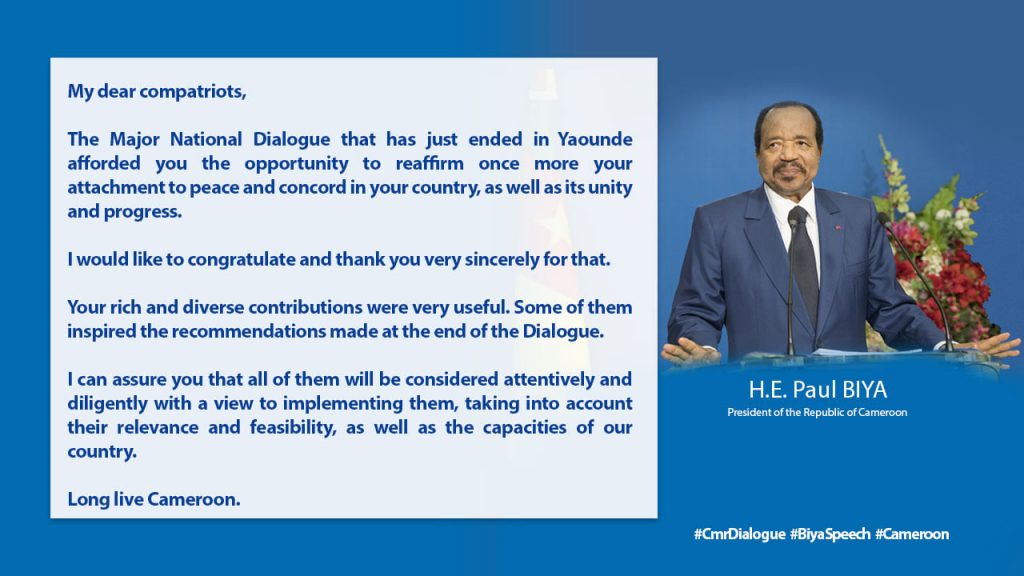 Apart from the creation of a special status for the North West and South West regions, other recommendations such as the creation of a house of traditional rulers, application of article 66 of the constitution, insertion of English in President's speech, were arrived at.