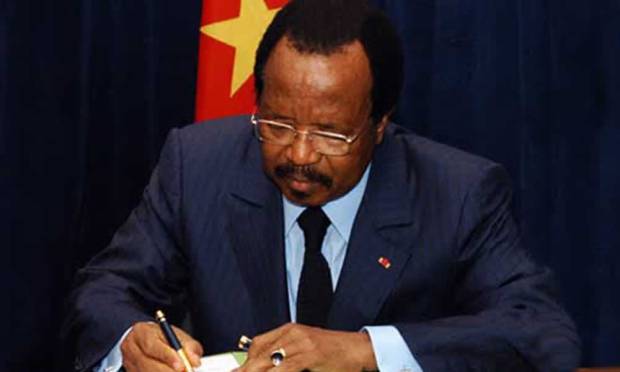 A communique signed by the Secretary-general at the Presidency, Ferdinand Ngoh Ngoh, states that Paul Biya has decided to discontinue the case of 333 Anglophone detainees who committed minor crimes. This will have nothing to do with Sisiku Ayuktabe and other Nera 9, Mancho Bibixy and others. Thousands of Anglophones arrested either during random control or were sold-out are now in jail. By releasing those with minor crimes, the President could just be correcting the wrongs, unscrupulous men in uniform did. But this move will cajole the International Community and extend the movie to another season.
Paul Biya wrote on his Facebook page, "I have ordered the discontinuance of proceedings pending before Military Tribunals against 333 persons arrested for misdemeanours, in connection with the crisis in the North-West and South-West Regions."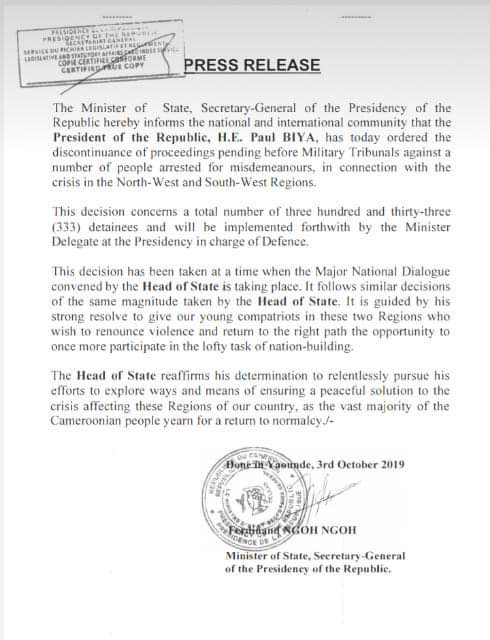 The communique from the Presidency further states that the gesture by the President is to give young Cameroonians in the two restive Anglophone regions the chance to participate once again in nation-building.
The Minister of defense will be in charge of executing the orders from the Presidency since all the cases are being tried by the Military Court.
The move including others such as the Grand National Dialogue is aimed at appeasing the international community amid mounting pressure on the Biya regime to bring lasting solutions in the two regions.