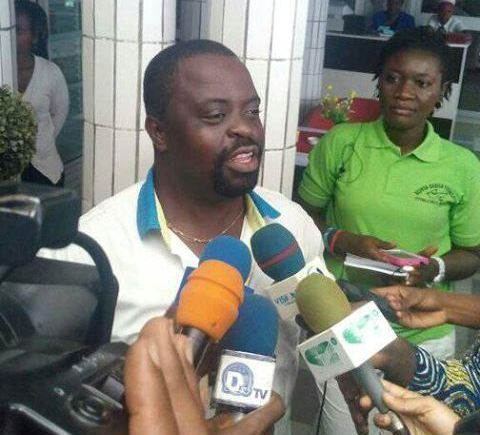 PRESS RELEASE
Douala,Cameroon
It has been made public that the famous Big Earth Humanitarian Awards that is quickly gaining grounds as Africa's most Enthralling Recognition will henceforth be held after every two years. The announcement was made public last week in a press conference in Douala.
Talking to the fourth estate, the promoter H.M Thomas AYUK said two years is adequate to make the event beneficial to the laureates who now dream of walking the red carpet in a glamorous ceremony. This unique humanitarian event seeks to promote the activities of its ambassadors by boasting their capital, give them capacity building, provide basic health care services, alleviate poverty and wiping out stigmatization.
The beneficiaries this year will come from four regions namely; the South West, North West, Littoral, and Centre Regions, which is one of the innovations of this year's edition.
These beneficiaries, "Ambassadors to be" come from the informal sector representing 70% of the Cameroonian work force. The likes of these truck pushers, sand divers, buyamsellam, mortuary attendants, petit-traders, toilet drainers, mechanics, carpenters, hawkers, orphans, the blind, deaf, dump and others with an economic activity, are giving rigorous follow up for an accomplished life.
According to H.R.H Thomas AYUK NFORNKANG AKA Pa TOM, the promoter, this year's edition will take place on Saturday 10th June 2017 at Prestige Foyer 'NjoNj' as from 7pm with some innovations; Grass 2 Grace Organisation which presents the event will honor some Cameroonian music artists who have for the past years encourage the concept by paying homage with their artistic performances. More women will be honored to exhibit gender equality.
Patronized by the United Nations CISRI Goodwill Ambassador and the Ministry of Social Affairs via the Littoral regional delegation, the event is taking place under the theme "Transforming Lives for Better".