Economy
Press Release
Pan-African group UBA, Promotes Africa's Renaissance; Celebrates Africa Day in Grand Style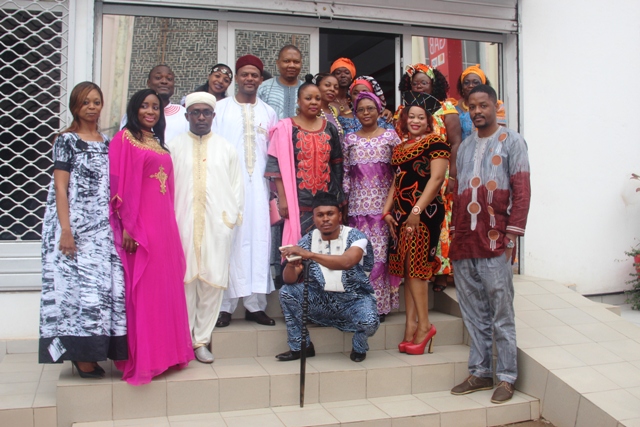 PRESS RELEASE
Douala,Cameroon
In line with its commitment to promote African culture and deepen its African footprint, Pan African financial institution, the United Bank for Africa (UBA) Plc, on Thursday, joined the world to celebrate the 2017 Africa Day. The celebrations at UBA which spanned its countries of operations across the continent, was themed 'Africa, the new Frontier'.
According to UBA's GMD, Kennedy Uzoka, 'the theme for Africa day this year was chosen to reflect the global positioning of the African continent. A positioning that UBA as a brand, has invested in, believes in and understands that Africa is truly the new frontier'.
Africa Day is dedicated to celebrating the diversity of the African continent, as well as to highlight the cultural and economic potential that exists in Africa. UBA Staff proudly celebrated the day dressed to work in a display of the best of Africa's rich attire.
The Deputy Managing Director, UBA Plc, Mr. Victor Osadolor, reiterated that UBA is a core African bank with deep African roots that has continually supported the continent in various ways over the years. He added that the bank remains proud of its African heritage.
"We at UBA celebrate Africa Day with the rest of Africa, we are Africa, United by one Bank, and it is important to note that just as Africa has come a long way, UBA has also come a long way in putting her footprints in Africa' said Osadolor.
Africa Day, formerly known as Africa Freedom Day and African Liberation Day, is the annual commemoration of the foundation of the Organisation of African Unity (OAU) celebrated every May 25th.  UBA celebrates Africa Day annually in line with the official celebration by African nations, reiterating its long-held belief that the future belongs to the African continent and leveraging on the occasion to rekindle the African spirit that drives the group's vision to be a dominant financial services provider on the continent.
In Cameroon the day was marked in the UBA branches on Friday 27 May, 2017. The branches were decorated with traditional ornaments and staff were robed in African outfits. It was also an opportunity for staff to share typically African snack with customers such as Kola nuts, groundnuts and garden eggs etc.