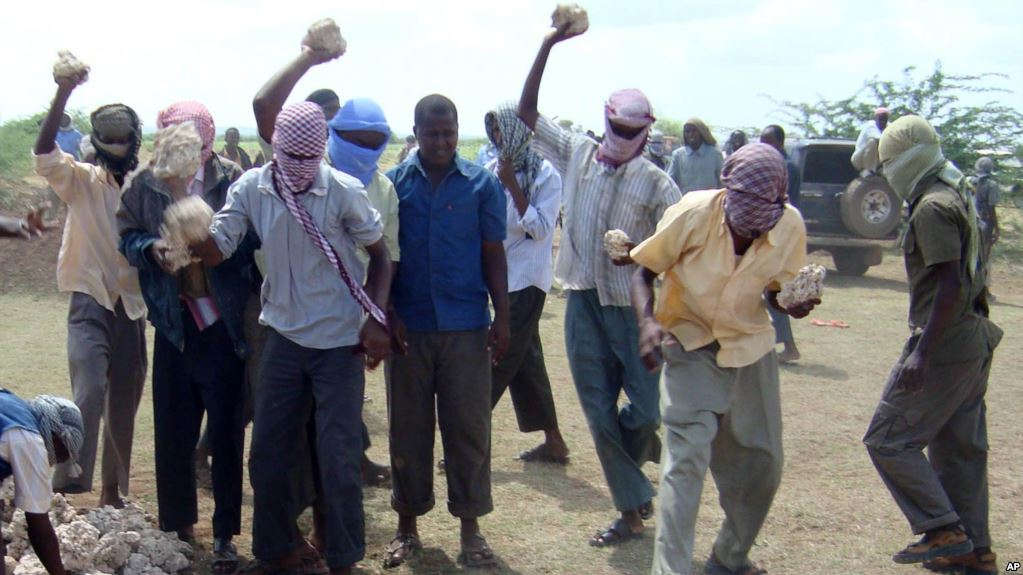 Al-Shabab militants in Somalia have stoned to death a man convicted of adultery.
An Islamic court convicted Dayow Mohamed Hassan, 44, of adultery and he was immediately according to reports, buried neck-deep and pelted to death with stones by al-Shabab fighters.
Dayow Mohamed Hassan was convicted for going out with a woman and impregnating her despite the fact that he has two wives.
Al-Shabab courts are not public and it's hard to verify confessions and other allegations against the defendants. It's not the first time the group has carried out this kind of punishment.