Society
CHI ASAFOR Cornelius is Pioneer SG of Bilingualism Commission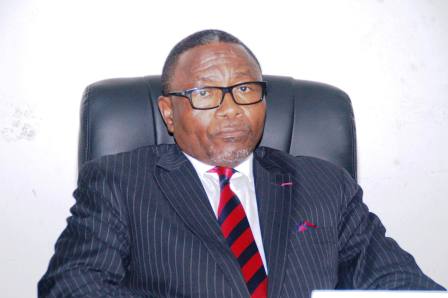 A presidential decree Tuesday April 25, 2017 has named CHI ASAFOR Cornelius as pioneer Secretary General of the newly created national Commission on Bilingualism and Multiculturalism.
His appointment comes two months after the creation of the Commission which came into existence as measures to solve litany of issues raised by Anglophones in the two English speaking regions.
The head of State had announced on December 31st that a body would be created to map out ways of coming out of this impasse.
Reacting after his appointment, CHI ASAFOR says, "I call on all Cameroonians to serve the Nation with all their energy, never be discouraged because President Paul Biya never forgets hard workers." He expressed his gratitude to the President and promised to work for common good.
The President of the Bilingualism commission, Peter Mafany Musonge and other members will be installed into their functions this Thursday April 27, 2017 by 10 at the Yaoundé Congress Center.
President Paul Biya will be represented by PM Philemon Yang.