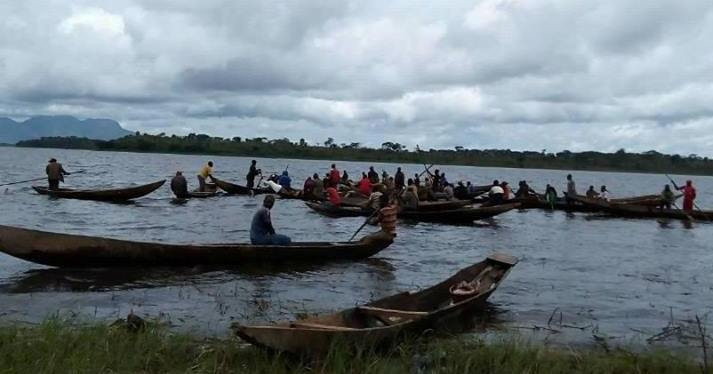 By NFOR Hanson NCHANJI
NGOKETUNDJIA, Cameroon- Monday April 9, 2018-1:30 PM Local Time (Cameroon News Agency) Fishermen in Bambalang are searching dead or alive, bodies of five people who drowned Monday April 9, in Lake Bambalang, Ngoketunjia division, North West region, the Fon has confirmed.
The Down pour early Monday led to drowning of 8 persons; sources reveal two were rescued, one dead body retrieved while five others are still missing.
The Fon of Bambalang, HRH Shomitang Kevin II has told reporters that a team has been dispatched to the Lake to bring details of what happened while rescue team is still searching in the Lake and its environs.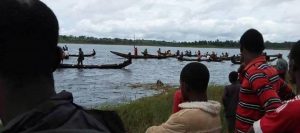 Villagers in shock watching departure of rescue team
Bambalang is one of the four villages that make up Ndop Central Sub Division and one of the thirteen villages that make up Ngoketunjia Division.
Picture credit( Charm Victor)
If you like our updates, you can support us to enable us go further in our work. Support us now on  679 700 696 on mobile money or call for details. Thanks