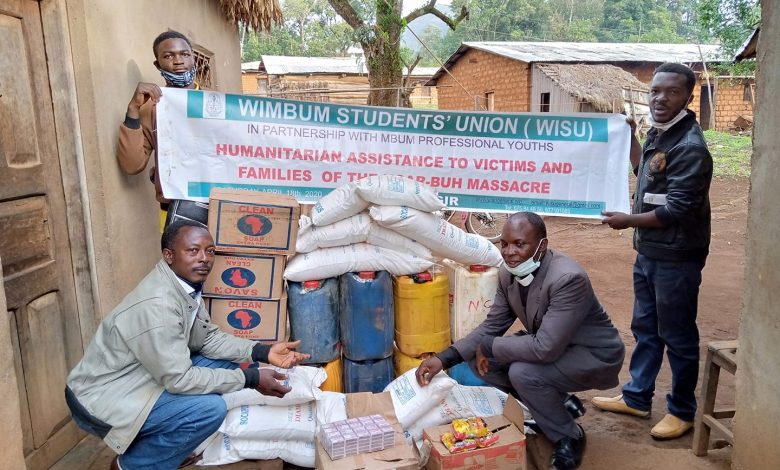 The Wimbum Students Union, WISU, in partnership with Mbum Professional Youths have donated cooking oil, soap, matches, salt and Maggi to show solidarity to the victims and families affected by the NGARBU massacre in Ndu subdivision.
This event took place on Sunday April 19, 2020. The items were handed by WISU General President, Ngenge Shingong and Albert Nshanji representing WISU to the NGARBU refugee management committee in Ntumbaw for distribution to victims.
Human Rights Watch, HRW, said government forces accompanied by state sponsored Fulani, killed 21 civilians including 13 children and pregnant women on Valentine's day, 2020.
Ngarbuh is village found in Ndu subdivision in the northwest region.