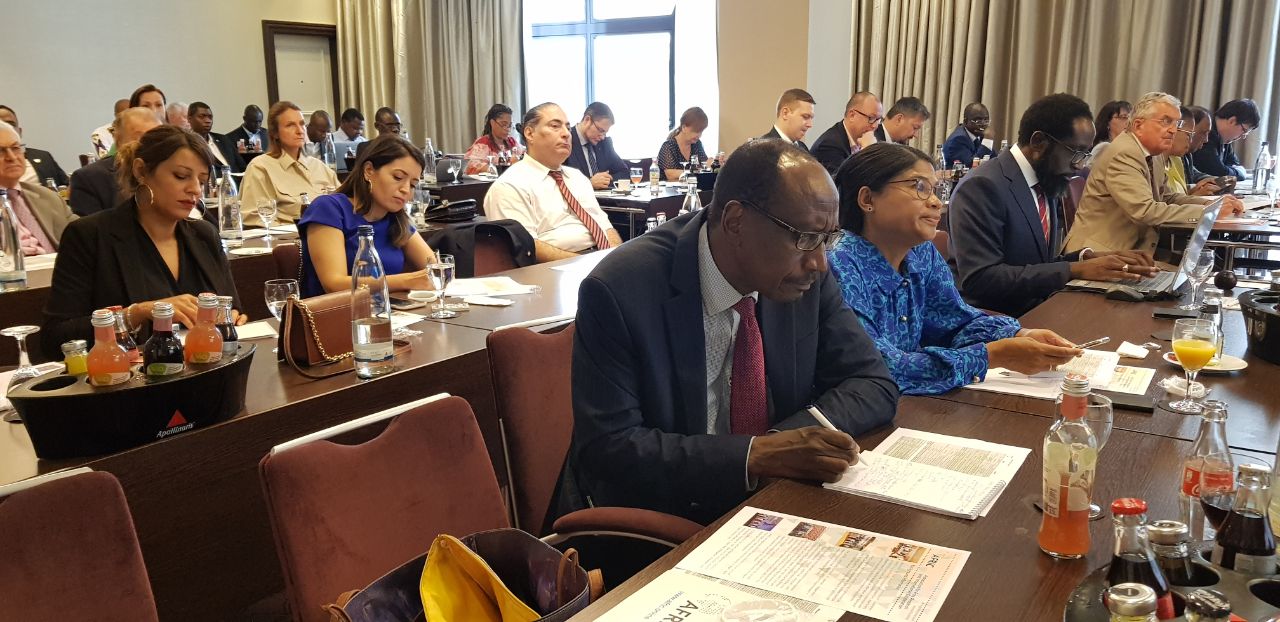 By NKENGMEYI Emilia*
Africa is gradually becoming a focal point as a result of the drift in attention from Europe. Hence, development experts are redefining strategies to reshape Africa's future and trigger economic growth and development. Berlin recently hosted a two-day foresight session on the emergence of Africa organized by the Association for Free Research and International Cooperation, AFRIC during which attendees reflected on Africa's path towards emergence.
Egyptian Ambassador to Germany H.E. Dr. Badr Abdelatty put African leaders to the task by prompting them to eradicate bad governance and all other practices associated to it, terrorism which are factors that retard investment and growth on the continent.  
An economic journalist and research teacher at the University of Dakar, Abdou Diaw posits that for Africa to stay on the right path, there is need to encourage private-equity through the establishment of a business environment conducive for investment, encouragement of local initiatives in terms of equity investments, the establishment of joint ventures as well as valuing domestic capital. He saw private-equity as a real financing alternative for SMEs in Africa.
Most participants in the conference argued that the propensity for Africa to grow will be based on governance, political stability, and macroeconomic reforms. Democracy and good governance were equally sighted as key pillars necessary to drive the continent to emergence, especially social and economic emergence.
It was thus recommended that there is the growing need for Africa to implement urgent actions to transform Africa into Agenda 2063: an integrated, prosperous and peaceful Africa, led by its own citizens and representing a dynamic force on the international scene. Leaders, economists, and decision-makers were also urged to work together to uphold the principles of democracy and good governance to unleash Africa's strength and foster the prosperity of an Africa that weighs on the world stage.
On the other hand, Vaiva Adomaityte, a global change expert, CEO, and founder of ADMIS consultancy limited made reference to social development, economic transformation, financial prosperity, investment and especially foreign direct investments as catalysts to growth.
The conference dubbed 'Africa 2040; vision of the future', organized as part of AFRIC's efforts in contributing to sustainable growth and development in the continent provided a platform for participants to discuss some of the challenges facing the continent while providing possible solutions so as to promote peace, stability, democracy, governance, economic growth, and development.