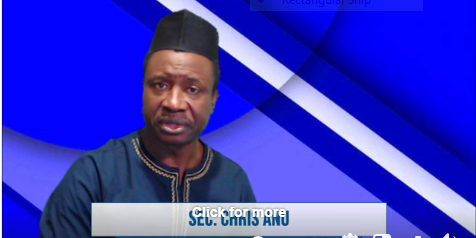 The Communication and Information Technology Secretary of Ambazonia, Chris Anu has said despite the arrest of his mother and sister, he will not back down. In a statement, over the Ambazonia Separartist channel, Mr Anu revealed that the sum of over FCFA 1.6 million was taken away by 8 men dressed in mufti.
The incident, he revealed took place around 10 am in a Yaounde neighborhood where his mother had gone to spend some time with her daughter after their home was burned to ashes in Lebialem.
Mafuantem Grace Anu
The Communication Secretary in the Interim Government led by Dr Sako, said, that the men also took away land and car certificates.
Mafuantem Grace Anu, 80, is a diabetic patient according to her son, Mr Anu. They were taken to an unknown destination. Madam Mafuantem has two sons currently fighting in the armed conflict, one in the bushes of Lebialem popularly known as Field Marshall and the other, Chris Anu, resident in the US.
My mother and sister are not different from other Ambazonians in custody…they are making a mistake..now we know who has been kidnapping in the name of Amba boys. Mr Anu said in a live show.
The last time, the mother of Activist, Mark Bareta, resident in Belgium, was arrested and only released days after.
The Interim Government of dr Samuel Sako had given the government 5 days to account for over 197 Anglophone detainees taken out of the Kondengui prison last July 22 to an unknown destination. Going by the ultimatum, this weekend will be the last days.
Meanwhile, the leaders in jail, Sisiku Ayuktabe, and 9 others started a hunger strike on Wednesday, July 31, 2019.