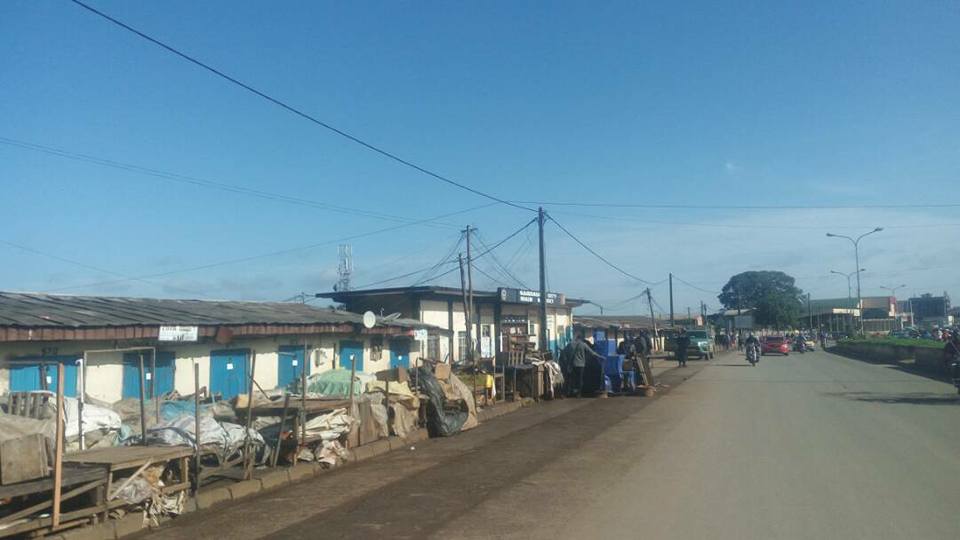 Bamenda, Cameroon-Tuesday August 29, 2017-8: 13 Pm Local Time (Cameroon News Agency) The Government Delegate to the Bamenda City Council, Vincent Ndumu Nji has taken the footsteps of the Mayor of Buea, Patrick Ekema Esunge in the ongoing crisis rocking the two English speaking regions of Cameroon. He has embarked on an offensive against traders respecting the ghost town.
To match words with action, the Delegate ordered the closure of all shops in the Ntarikon, Nkwen,Bamenda main markets as a penalty to the owners who respected ghost town Monday August 28, 2017, two days after he warned them not to do so.
Traders were taken aback early Tuesday when Council agents stormed the markets placing locks on every shop in the various markets.
A meeting held last Saturday between the traders and the Government delegate failed to yield fruits as he did not convince the traders of their absolute security.
The traders say when they do not respect ghost town, their shops risk being visited by unidentified men,but the government delegate assured them that there will be security. A point not clearly digested by the traders who recalled several fire incidents which have occurred before the eyes of the same security forces.
The mayor of Buea Ekema Patrick was the first to seal shops in his municipality but it later died a natural death.
Traders in the two regions are now caught between the devil and the deep blue sea, it is either they respect ghost town and have their shops sealed or open their shops and have them burnt down.