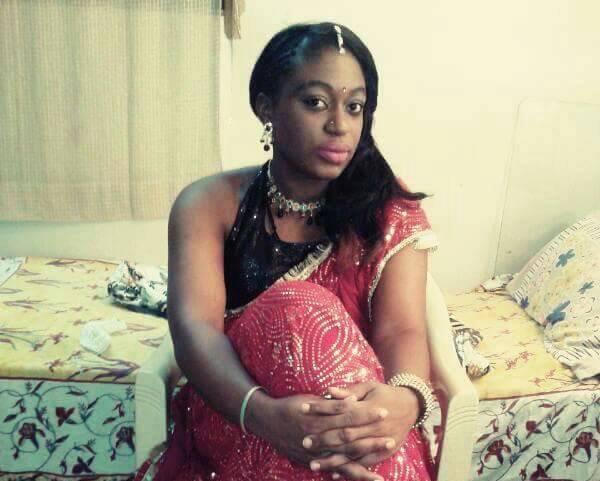 Buea, Cameroon-Tuesday August 29, 2017- 1:15 PM Local Time (Cameroon News Agency) Her name is AYUK ANITA SHERILLINE M, also known as SHERILLINE QUEEN; she is in her mid 20s and 5.7ft tall.
She hails from Upper Bayang sub division, Ashum to be precised. She comes from a family of 4, 3 girls and a boy and she is the last born of the family.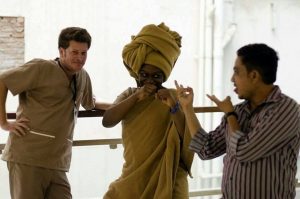 After her advance level certificate, Sherilline Queen traveled to India to further her studies, in Computer application in early 2013, where she also got into commercial modeling for for some Indian and African companies.
In mid 2013, a friend of Sherilline called her to accompany her (the friend) for an audition. As she had a baby and didn't want the little boy to disturb her, while she auditioned.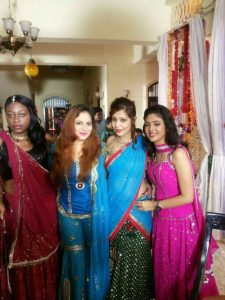 On getting to the studio ( Mehboob Studio Mumbai), Sherilline was selected instead of her friend after being seen by the director of the advert to be shot then. He gave her, the friend's role, and since Sherilline Queen  was able to deliver it well and because of her to express herself in Hindi, she eventually got more roles from Him and other production houses.
Cameroonian born Ayuk Anita aka Sherilline Queen has featured in Bollywood and south Indian movies like Kick (where she played a Nurse), YAAN, Happy New year, Yoma Yoma, Taxi tales, foreign hustle and many more.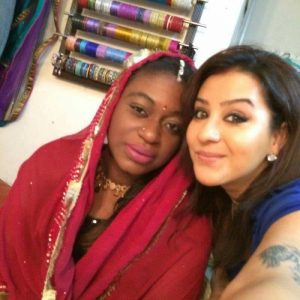 She has also done television serials like chidiya ghar( where she played an African bride, married to an Indian guy) and ehk naya umhed Dr Roshini (Played the role of a British Nurse).
She has danced on live shows, music videos and events ( she can dance Bollywood songs too well).
Our actress has also done adverts and TV commercials for companies like Indomie (Nigeria), KONNECT (Zambia), featured in adverts for Indian Ladoo, Airtel and Vodafone India.
She returned to Cameroon in 2016 and havs been more into business with her elder Sister than acting, but in a few days from now, she will be shooting for the first time in Cameroon ( can't mention the movie title) " I must say it's gonna be an interesting movie, coz the script is captivating and interesting. I look forward to working with more Cameroonian, African and Western directors, producers and production houses." She said
She is multi-talented and is ready to help the Cameroon movie industry to go places.
She is currently in Buea, South West region of Cameroon