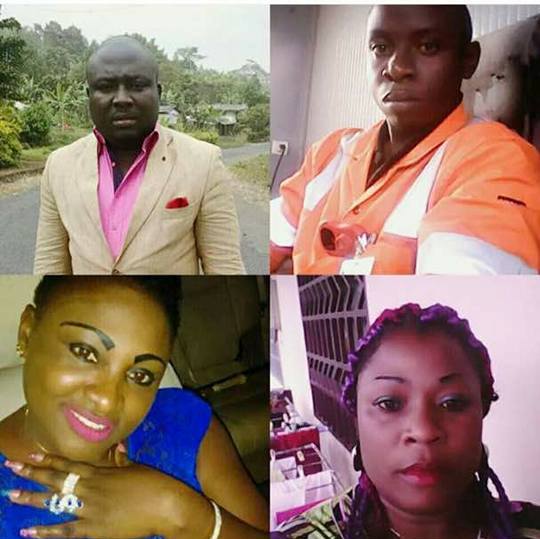 Douala,Cameroon-Saturday August 19,2017-9: 00 PM Local Time (Cameroon News Agency) It is an emotional atmosphere in Buea sub division especially in Great Soppo where a majority of deceased victims of the road accident at mile 29 Muyuka come from.
Some of the victims who were inside the bus that left Muyuka to Buea,have been identified. One of them Frida Etonge is said to have been buried Saturday night. A close friend and neighbor Limunga sais, "My heart bleeds, one of them David used to sing to me every morning waking me up from bed. This guy sang terrible song last morning in our dialect which meant death"
They were about 16 in the bus according to reports.
In their last outing in Muyuka during a funeral,the young Bakweri group was seen singing and drumming, close relations say the man who is drumming in the video is called Clovis Efange.
Another was identified and Evelyne Evenye, others were simply identified as David, Esuka. All their identities have not been known.
Video Courtesy Anjianje