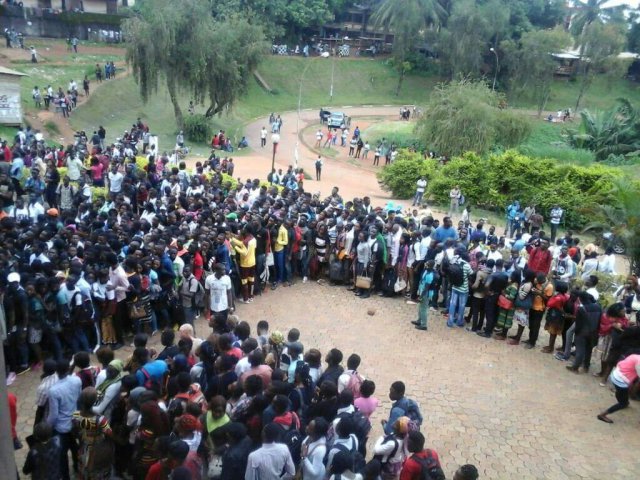 Yaounde,Cameroon
At least three students of the University of Yaounde l were hospitalized Tuesday June 13, 2017 in a stampede caused as a result of scramble for laptop, a student has revealed.
The incident occurred by 11 am when several students of the Faculty of Arts gathered to register their names on the list of students to be awarded each a laptop as part of President Paul Biya's promise.
Reports say as the crowd grew bigger,many persons started fighting to stand in the front-line thus causing commotion.
Many collapsed and were taken to the hospital. The Dean of the faculty of Arts later solved the problem by sending all the students to an amphi theatre.
The laptop promised the students since last year have not been distributed despite several promises made by higher education boss Professor Jacques Fame Ndongo.
 Photo : Bonteh Blog