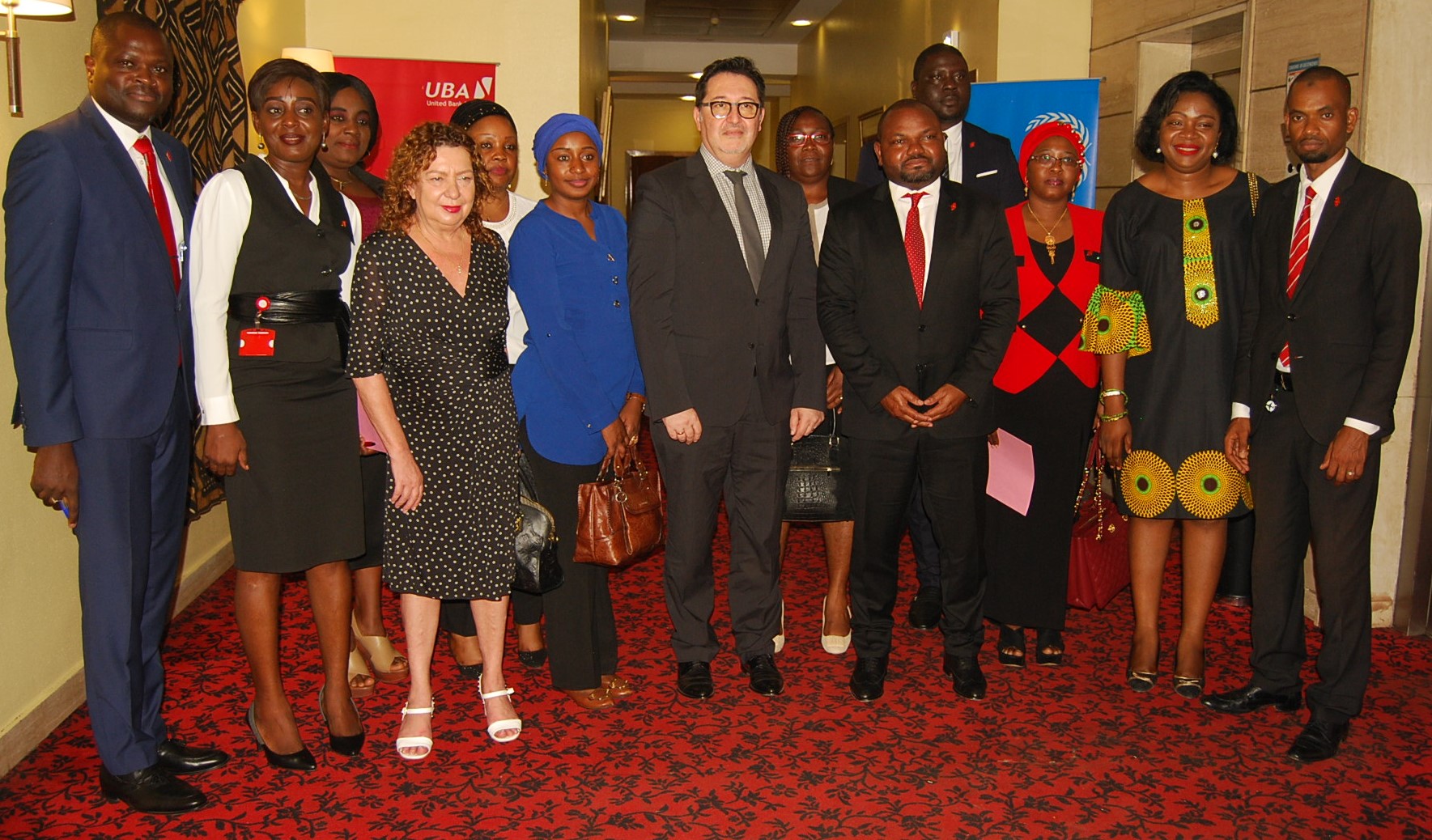 Yaoundé, 27 September 2018– United bank for Africa (UBA) and UNICEF today Thursday 27 September, 2018 have signed partnership for the promotion of children's rights.
This partnership is in line with the mission of both organizations. For UNICEF Cameroon, to work with partners in the private sector and have them play an active role in the promotion children's rights and to ensure their active and efficient participation in the living of these rights.
For UBA Cameroon, it is an opportunity to enhance its social responsibility by supporting children especially the most exposed and vulnerable.
Thanks to this collaboration UBA staff will be drilled on corporate social responsibility, training on and advocacy around themes like HIV/AIDS, nutrition, health, education, protection of children and social inclusion. UBA branches will become friendly environment for children where advocacy messages will be on display to promote the respect of the rights of children.
Speaking on behalf of the UNICEF Cameroon, Jacques Boyer the Representative in Cameroon lauded the support of UBA. He stated it showed they remain a company with a strong attachment to the community within which they do business through their CSR. This partnership with the private sector he hoped will expand to other areas in the future for with advocacy for the promotion of the rights of children many will be informed on how to improve their condition.
Dominique Mahend the Managing Director of United Bank for Africa emphasized the bank is aware that its activities extend beyond only profit making. UBA has remained very active in carrying out Corporate Social Responsibility in the areas of education, Health and entrepreneurship not only in Cameroon but across the 20 African countries where it does business. "Partnering with UNICEF to promote the right of children is a noble initiative that we believe in and support. The UBA brand and that of UNICEF carry enormous good-will and compassion. I will like to commend once again the Great work done by UNICEF over these years and pledge UBA Cameroon's constant support to the well-being of our children, sisters, wives and mothers."
This partnership both organizations hope will expand in the future to other areas.