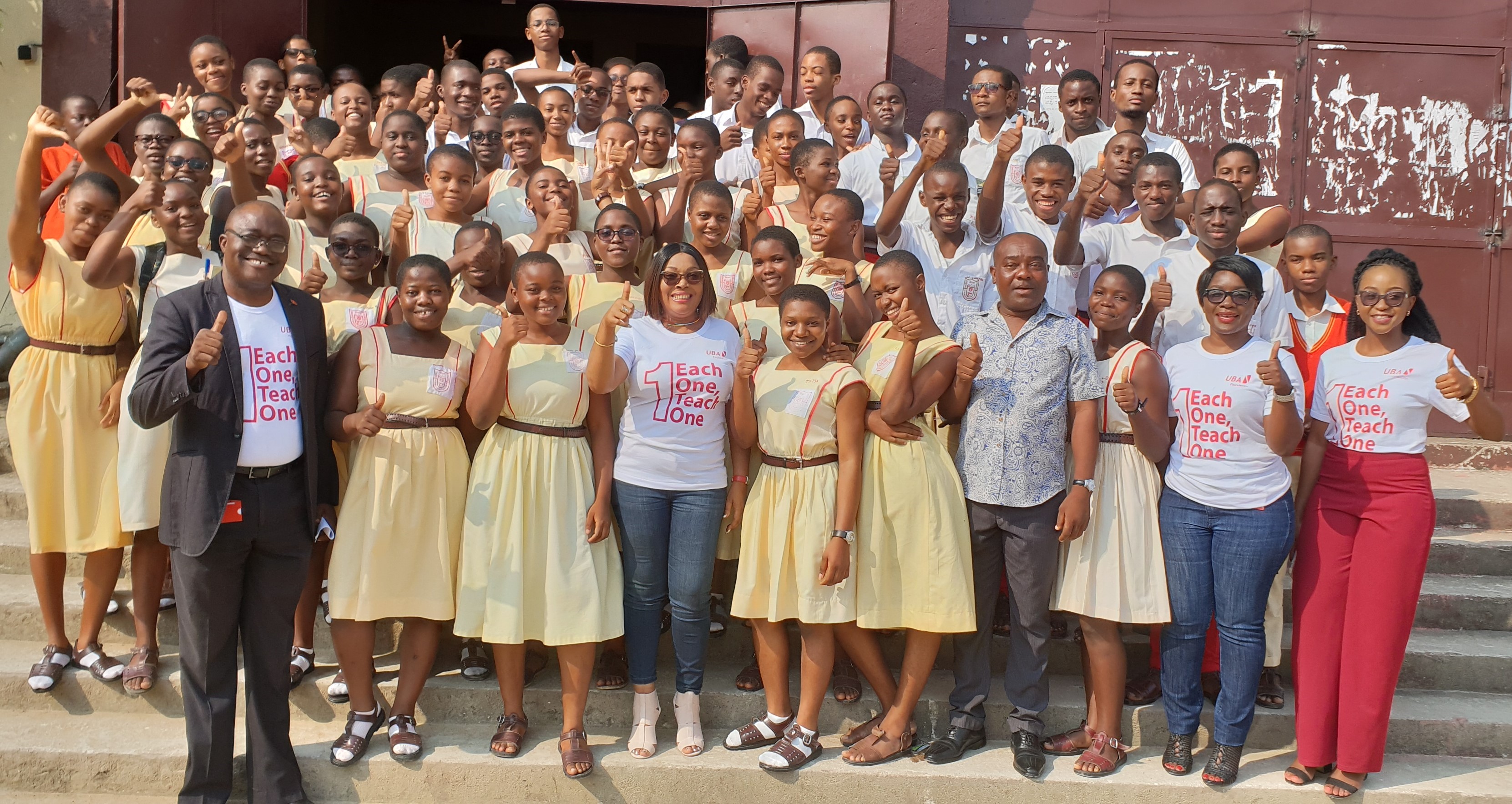 UBA Foundation, the corporate social responsibility arm of the United Bank for Africa (UBA) Plc., recently launched its Each One, Teach One initiative, hosting a huge impact day in Nigeria and across all its subsidiaries in Africa.
The UBA Community Service presents an opportunity for staff members to give a little of their time and skills to their communities. All across the continent, UBA staff were seen within their communities, teaching and assisting the less privileged.
In Cameroon staff of UBA on November 23, visited over 10 schools in Yaoundé, Douala, Bafoussam, Limbe and Garoua. The objective was to hold a mentoring session where the students were able to find out what a bank is and what they should pay attention if interested in working in a bank.
These sessions were very engaging with the students most of the time asking very interesting questions that required detailed responses.
At Sacred Heart Douala the DMD of UBA Cameroon Mrs. Marguerite Atanga lead a delegation that spent close to 2 hours exchanging with the upper sixth students. For most of the students is was a great opportunity to find out about the banking sector and that people from different
backgrounds can thrive there.
The Chief Executive Officer, UBA Foundation, Mrs. Bola Atta, stated that the initiative is aimed at helping to impact lives positively and in a very meaningful way.
About 100 UBA staff took part in this exercise carried out across the country and touching more than 1500 students.