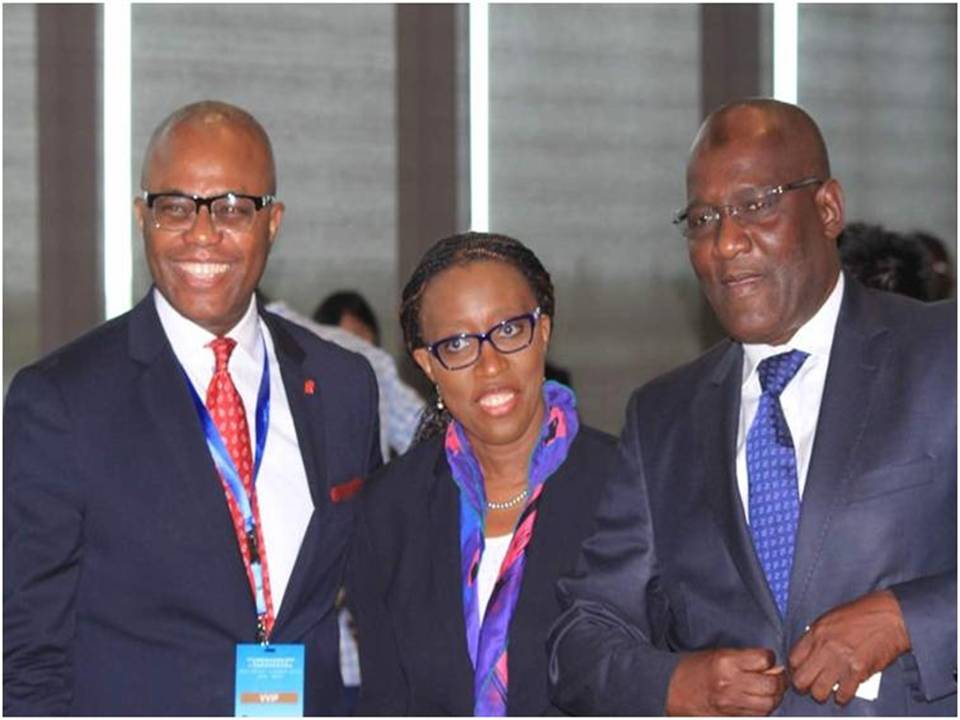 United Bank for Africa UBA (Plc) participated in the Investing in Africa Forum (IAF) which took place in Dakar, Senegal, recently. Organized by the Word Bank Group, China Development Bank, and the Government of Senegal, the Forum was declared open by the President of Senegal, H.E. MackySall. Other dignitaries present were the Vice President of Cote d'Ivoire, H.E. Kablan Duncan; Ministers; representatives from the World Bank, United Nations, AFREXIM, other DFIs, and leading players from the private sector in Africa.
UBAGROUP was represented by Emeke E. Iweriebor, Executive Director, and CEO UBA Africa – Francophone who was a panelist on the topic "Beyond The Traditional Financial System – Making the best of new technologies and innovation". Iwerieborstated that several industries, globally, including hospitality, transportation, media, healthcare, and financial services are going through "intense and rapid disruption", and have evolved significantly in the last decade. There has been a significant metamorphosis in how we bank, work, order, purchase, spend, pay utility bills, save and transfer money. He urged Banks and other financial industry players to embrace, rather than resist, digitalization as it has the potential to enhance financial inclusion, by pooling a larger number of individuals, SMEs, and other businesses into the financial services ecosystem, well beyond the 34%, above 15 years, who currently hold accounts in sub-Saharan Africa, as this will create larger and stronger Banks in the continent.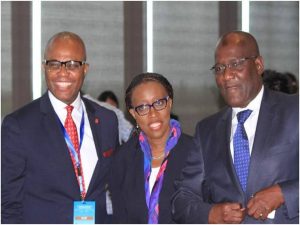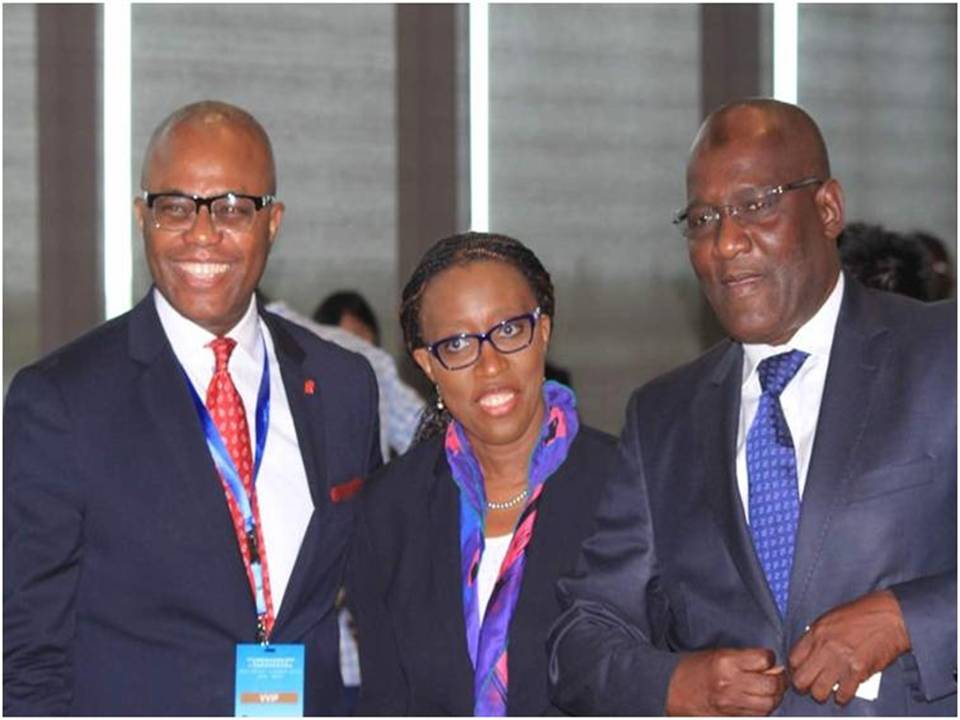 (L-R): Emeke E. Iweriebor, Executive Director/CEO UBA Africa- Francophone; Vera Songwe, UN Under-secretary General and Executive Secretary of Economic Commission for Africa; Mansour Elimane Kane, Minister of Energy, Senegal
He affirmed that Africa's financial services is already in transformation given the impact of M-PESA in Kenya, Cashless Nigeria, and the leapfrogging changes that are taking place simultaneously in Tanzania, South Africa, Cote d'Ivoire, Cameroon, Senegal, Uganda, Mozambique, and different parts of Africa. He lauded integrative initiatives in the financial sector like UBA Connect, which uniquely enables customers of the Bank operate their accounts in different parts of Africa; the East African Payment System (EAPS), GIM UEMOA, GIMAC, etc. He also advocated for the bridging of the subscriber – account holder gap, as this will facilitate the growth of financial services in the continent.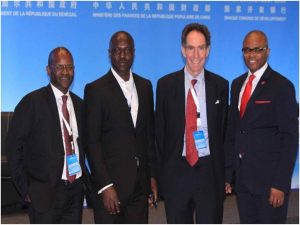 (L-R): Aliou Maiga, Head, Financial Institutions, Sub-Saharan Africa, IFC; Eli Hini, General Manager, MTN Ghana; Todd Benjamin, ex CNN anchor, and International journalist; and Emeke E. Iweriebor, Executive Director/CEO UBA Africa- Francophone
With presence in 19 African countries and in London, Paris and New York, UBA is a leading digital Bank, with a wide variety of innovative financial products to different customer segments, with over 70% of the Bank's transactions on digital platforms. UBA promotes financial inclusion, finances SMEs, and also supports infrastructural development in different parts of Africa.