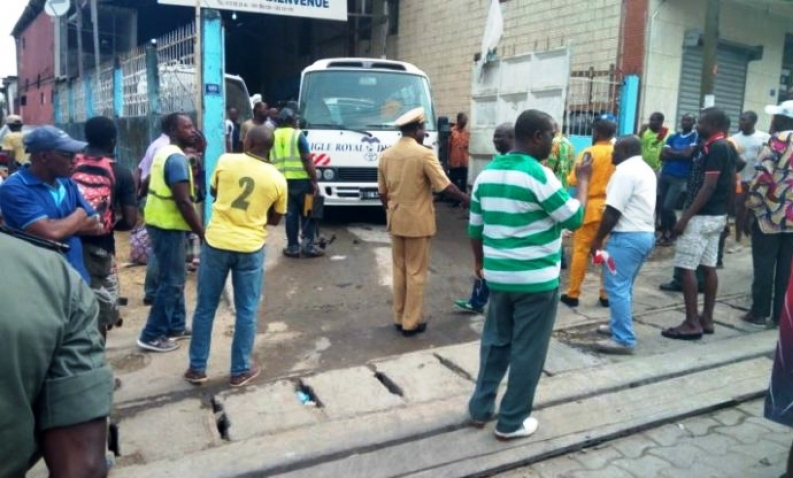 Douala, Cameroon-January 18, 2018-4:49 PM Local Time ( Cameroon News Agency) The Divisional Officer for Douala 1, Jean Marie-Tchakui has closed the Douala,the Feu-rouge agency of Nkongsamba Express, an inter-urban transport agency that operates within the Mungo-Wouri divisions in Littoral region.
According to Jean Marie Tchakui, instructions to close the agency came from the nation's political capital, Yaoundé.
Transport Minister, Edgar Alian Mebe Ngo'o gave the orders, accusing Nkongsamba Express of not regularizing its status and for failing to respect instructions from Wouri SDO, to leave their present site at Feu-rouge Bessengue.
The duration of the sanction has not been mentioned but the DO for Douala 1, Jean Marie Tchakui said unless the agency produces a comprehensive update of their status, the gates will remain closed.
Just like Nkongsamba Express, several travel agencies in Douala have denied to relocate to the Bonaberie motor park in Douala 4 Municipality. Instead of relocating, they have vehemently refused to do so, blocking circulation on daily basis especially during rush hours.
City dwellers have often blamed local administrators who make the laws but fail to reinforce them; some are accused of collecting bribes from some agencies who give brown envelopes to remain in their present locations.
Picture( CIN)
If everyone who reads our reporting, who likes it, helps fund it, our future would be much more secure. For as little as £1, you can support Cameroon News Agency on mobile money or call the number for details +237 679 700 696 – and it only takes a minute. Thank you.