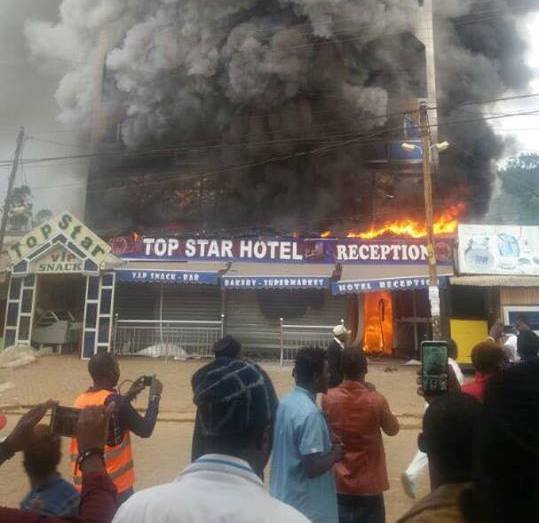 Bamenda,Cameroon
News reaching CNA desk from Bamenda  correspondent Ngah Presley indicates that Top Star hotel located in around Nkwen opposite a Filling Station has just been visited by inferno by 4 pm Monday June 5, 2017.
The fire which ravaged the floor level of the hotel has leaving many in consternation. The cause is not known. There are conflicting report on the origin of the flames.
There are indications the flames began from the first floor which harbors a bakery .
Police sources say there was a gas leakage thus dismissing claims of a premeditated act.
Photo: Amateur