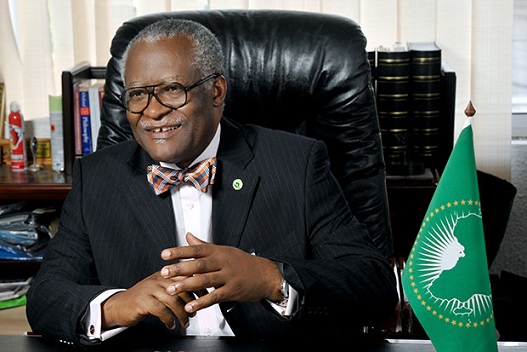 Yaounde,Cameroon-Wednesday April 4, 2018-3:00 PM Local Time (Cameroon News Agency) Barrister Akere Muna, 2018 Presidential aspirant has disclosed that he is being threatened on daily basis by some Activists fighting for the restoration of the  State of Southern Cameroon widely referred to today as the 'Federal Republic of Ambazonia'. Akere Muna was speaking during a breakfast meeting with media men in Yaounde, Tuesday.
Akere Muna said, " I receive threats from those termed secessionists whom after announcing my candidature for the 2018 Presidential election, think that i have betrayed the people of the two regions, whose worries, I must say are legitimate and serious.They call me to intimidate me. That is how Politics in Cameroon has become, while Anglophones are calling me a traitor, Francophones are calling me secessionist."
Akere Muna went further to explain that all Anglophones are stigmatized and that the crisis is gradually becoming into a civil war because the multiplicity of groups has made the State to use it as pretext to send more forces in the regions thereby creating a constant tense situation.
According to Akere Muna, the real war today should be to reconcile the warring factions and bring back displaced population for them to start their lives from zero.