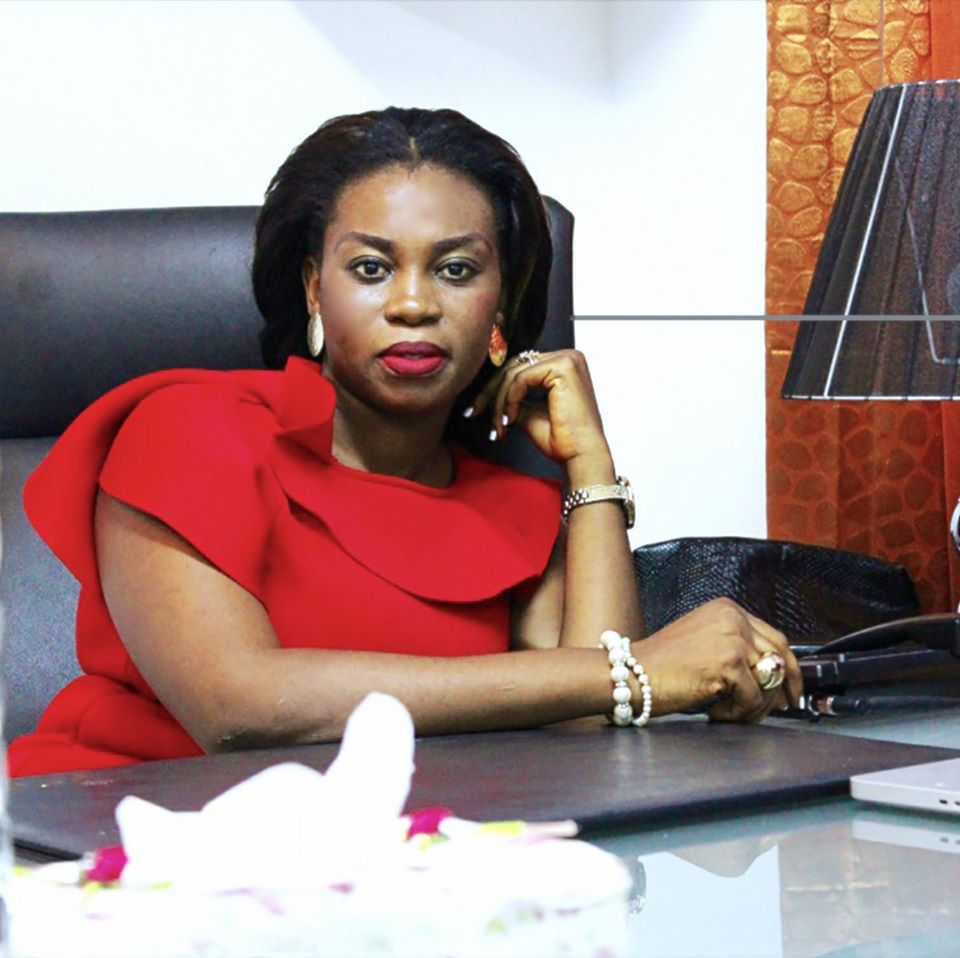 BY RUTH TEMBE EPIE-In Commemoration of Global Entrepreneurship Week
In November 2019, 10 million people in over 170 countries around the world are celebrating the 12th edition of Global Entrepreneurship Week (GEW) through 35,000 different events. With an international network of over 30,000 partners, events during GEW designed to stimulate, inspire and encourage entrepreneurial activities through different stakeholder groups. These events aim to promote originality, creativity, and ingenuity through local and global activities.
I choose to look at the impact Entrepreneurship has got in Africa and a what better way forward.
Before the reticent wave of Entrepreneurship blew across the globe, we had some seasoned and much savvy businessmen and women who worked relentlessly to create jobs, feed and ameliorate the living conditions of a few! As it is Africa's case, names like Aliko Dangote, Strive Masiyiwa, Tony Elemelu, Patrice Motsepe, Paul Fokam Kamogne, Folorunsho Alakija , Ahmadou Baba Danpullo whom I call the 'Veterans' or the 'Elders' of Entrepreneurship had been rocking their boats since over 3 decades ago.
But for the term 'Business Man' or 'Business Woman' which has been embellished to 'Entrepreneur' our veteran Businessmen and women paved the way for the NOW generation of businesspeople in Africa to follow.
From them we learned how to provide solutions to a particular niche, we learned how to add value to people's lives by selling to them what they need, we learned how to brand one's self for success in Business and so forth. Back in their days, so many didn't know how feasible running one's own company was until the notion of Entrepreneurship came to light.
It is When the likes of Mark Zuckerberg (Founder of Facebook), Sergey Brin (Co-Founder of Google) amongst others began reaping thousands and now billions of dollars from an idea that was seen as common, that it seemed as though eyes that were closed to opportunities around the world opened.
The act of setting up a business or nurturing an idea to turn it into a profitable business by taking financial risks or the pursuit of opportunity beyond resources controlled – became the society's Messiah in that most, if not all economies of nations have adopted this principle, notion, way of life to curb poverty and unemployment.
In Africa in particular, Entrepreneurship is saving lives! This might seem exaggerated but in Africa, Entrepreneurship, however risky and uncertain it is has proven to add value to peoples' lives. The fact that an individual finds or discovers a solution and starts solving particular problems, in the society makes him or her somehow a hero or an agent of change!
In addition, there is no wailing about poverty, unemployment or delinquency since everyone is busy looking for solutions and creating products and offering services that are transforming lives for the better.
And so today, with the right mindset and the ardent desire to create change including the will to take risks to succeed, anyone can be an Entrepreneur.
Moreover, with a world population of 7.7 billion as of April 2019 and an African population of more than 1 billion, what excuse would one give of not being able to offer a skill or expertise, a talent or service or product in exchange for cash? … especially knowing that there is no market without people! The ever-growing world and the African population is a salient factor that is harnessed by many to turn their lives around for the better through Entrepreneurship.
Africa as the 'NOW' Business Frontier
Let us draw a line to the above and fast-forward to this age where factors like the rise of the African middle class and her Youth force can not be undermined. An age where the entire world has realised Africa's high growth and profitable potential to the point where this potential is flaunted on global platforms causing a flock-in of global powers like China, Japan, Lebanon, Brazil and America into African markets – hence the birth of the U.S – Africa Business Summit, Russia – Africa Business Summit, an Asian-African Business Summit, a France-Afrique Meeting etc. all these meetings aiming to explore Africa's economic landscape.
However, with the reiteration by African Heads of State to Western powers that Africa needs not aid anymore but partnerships, trade, access to markets and long term investments based on mutual gain, development seems to be seeing the day in some African countries like Rwanda and Ghana.
These global powers have become major investors in many of Africa's promising sectors like the Oil and Gas sector, telecommunications, Infrastructure, Health and Education and even Entertainment, Arts and Culture!
In addition, if one considers a population index of 1.5 billion with 55% of women and 45% of the menfolk and a total of approximately 62% consisting of young people, investing in Africa would not be such a bad idea.
Present Reality
Talks of developing African nations are quite frequent and current, heads of states seem to be working relentlessly harnessing and promoting Entrepreneurship by creating platforms for actors in the Entrepreneurial ecosystem, incubators, accelerator programs, funding, investments, training, workshops are made available to aspiring and seasoned Entrepreneurs.
The question one poses here though is if this is enough as far as Doing Business in Africa is concerned.
In an African context, we want to have a look at Government Systems, Business regulations, Tax Systems because in some African countries, tax rates are still very exorbitant, making it difficult for businesses to thrive.
Also, Market Accessibility still remains a factor to remedy given that most manufacturers do not have distribution channels to let the product reach the consumer, there is also the case where at times demand supersedes supply and so the Entrepreneur gets into a fix and starts witnessing an uncertain future for his business.
We can not conclude this piece without making mention of The African Continental Free Trade Area, AfCFTA a policy that will "save" African Businesses, promote free trade and facilitate market expansion in Africa.
Piloted by Dr. Vera Songwe, Director at the United Nations Economic Commission for Africa, this policy upon implementation will ease Doing Business in Africa and will permit cross border value chains, will reduce import and export fees to other African countries, will permit investors to invest on a large scale and in long terms in varied sectors. As the African Development Bank pointed it out this year, the continent needs $130 Billion to $170 Billion in infrastructure financing per year so as to facilitate transportation and logistics for African Business people. An opening of borders, therefore, encourages such large scale financing.
As an Entrepreneur, I believe, I dream and we wait for that day when as Africans, we will have a single passport, a single currency to trade across African borders with ease. This is the future we look forward to.
The creation of a single market could improve the availability of long-term financing in Africa and so an equity shares for stakeholders who are active builders of the ecosystem.
Women's Role
The significant role played by Women in Leading business operations across varied sectors can not be undermined! In fact, Women are an economic resource that economies, rich or poor alike can not afford to overlook and it is well known that women are better managers.
Studies show that unlike Men, Women return 90% of their income into families and their communities! For when a woman is financially independent, families flourish and society evolves.
In the current economic climate now more than ever before the world and Africa most especially need new sources of employment and Wealth Creation. We can not, therefore, afford to miss on Women who constitute approximately 60% of Africa's population. Involving them at various levels of the decision-making chain will benefit the ecosystem immensely.
In conclusion, what future does Entrepreneurship hold in Africa? I would rightly say it is bright. Ideas are flowing, they are being brought to life, African youth especially are engaged and focused on being responsible and part of the growth cycle of Africa's growing economy, the spirit of Intrapreneurship is being nurtured, paving the way for more Leaders in our society. Looking at all of this one will confidently say that by 2050 we will be headed to renown and economically and socially sound continent.