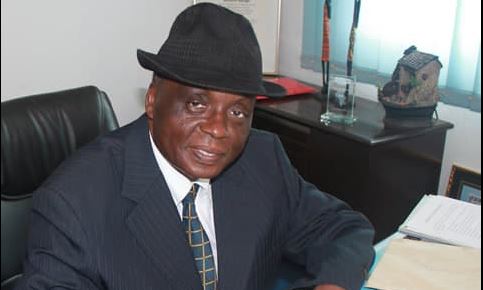 By Mimi MEFO Takambou
DOUALA, Cameroon-Sunday August 26, 2018-11:10 AM Local Time (Cameroon News Agency) The National President of Union of Cameroon Democratic Forces, UCDF, political party Dr Victorin HAMENI BIELEU says the Anglophone Crisis is a political problem and Paul Biya will never succeed in solving the crisis using the military.
Speaking in a press conference he organized in Douala, the UCDF national President said Biya has failed Cameroon in political, economic and social domains.
"Biya dragged an economically vibrant and politically stable country he inherited from Ahidjo into an indebted, poor and unstable county," he said.
He also stated that, Anglophone activists, tagged terrorists by Paul Biya today are the people he will beg to negotiate with tomorrow, and it might be too late.
He lashed out on some regime barons like Fame Ndongo whom he says, speaks carelessly and thinks every problem can be solved through the use of military force.
Emphasizing on his long experience in Cameroon politics, Dr Hameni called on the opposition party candidates to present a single candidate to be able to unseat Biya come October 7.