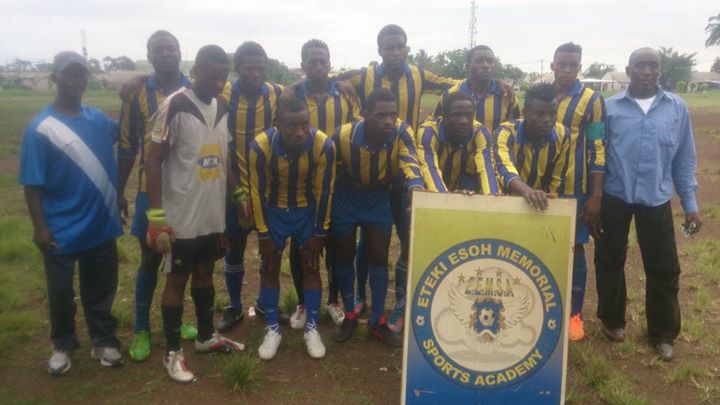 By Christopher Chigozie Nwajebe
Two players of the Eteki Esoh Memorial Sport Academy ( EEMSA), Tiko, have been suspended indefinitely for playing an inter quarter football tournament in Tiko subdivision.
The Tiko based regional league out fit published the decision in a press release saying, "The management of the Eteki Esoh Memorial Sports Academy hereby suspends Elson Enah Chou and Jerome Fontem Fonkeng indefinitely for participating in the current inter quarter competition".
The release further states that the two players' involvement in the local competition is a violation of the internal rules and regulations of the Academy. The two players took part in a local holiday football jamboree organized by the Tiko Council for denizens within the council's area of jurisdiction.
This decision has been saluted by many a football actors in the region who have been decrying regional and elites one , two players involvement in local community holiday football showpiece.