Front page
Society
SONARA FIRE INCIDENT: PM Creates Commission Of Inquiry, Gives 30 Days For Results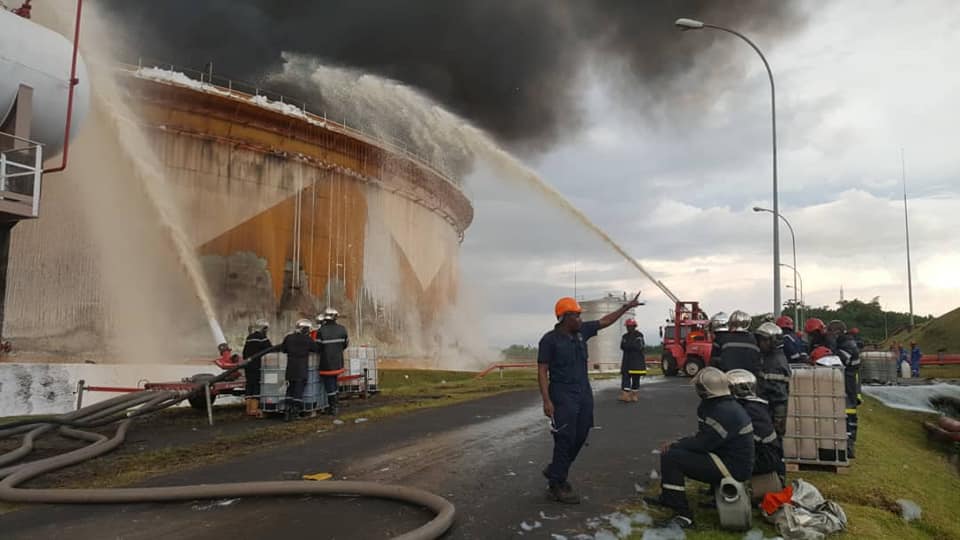 DOUALA-Cameroon-Wednesday June 12, 2019- 3:55 PM Local Time (Cameroon News Agency) Prime Minister, Joseph Dion Ngute has created a technical commission of inquiry comprising mostly security experts to investigate the cause of the disastrous fire which ravaged the country's Refining Company, SONARA on May 31, 2019.
The Commission which is headed by the Minister of Water and Energy has been given 30 days to deliver results of findings on the table of the PM.
Most experts (6) from security institutions like Gendarmerie, National Security and External Research, have been added as members.
The PM also gave them the green light to seek the services of any national or international supplementary experts if need be.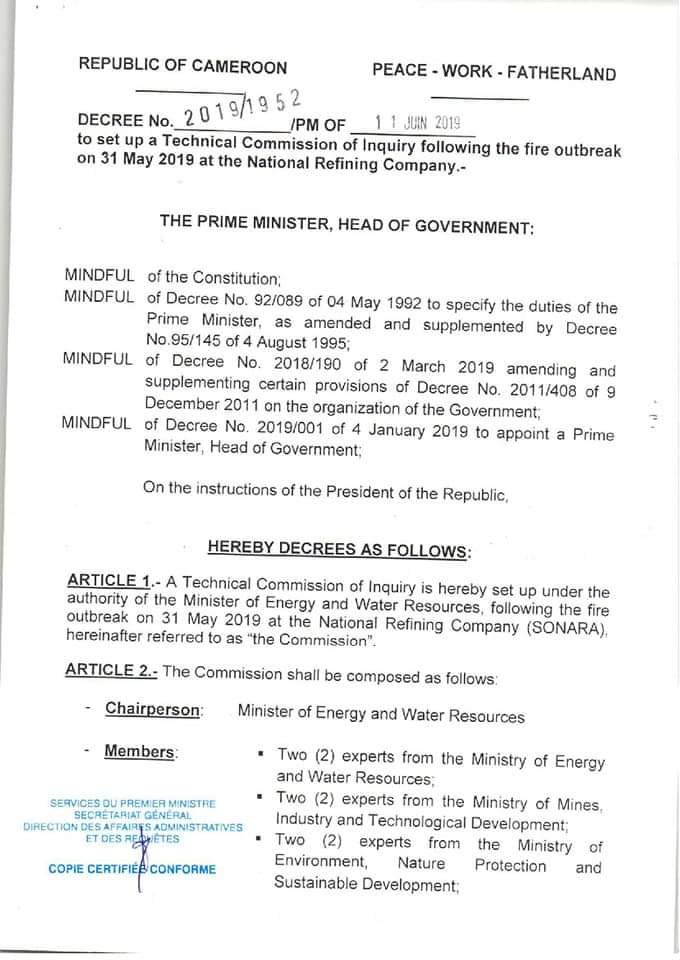 Joseph Dion Ngute urged them to respect deadline and not fail in interviewing any staff who could know something about the incident.
According to Reuters, the Ministry of Water and Energy has confirmed that activities at SONARA , have been suspended for a year.