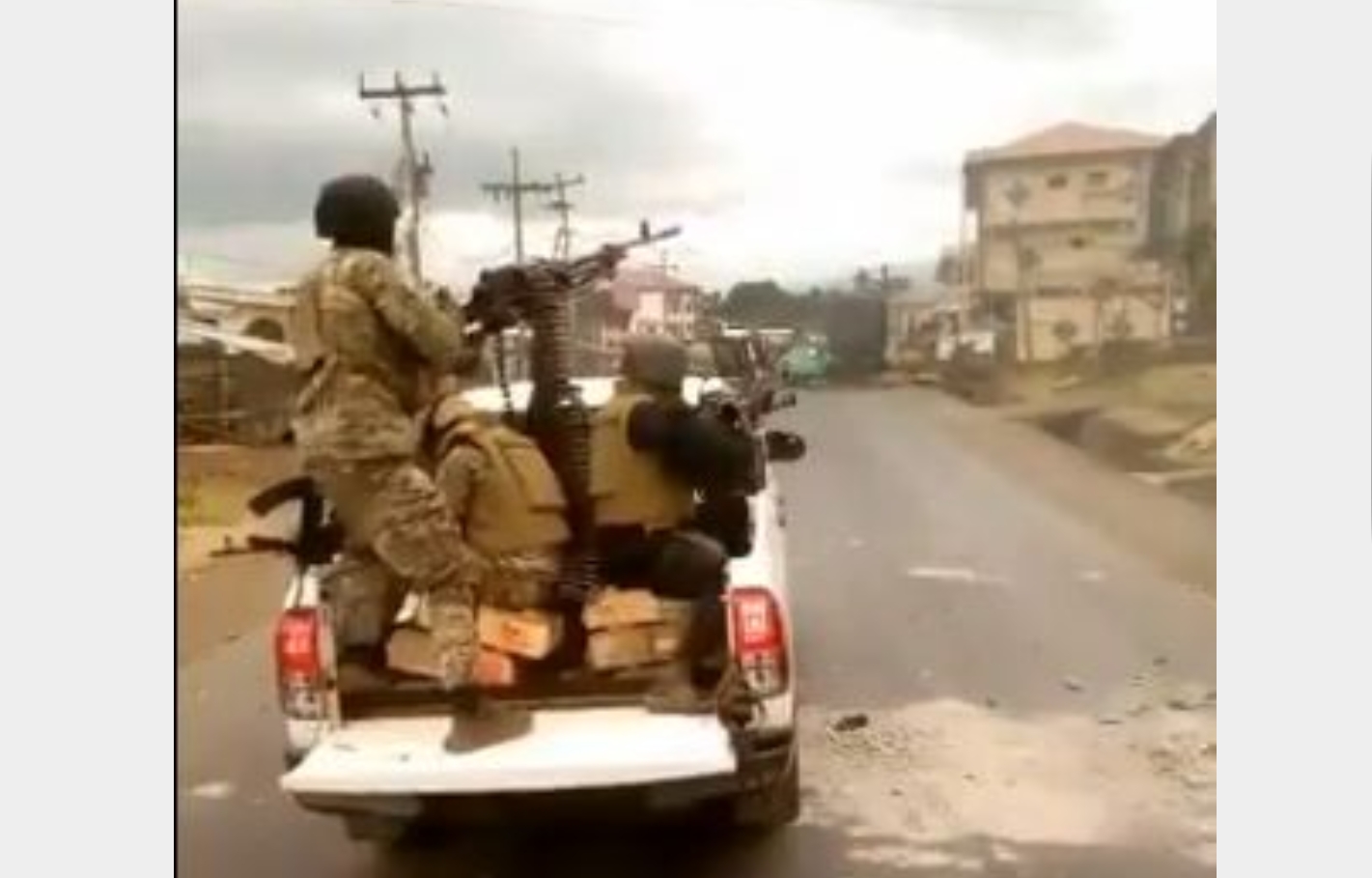 By Nfor Hanson Nchanji
At least seven persons have been murdered by Soldiers in Ekona, Muyuka Subdivision, Fako Division in the South West region, CNA has gathered.
Ekona resident are in hiding after military stormed the area Tuesday October 9 and shot dead three persons.
CNA correspondent on the ground says Soldiers shot the three civilians after invading houses.
"I was called in the morning that soldiers were shooting in my quarter and burning houses in Ekona. The young men killed are guys who have been in bushes for weeks now the reason they came back to town was because they felt since the elections had passed it would be safe in town." A source told CNA.
It comes barely one day after close to half a dozen were shot dead in Ekona.
The town is now deserted. The Cameroon Development Corporation, CDC Camp which was hosting the population fleeing military-Ambazonia fighters onslaught, was also raided by security forces which scared away the population. Several persons are now seeking refuge in bushes.
Another source said, "Seems when the military got the information that People have started coming back they started doing a home search and shooting anyone they met some houses were equally set ablaze."
List of those killed in Ekona
Lord Endo
Issa Desmith
Ajeh Jackson
Abanda Dieudonne
*Pa Francis ( Bar attendant, Tycoon Bar ,rushed to the hospital (uncertain)
Didante , pipular Palm Oil Miller
Jackson Ijeh
Frida Nya