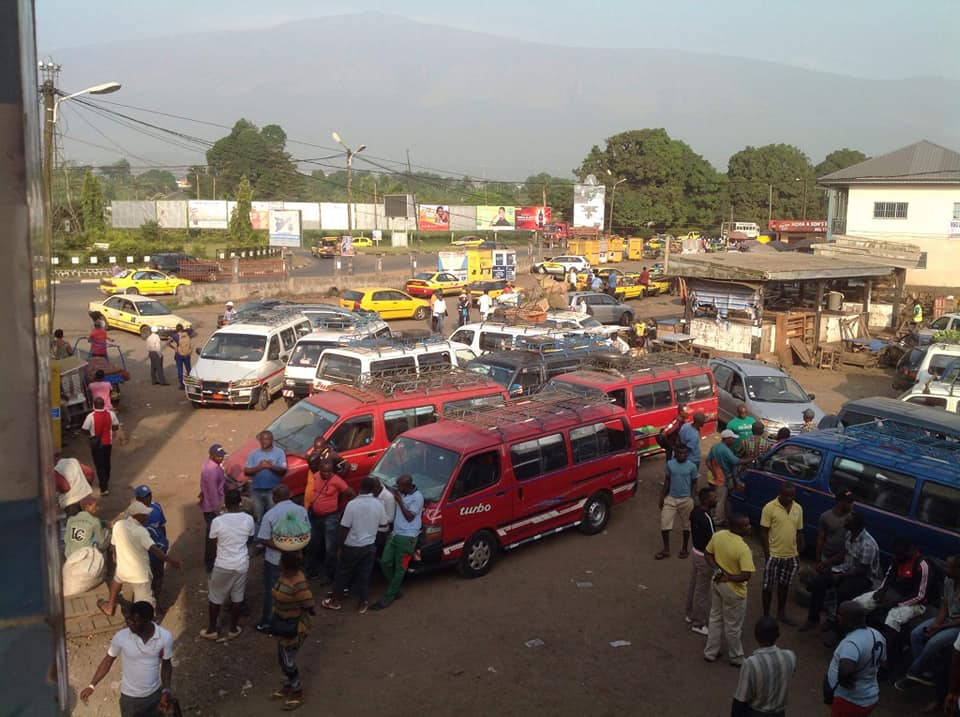 Drivers at the Mile 17 motor park in Buea, Fako division are contemplating embarking on a strike action after soldiers used machetes and sticks on them Wednesday morning, CNA correspondent in Buea has said.
The soldiers apparently are venting their anger following a sleepless night where simultaneous attacks were carried out by Ambazonia fighters in major neighborhoods.
The Mayor of Buea, Patrick Ekema Esunge, visited the motor park early Wednesday December 5, 2018, where he reportedly asked drivers to go back to work. He has threatened drivers loading on highway, promising strict sanctions to defaulters.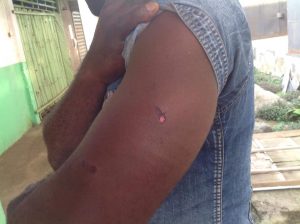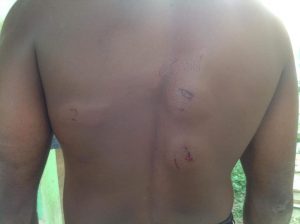 Bruises from machetes 
The drivers had vowed to embark on a strike action if administrators fail to react to the heinous 'crime' committed by the soldiers.
On Tuesday night, there were thunderous gunshots in Mile 17, Malingo , Sossoliso, Hapicam, Foot Print, Mile 16
in Buea. Locals described the scene as "Bullest are falling like rain"
From all indications, it was a well planned simultaneous attack from all groups fighting to for the independence of a territory once known as Southern Cameroon, now preferred as Amabzonia (North west and south West region)