Front page
Health
Solar Maternity To Curb Maternal, Infant Deaths In Rural Cameroon Inaugurated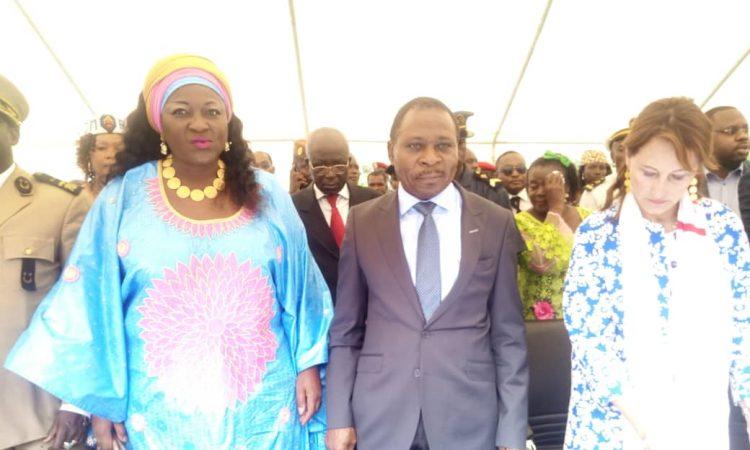 By Deng Eric
In Ekode I, a locality in Bikok subdivision, Mefou, and Akono division, 60km outside Cameroon's capital Yaounde, maternity powered by solar energy to better the quality of services offered to women and newborn babies have been inaugurated.
The May 13, 2019 inauguration of the women and girls energy sustainable project is a joint initiative of the Foundation Desirs d'Avenir Pour La Planete of French Minister of Environment Segolene Royal and Cameroon Chapter of Locally Elected Female Mayors in Africa known by the acronym REFELA-Cam
Ekode I like other rural areas in Cameroon is facing the problem of the absence of electricity has led to serious delivery complications with women losing their lives while giving birth. It is the same for some newborn babies who die at birth.

Statistics from Cameroon's Ministry of Public Health released in March 2019 reveals that 22.000 babies die yearly before the age of one month while an estimated 6.000 women die during childbirth. In the past, the use of bush lamps, candles and touches have been very visible in this health centre to assist women to give birth with a recent study showing that almost 80% of births in Cameroon take place at night.

Nurses and midwives here recount very disturbing conditions they go through to assist pregnant women in the process of childbearing. Here we are told some women have simply resorted to the traditional method of giving birth at home.
The maternity is considered a jewel for the close to 600 women in the municipality who before now have been a victim of maternal and infant deaths caused by lack of electricity.
Segolene Royal's foundation is assisting the network of female mayors in Cameroon to carry the project to the beneficiaries in a bid to promote the use of renewable energies in the country and roll back the multiple effects of climate change. "Close to 80 maternities in 13 municipalities managed by female mayors will be equipped with solar kits for lighting and also to supply electricity to laboratory equipment" Segolene says Cameroon' s Minister of Urban Development Housing, Celestine Ketcha Courtes, who is former Mayor of Bangangte council in the country's West region doubling as President of REFELA-Cam rejoices at the project stating it gives hope to women and children. "We are happy that this project is coming to fruition. We cannot continuously watch women who are givers of life die while giving birth because they lack the necessary facilities to help them deliver safely. We may not be able to reach all women in Cameroon through this project but we are happy the impact is already being felt" Courtes says.

French Ambassador to Cameroon Gilles Thibault sees the project as one which will help Cameroon boost the attainment of sustainable development goal 3 which talks of ensuring healthy lives and promoting wellbeing for all at all ages.
From the records, the FCFA 1billion women and children targeted project is borne from the Paris COP21 summit on climate change. Based on the agreement, Segolene Royal's is partnering with the female mayors of Africa to give a value to climate effectiveness at local, national and international levels.
The funds for the project are being mobilized by the International Association of Francophone Mayors(AIMF), the Veolia Foundation, the French Agency for Environment and Energy Management(Ademe)