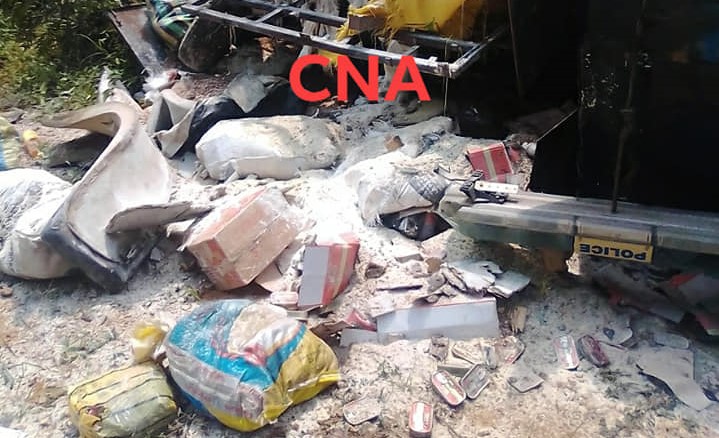 At least four Policemen have died and five sustained injuries on Saturday, June 15, 2019, in a bomb attack in Otu, Manyu Division in the South West region, CNA sources have revealed.
A security source has said the injured were rushed to the hospital in Mamfe in critical conditions.
Victims of Saturday's attack in Otu
CNA correspondent has said the men were on a patrol when their vehicle was targeted by Ambazonia Separatist fighters in the locality. The explosion was caused by a locally made explosive used by the majority of the fighters in the area. Last year, a similar explosion took place in Manyu division, killing 3 government forces.
Deceased Victims include:
GPP TEMGA GABRIEL
GPX1 KOME LEWIS
GPX1 DJEKAI GUY
GPX1 DIBWE ESSOH
Injured are:
IP1 ONDJA'A JEAN
GPX1 MBALLA ZAMBO
GPX1 MONEYE EBANGA
GPX1 MONTHE ERIC
GPX1 OWONO BOKALI
Saved are:
Driver -GPX1 MAN DEY ULRICH
OP1 BATHEU BLERIOT
These forces have spent less than a week in Mamfe since their mission was approved on June 11, 2019, to replace their colleagues who had completed their mission.