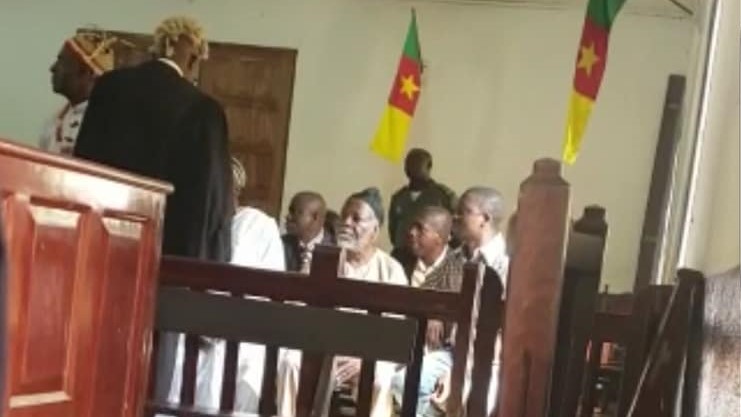 Leaders of the Ambazonia "Interim Government", IG, have told the presiding magistrate at the Yaounde military court, Thursday December 6, 2018, that they are all from Southern Cameroons and not Republic of Cameroon, CNA has gathered.
It was their first public hearing since they were arrested in Nigeria last January 5 and extradited to Cameroon. When military Magistrate, Col. Abega Mbezoa called their names out for proceedings to start, all of them reportedly 'corrected' her that they were not from Paul Biya's country.
This was the first time that names of witnesses against the leaders  were made public but defense counsel lead by senior Barrister Fru John Nsoh said it was against the law to present them names of the witnesses just 24 hours to the trial when the law says in section 414 sub 1,2 , 3 that it should be 5 days before.
a list of over 70 witnesses were presented among which is the name of the Government Delegate to the Bamenda City Council, Vincent Ndumu. The case was adjourned to January 10 as pleaded by defense team. Reports say the magistrate, Col. Abega Mbezoa had wanted the second hearing on December 19 but the defense team pleaded that they be given more time to prepare themselves.
The members of the Ambazonia IG are charged with secession, promoting secession, acts of terrorism, financing acts of terrorism, revolution, insurrection, hostility against the state, creation of armed groups, propagation of false information, undermining internal and external security of the state, non possession of national identification card.