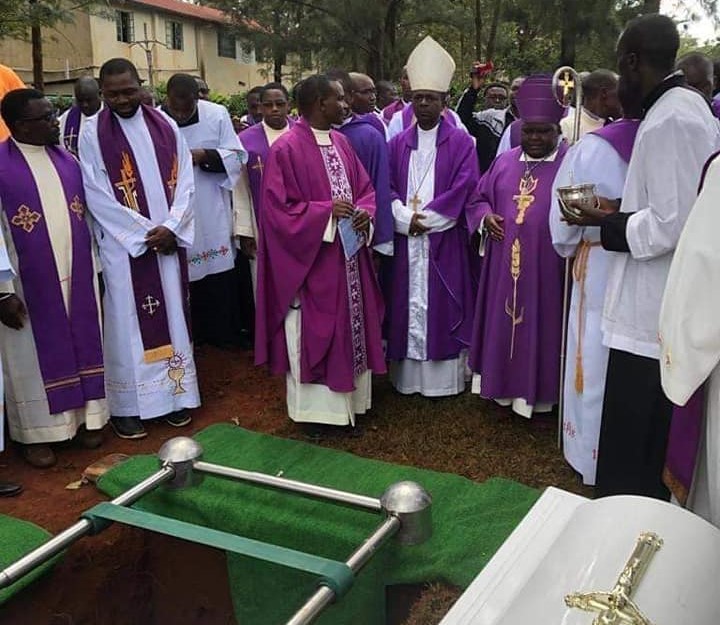 Kenyan Mill Hill Missionary, Fr. Cosmas Omboto Ondari. killed by Cameroon Soldiers in Kembong, Manyu Division in the South West region has been  laid to rest Thursday December 6, 2018 in his country.
In a Funeral mass in his homeland Kenya, celebrated by Bishop Andrew, Bishop of Mamfe, Bishop Joseph Mairura  and over 1000 MHM missionaries from within and without, bid farewell to the young Cosmas who Was shot dead in Kembong on  November  21, 2018 at about 3 pm.
Bishop Andrew of Mamfe had told the BBC that the deceased was shot by Cameroonian soldiers but Communication Minister Issa Tchiroma Bakary has said it was a lie.
Kenyan Bishop has called on the world to watch out for what is ongoing in Anglophone Cameroon and act now before it is too late.