Front page
Politics
Sisiku Ayuktabe and Cabinet Spit Fire From Prison, Say Independence Or Total Resistance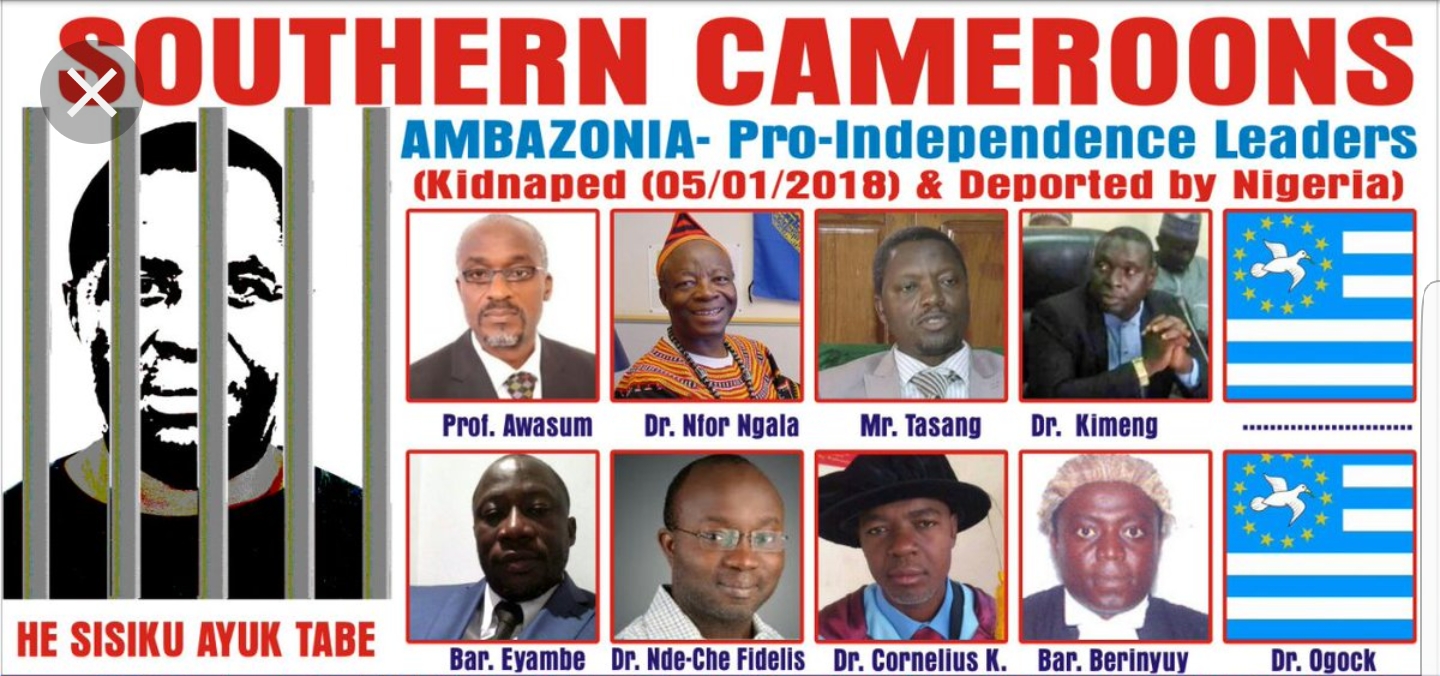 By Nfor Hanson Nchanji
The leaders of Ambazonia abducted and illegally deported from Nigeria to Cameroon, have said faced with their current trial, they have only two choices; Independence or resistance to the last man standing. This decision is contained in a letter signed by the leaders currently locked up at the Kondengui prison in Yaounde.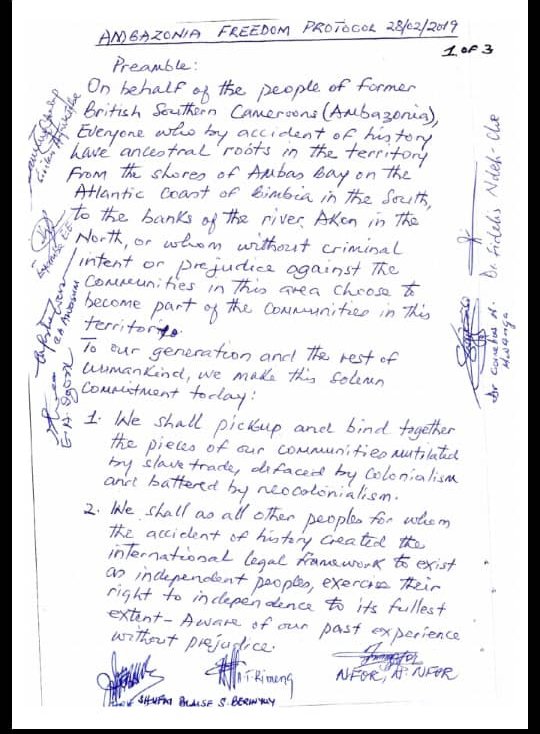 In the letter obtained by CNA, the leaders of the former territory of British Southern Cameroons, now preferred Ambazonia, seeking a break-away from Cameroon, said they are tired of being tossed from one place to another by whom they described as colonizers.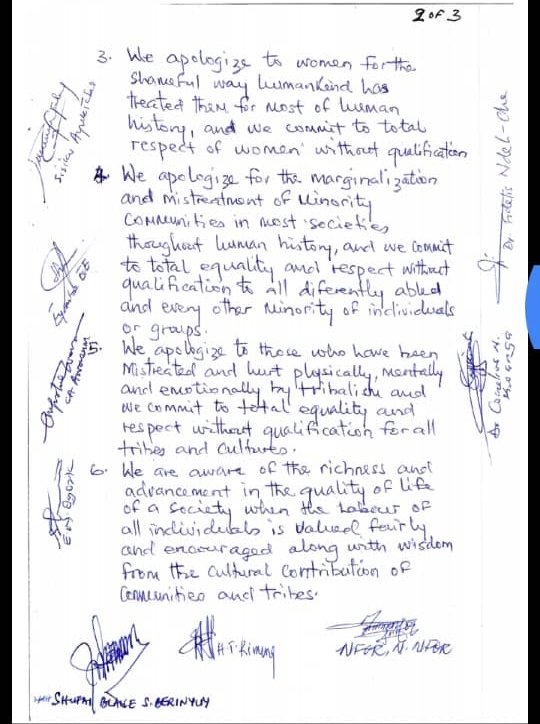 They promised that the State of Ambazonia will be unique, free and will have concern for the weak, the less privilege, women, children among others.
They apologised for not being there to stop the massacre perpetrated by Cameroon Soldiers but promised that they will rebuild their nation , eliminate tribalism and encourage good governance.
The letter comes few days to a crucial court session on March 7, 2019 when the kidnapped leaders are expected at the military court in Yaounde.
It also comes barely days after the Nigerian Federal High Court in Abuja ordered the Nigerian Government to bring back the leaders from Cameroon.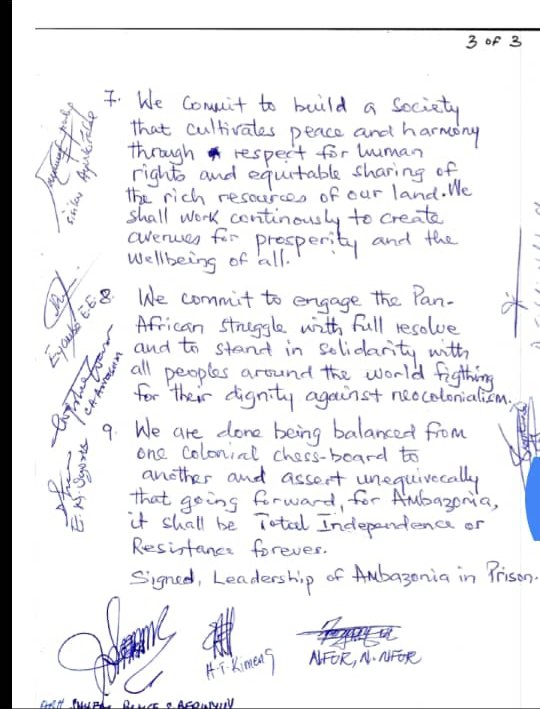 The court ruled that, their kidnap and deportation did not respect international laws because the deportees were duly registered or in the process of having refugee status.
'The Ambazonia Freedom Protocol' defines the nature and values of the society the Ambazonia movement envisions to a global audience. The anonymous person who leaked the document pointed to the fact that it also contains the minimum acceptable terms for any negotiations to end the conflict between Cameroon and the former UN trust territory of Southern Cameroons under UK administration now christened Ambazonia, after the 1st of October 2017 declaration of the restoration of their statehood by the leader Sisiku Ayuktabe.