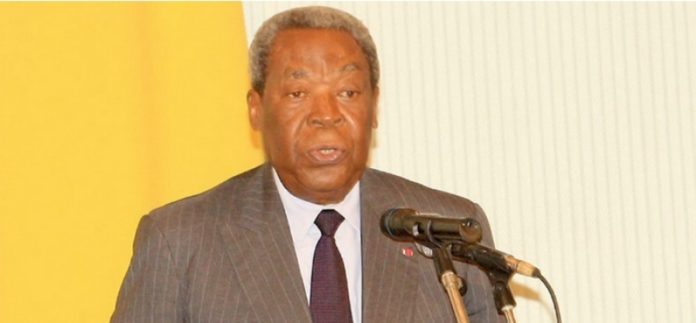 The Minister of Public Health has received the FCFA 100 million from Senate President. Dr. Malachie went to the residence of Senate President to receive the contribution of Senators.
The Senate passed from word to deed by presenting Monday 20 April 2020 to the Minister of Public Health, its contribution for the Special National Solidarity Fund to fight against the Coronavirus pandemic. A check of 100 million FCFA announced last Saturday at the close of the March Ordinary Session of Parliament.
It was at his residence in Yaoundé that the President of the Senate, Marcel Niat Njifenji, received Monday night, the Minister of Public Health, Manaouda Malachie to give him the gesture of the members of the Upper House of Parliament.
In the surge of national solidarity aimed at blocking the way to Covid-19, each of the 100 senators gave a sum of 500 thousand FCFA and the institution also released from its account, a sum of 50 million FCFA.
"This large envelope will further contribute to strengthening our means of action in the field, particularly in terms of equipment, in terms of acquisition of medicines for patients, in terms of controlling the epidemic on the ground," the Minister of Public Health said.
On Monday, April 20, Cameroon had 1,163 people infected with Coronavirus, 43 deaths and 329 patients cured.
CNA