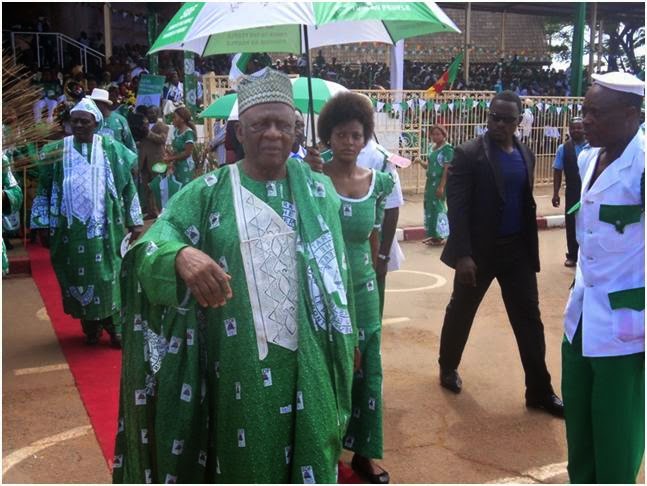 The National Chairman of the Social Democratic Front party, SDF, Ni John Fru Ndi has overridden a decision earlier taken by his first national Vice President, Hon. Joshua Osih, which announced SDF's boycott in the February 9, 2020 twin polls. In a release made public on Wednesday, Mr. John Fru Ndi said the party will present candidates both in the Municipal and Parliamentary election.
Ni John Fru Nid acting as Chairman of the National Investiture Committee, gave all present Members fo Parliament, Mayors, Deputy Mayors and Councilors the rights to table their candidatures, adding that those who find difficulties in obtaining required documents especially in the two restive regions should meet with regional coordinating teams.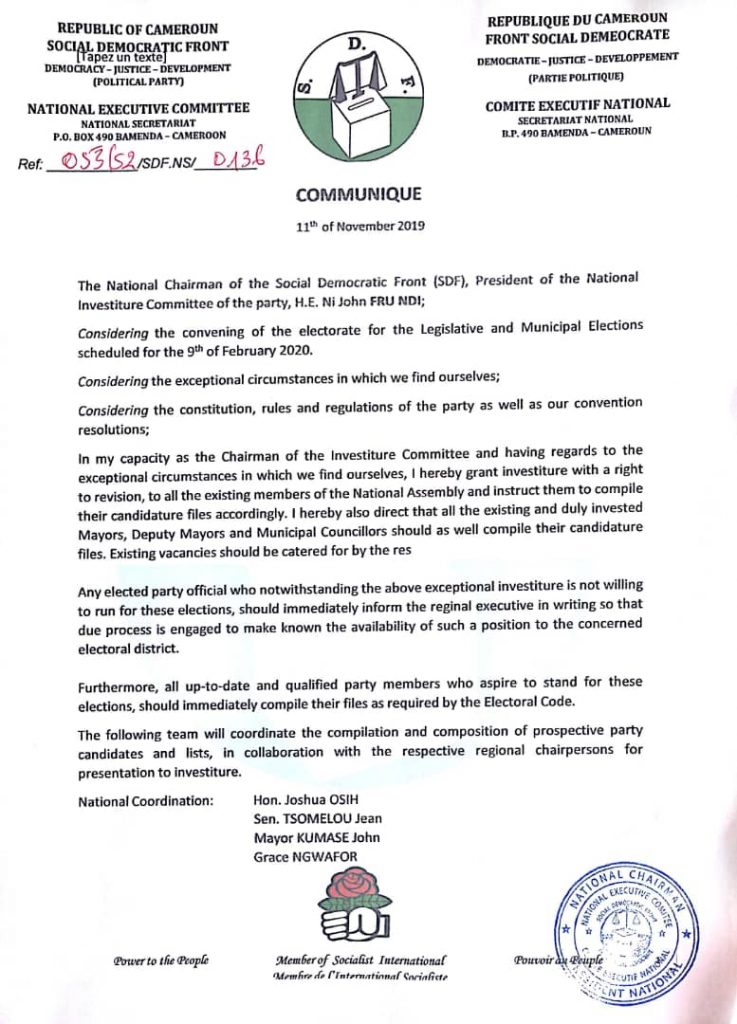 The SDF had earlier said they were boycotting the polls because President Paul Biya has not implemented the outcome of the Grand National Dialogue which recommended the creation of a Special Status for the Southern Cameroons.
On his part, the Director-General of Elections, Essousse Erik, has reminded prospective candidates that they have until November 25, 2019, to deposit their files at the General Directorate, except for those in the two regions who can deposit their files in the various divisional head offices of Elecam.