Front page
Health
S.O. S: Cameroon Baptist Convention launches Campaign 'Save A Child With 48.6 kg Leg'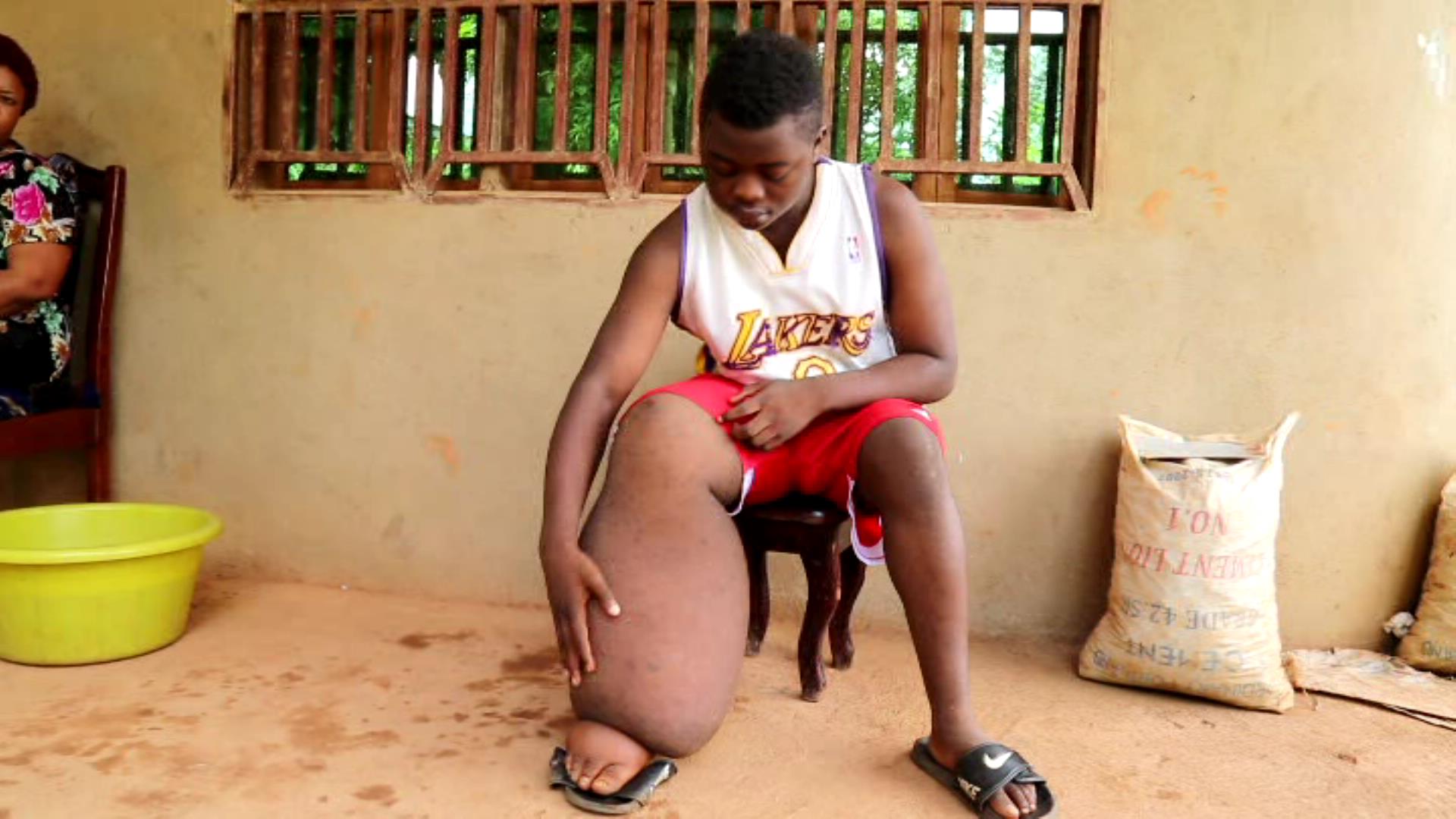 By Ngnage Divine N
Ndam Emmanuel Ketum Landry, student of Computer Engineering at the University of Bamenda has a 48.6 kg leg. He was diagnosed of Congenital Lymphedema on his right leg.
The diagnoses were done a few months ago at the St. Theresa's Catholic Medical Center in Mambu – Bafut by Dr. Mutsu Venatius; an Orthopedic Surgeon and Chief Medical Officer of the aforementioned facility.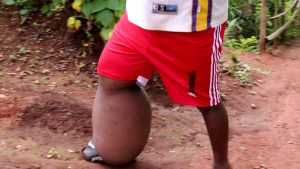 Following the diagnoses, Dr. MutsuVenantius' recommendation was for Ndam Emmanuel to be taken to one of the very few specialists in such conditions in India.
According to Ndam Emmanuel's mother, Mrs. Chofor Minerva Epse Ndam, the17-year-old was born with a swollen right leg which kept growing as years went by. Noticing this problem, the parents said they have taken him to several hospitals and to specialists from USA, Britain and Ethiopia all to no avail.
His condition has all these years given the family traumatic experiences until the diagnosis was finally gotten in Mambu-Bafut. Recently, the condition of the leg has been growing worst; hence the leg as at now weighs 48.6kg.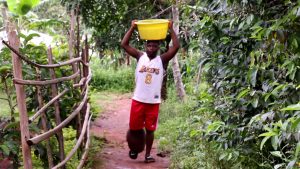 Ndam Emmanuel Ketum Despite Pains Still fetches Water
The intervention proposed for Ndam Emmanuel to go through is Pedicle Omentoplasty. This will involve vessels implantation that will enable the free circulation of blood on that part of the body. The proposed procedure will be completed through surgery booked for India. This procedure will cost 12,000,000 (Twelve Million) FCFA excluding flight and documentation charges.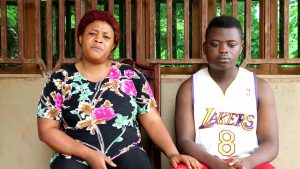 Ndam and Mother
Fortunately, an NGO in India promised paying half the surgery fee and Ndam Emmanuel's family still need to raise at least 8,000,000 (Eight Million) FCFA including transport and documentation. The operation date is between the 10th and 15th of July 2017. The surgeon is, Dr. Nikhil Baljekar of India.
Young Ndam Emmanuel's plea is for everyone reading to help make financial inputs so that he can be able to undergo this procedure successfully. Your support in FCFA, US Dollars, Pounds, Rands, Euro or whatever you may give to help salvage the situation will be of great help. Donations can be made through the following contacts: 673 54 83 99, 695 43 81 91, 679 04 33 37; Account No. 04031 000084- 03 United Bank of Africa (UBA) Cameroon, SA.IBAN: 10033 – 05204 – 04031 000084 – 03;SWIFT/ABA CODE: UNAFCMCX or you can contact the Director of Health Services (DHS) Office – CBC Health Services.