Front page
Society
Rush Now: Enrolment and Job Vacancies at St Louis Douala, Bamenda Campuses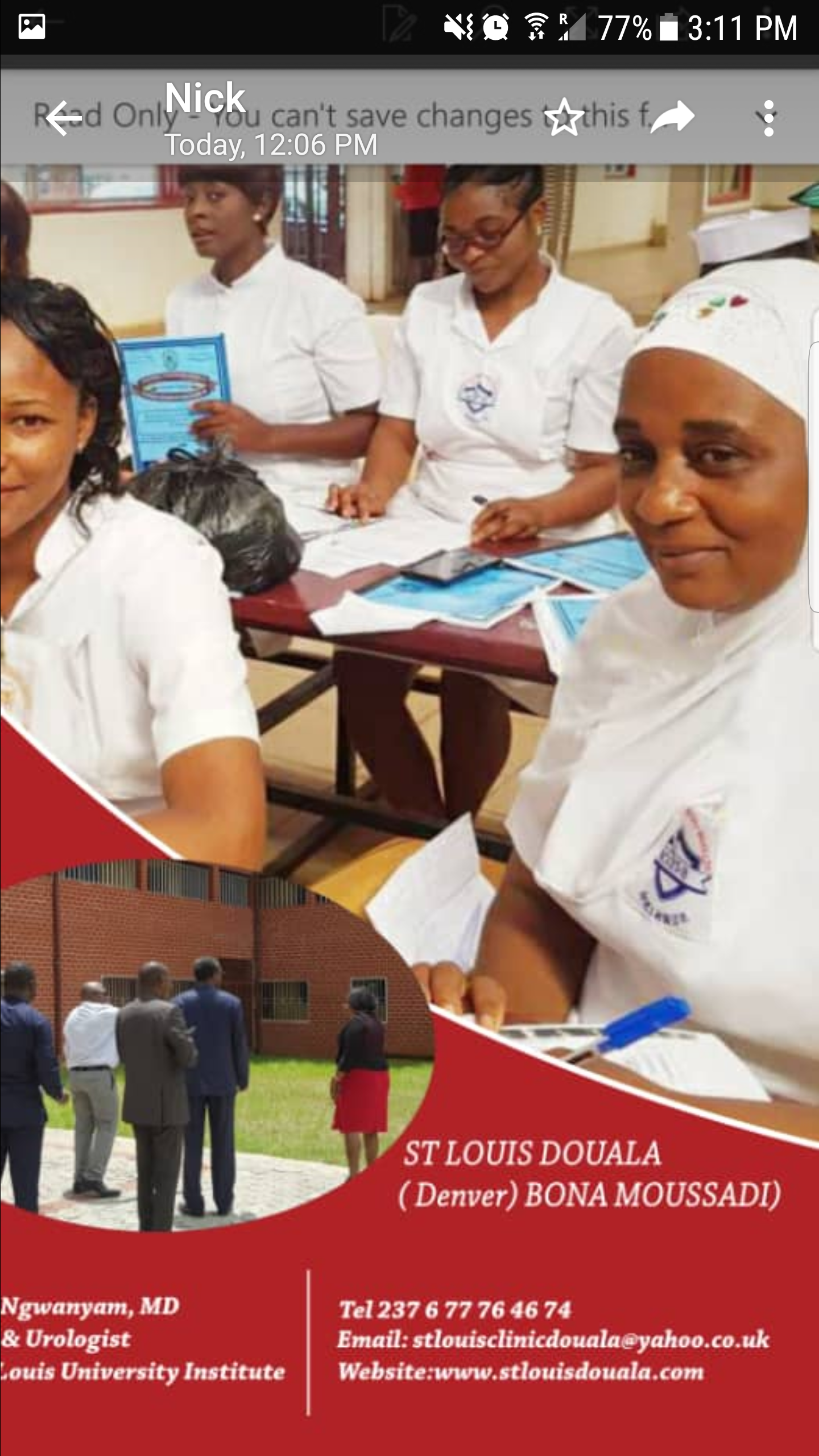 With over 15 years of training medical professionals, St Louis Higher Institute of Medical Studies announces its new campus opening at Denver, Bonamousadi in Douala Five District.
Admissions into HND level 100, BTS level 100 and Bachelor (level 400) programs currently on going in the two campuses.
Lecturers with a Masters Degree can apply for teaching jobs in Nursing, Dental Therapy, Physiotherapy, Pharmacy Technology, Midwifery, Radiology, Medical Laboratory Sciences.
Contact 678435138 or visit www.stlouisdouala.com for more information.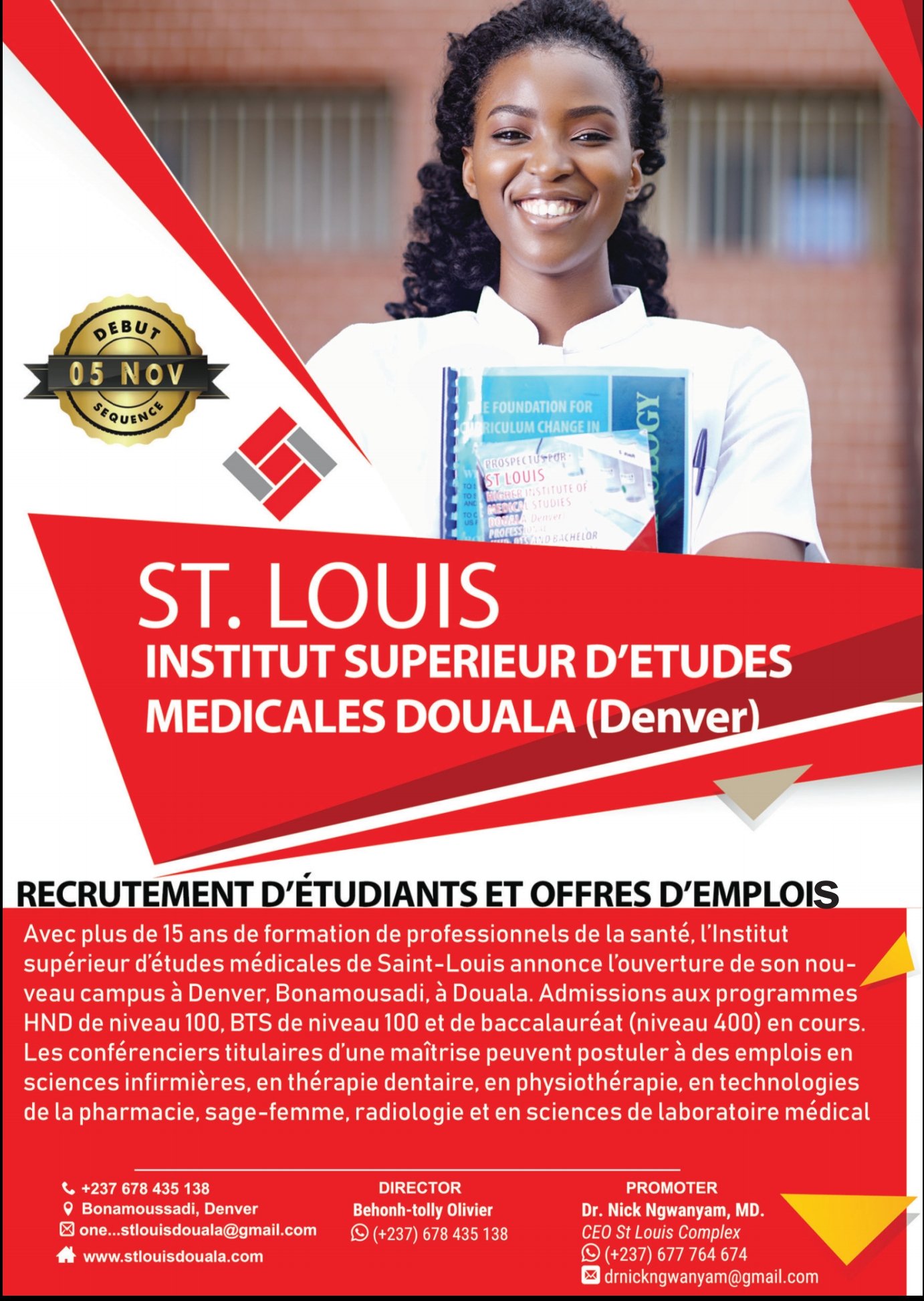 Ton insertion et ta réussite professionnels dans les metiers de la santé se retrouvent desormais à l'institut St Louis de Douala, qui avec ses 15 ans de force d'experiences vous offres des formations en BTS(3ans), HND(3ans) et en license (4ieme annee); située à Bonamoussadi, Denver, les inscriptions présentement sont en cour.
Les Enseignants ayant un Master peuvent s'inscrire pour dispenser Les Cours de : Sage-femmes, Infirmerie, Kinesitherapie, Odontostomatologie, techniques de laboratoire et d'analyse medicale, radiologie et imagerie et enfin les techniques pharmaceutiques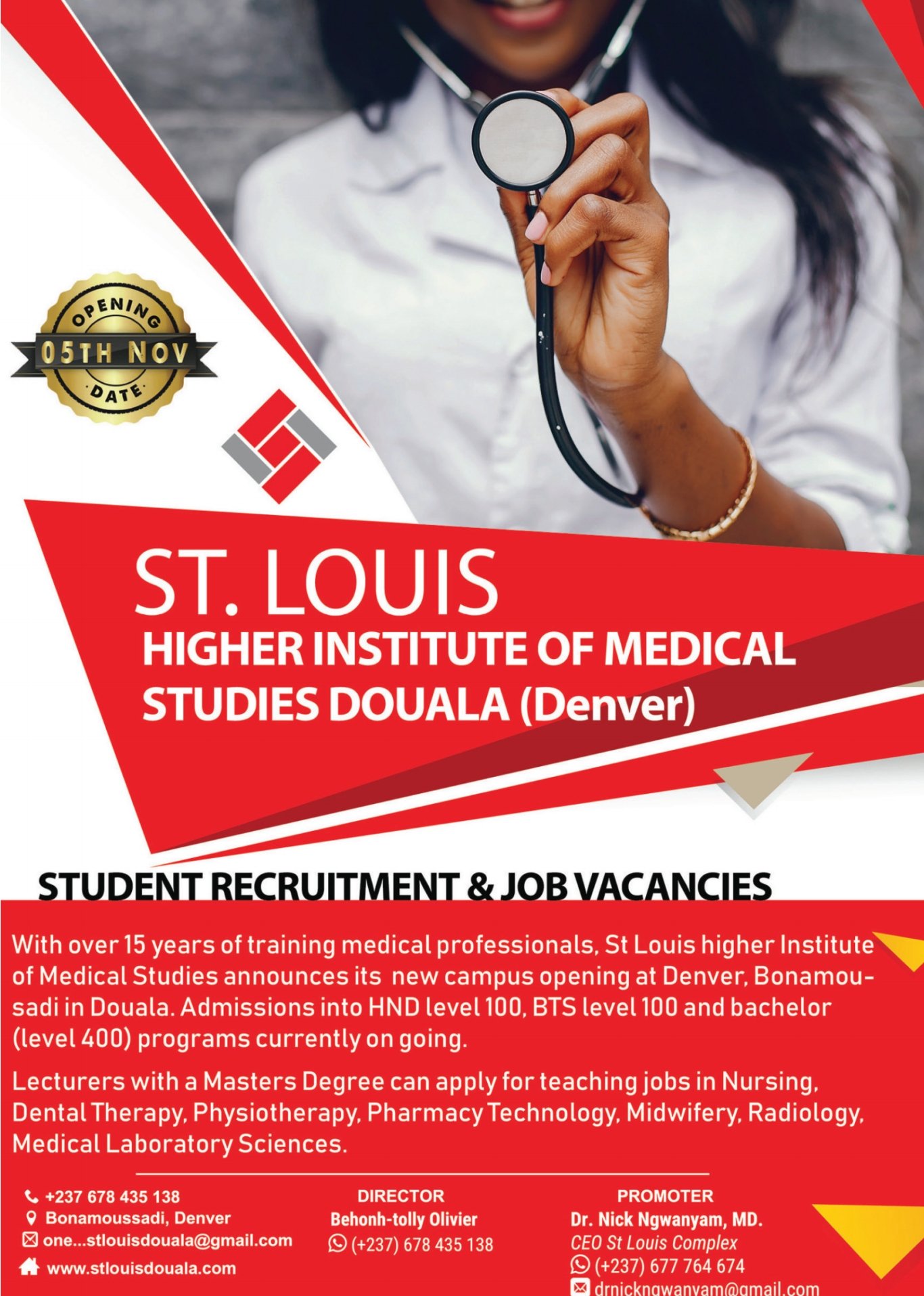 Contact: 678 43 51 38 ou visite www.stlouisdouala.com pour plus informations.
DR NICK NGWANYAM; MD
, Surgeon.