Human Interest
In Pictures: Protest of Isidore Modjo In Front of MINCOM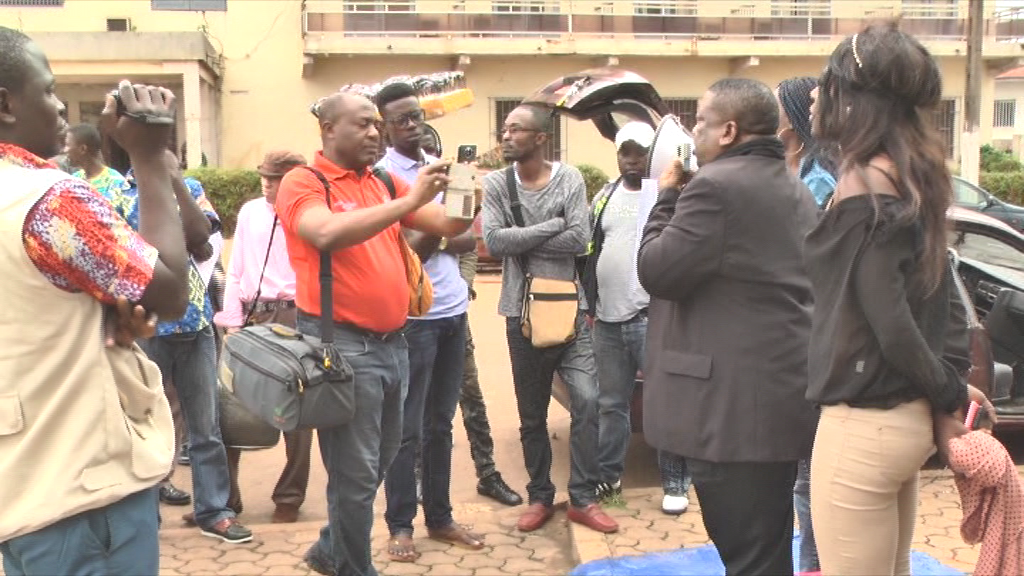 An emergency meeting has been held Thursday May 4, 2017 between Communication minister Issa Tchiroma and legal counsel of Isidore Modjo the man whose jingles are being used on Cameroon Radio Television, CRTV .
The meeting that took place at the  ministry of communication came on the heels of  another protest action by the latter.
Mr Modjo who was supposed to be paid the sum of 50 million francs said he was only proposed 10 million by MINCOM. He has not been paid his royalties for over 20 years.
Cameroon News Agency  Presents His Protest in Pictures