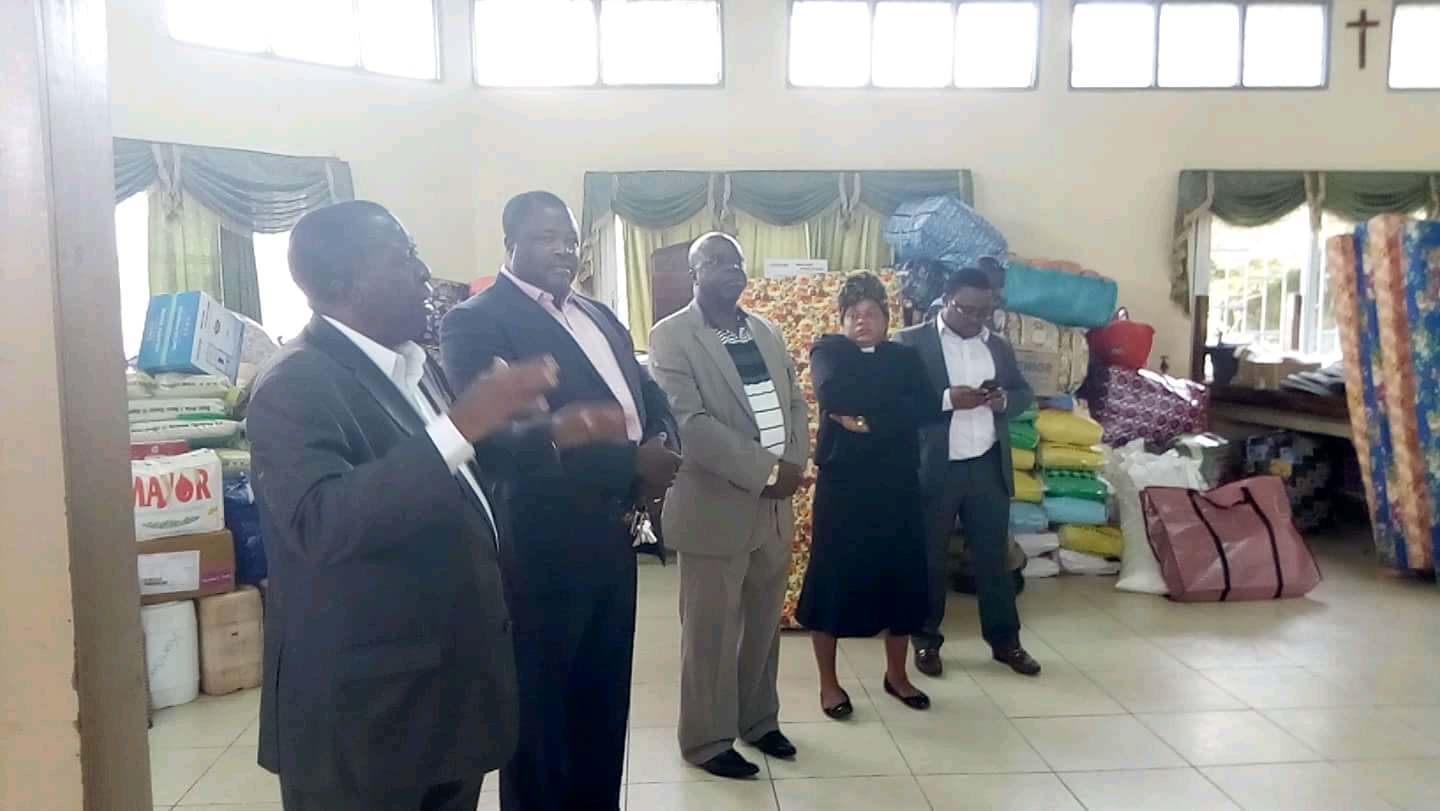 The
Presbyterian Church in Cameroon (PCC)
reaches out with humanitarian Support to the
Internally Displaced Persons (IDPs)
in Cameroon and
Refugees
in Nigeria who have been affected by the Anglophone Crisis.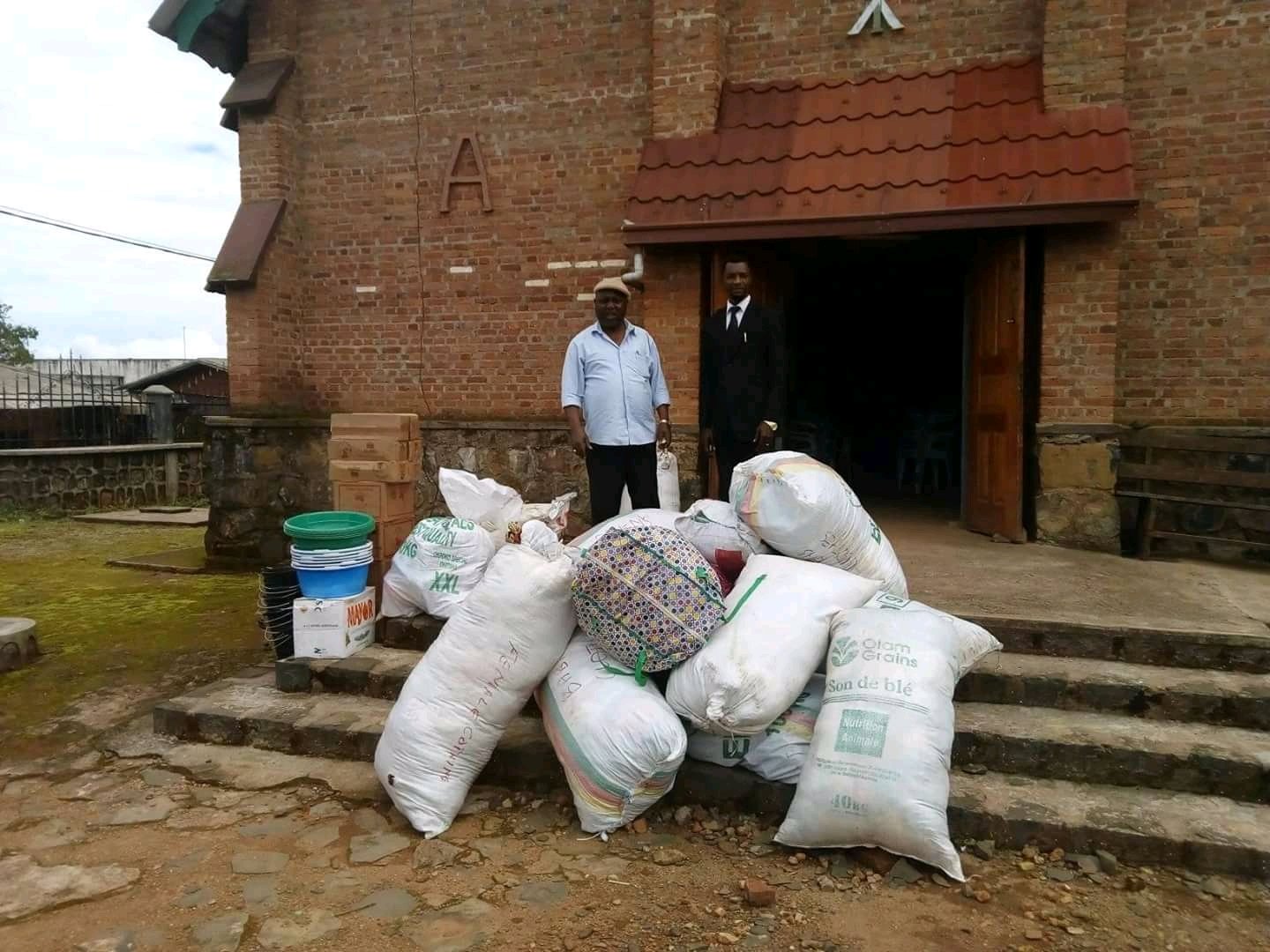 Mobilisation in Bali
This donation in cash and materials like medications, dresses, shoes, Sanitary pads, mattresses, Umbrellas, Sports Equipments, Rice, Cooking oil, salt, pots, water filters, etc, have been put together by the Christians of the PCC through its local congregations supported by some partners; the Methodist Church of England and the Mission 21.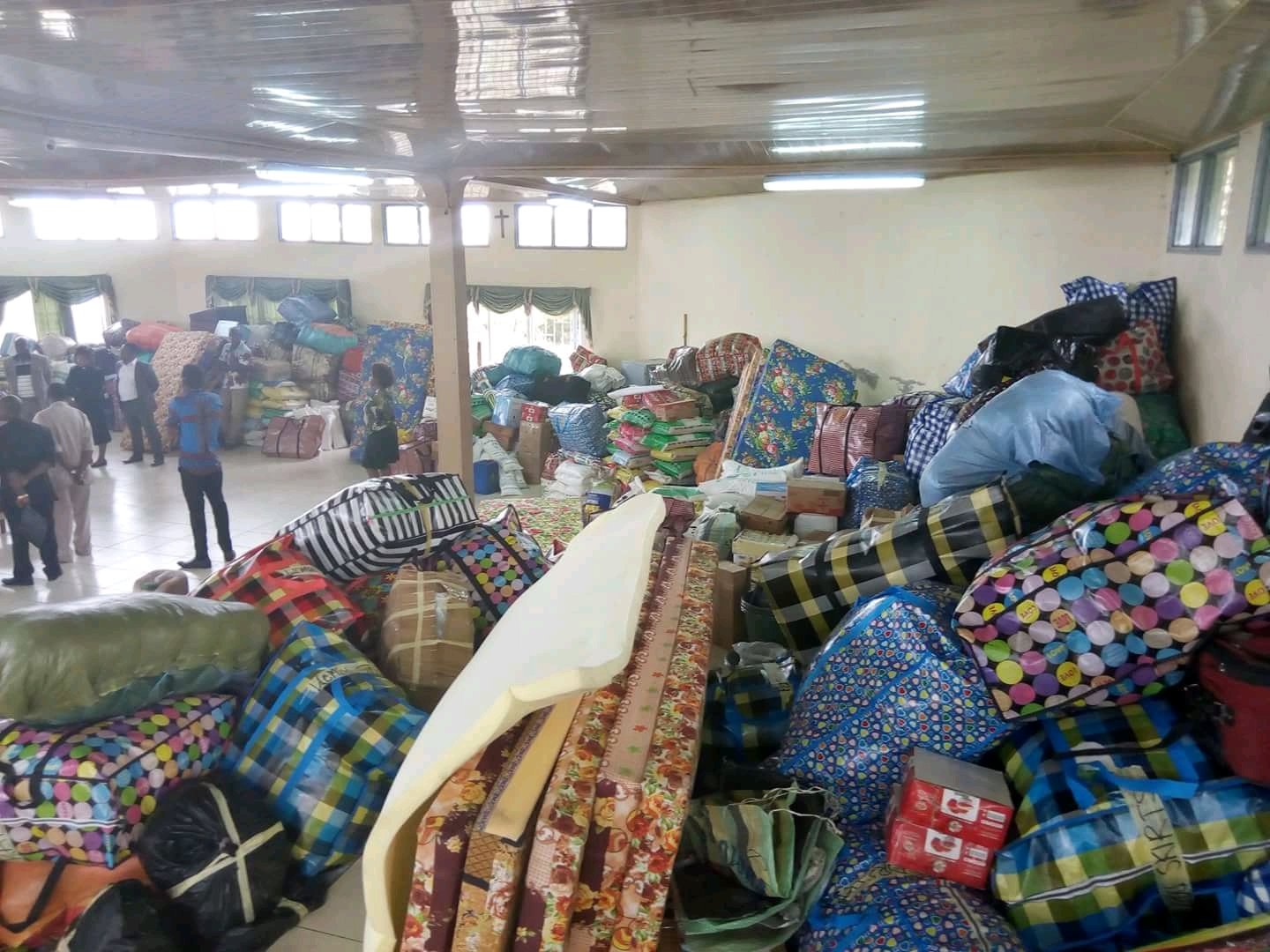 Items destined for IDPs And Refugees
The dispatching of this humanitarian support was supervised by the Moderator of the PCC the Rt. Rev. Fonki Samuel Forba accompanied by the Synod Clerk the Rev. Babila George Fochang, the PCC Financial Secretary Mr. Ngole Mbuayo Ndive Musuka, the Chairman of Board of Trustees Mola Ngalle Kinge Jacob and a host of Presbyterial Secretaries and Treasurers collecting for their various presbyteries.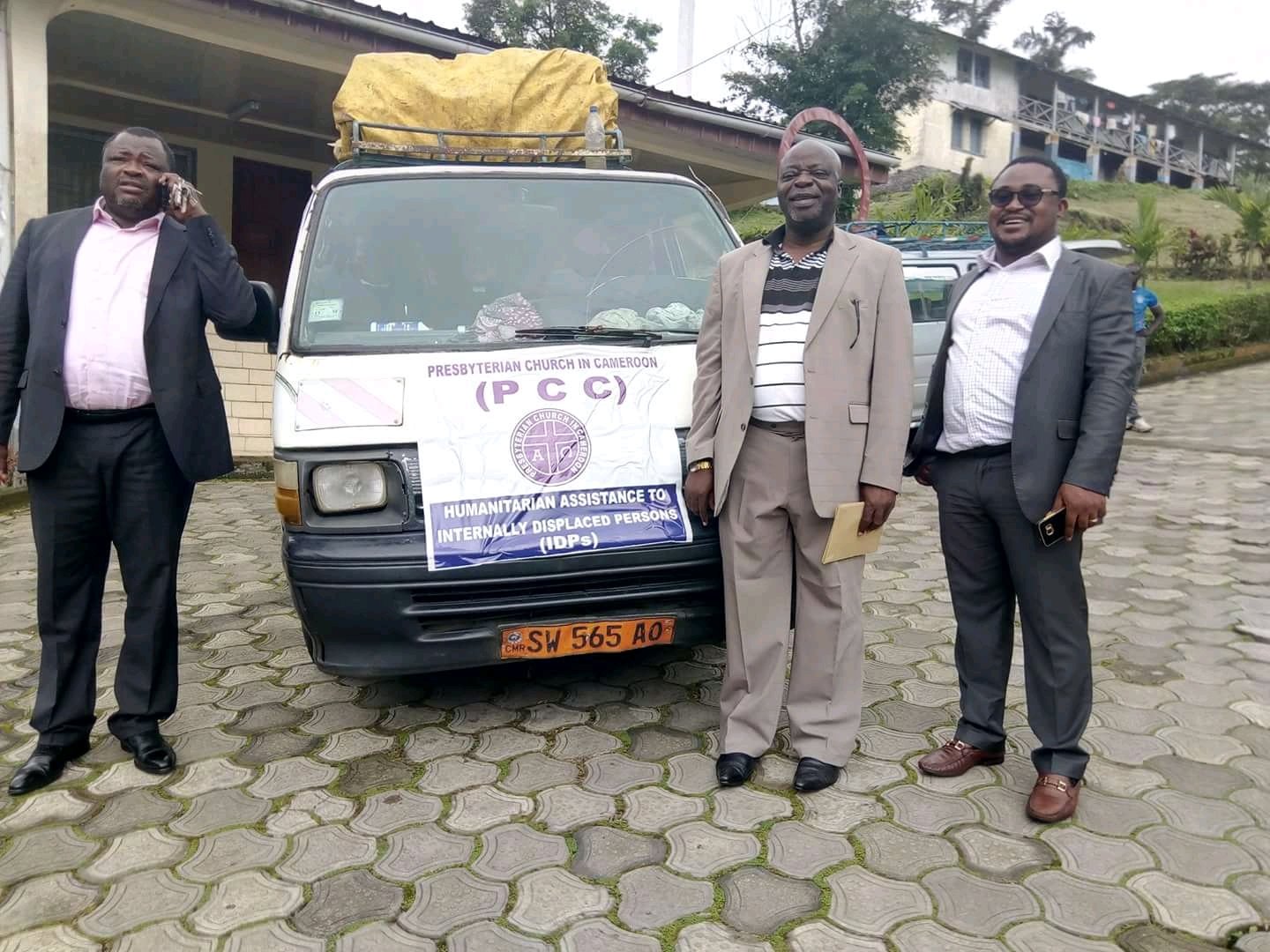 PCC Moderator, Rev Fonki Samuel, standing left, with collaborators ready for the perilous journey into the forests.
The humanitarian support is intended to reach the displaced victims irrespective of their religious inclination, finding refugees in the forests in the North West and South West regions, the West Region, Littoral and other places.
Source: PCC.cm