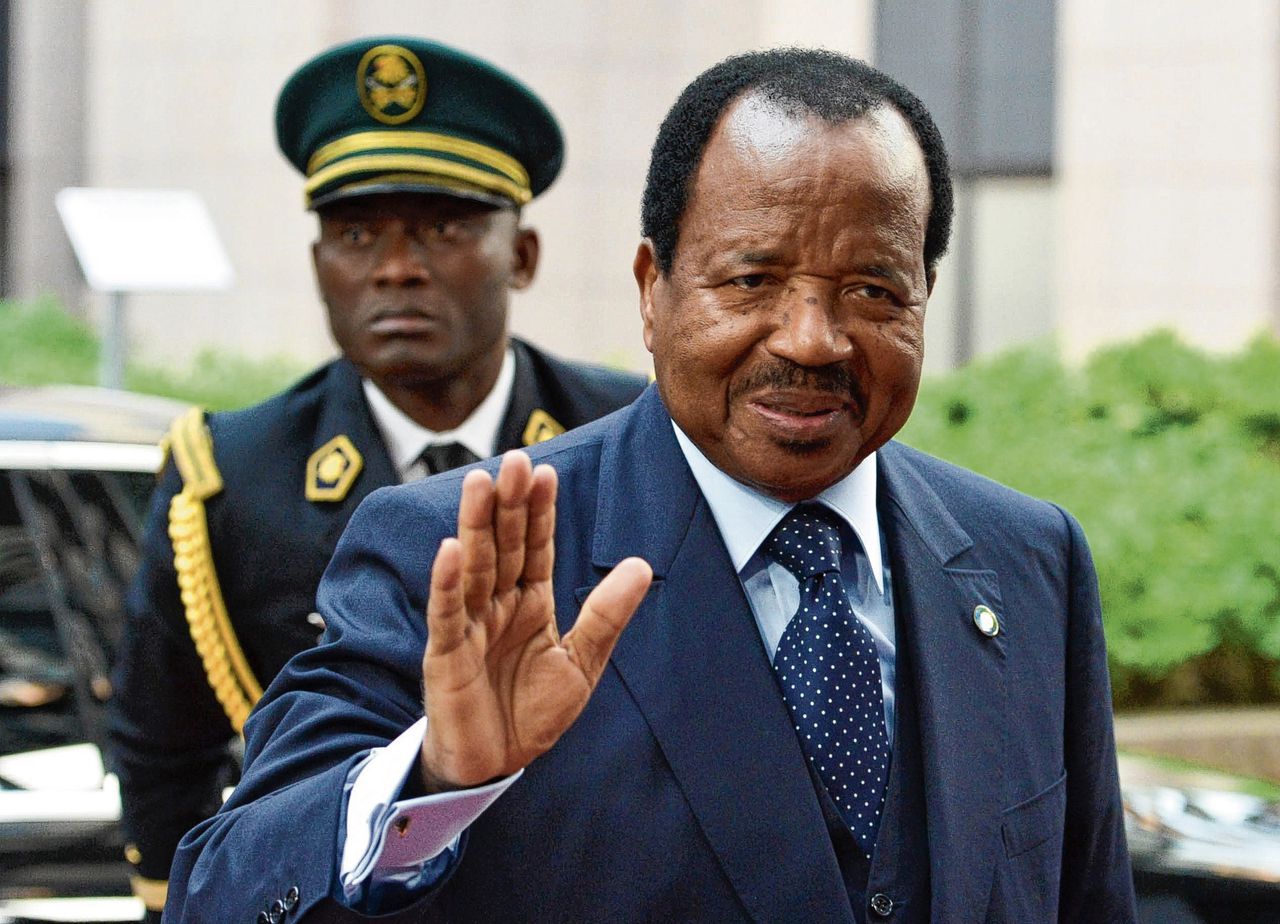 By MEFO TAKAMBOU
Yaounde,Cameroon-Thursday November 30, 2017-11:00 PM Local Time( Cameroon News Agency) Following spates of attacks on Cameroons armed forces with over 10 deaths recorded, Head of State Paul Biya has in a rare and short declaration promised, the perpetrators will be wiped out, he said "Measures will be taken to bring peace and serenity in Cameroon".
The brief and Stern declaration was made Thursday night November 30, 2017 at Nsimaleng airport.
As the Head of State touched down the Nsimaleng airport at the Nations Political capital from the AU-EU Summit in Ivory Coast, these were his declarations.
"I learned with deep emotions the assassination of 4 soldiers and 2 police officers in the South West Region of Cameroon.
Following the disappearance of these 6 military officials, I will like to present my condolence to the bereaved families and our defense forces.
I think that things are becoming clearer to everyone; Cameroon is victim to repeated terrorist attacks from a secessionist group.
In the face of such repeated situation, I will like to assure Cameroonians that measures have been taken to eliminate these criminals and restore peace throughout the national territory".
If everyone who reads our reporting, who likes it, helps fund it, our future would be much more secure. For as little as £1, you can support Cameroon News Agency on mobile money or call the number for details +237 679 700 696 – and it only takes a minute. Thank you.
Also Read
President Paul Biya Convenes Another Special In-Camera Security Meeting In The Wake Of Persistent Killings Of Cameroon Soldiers