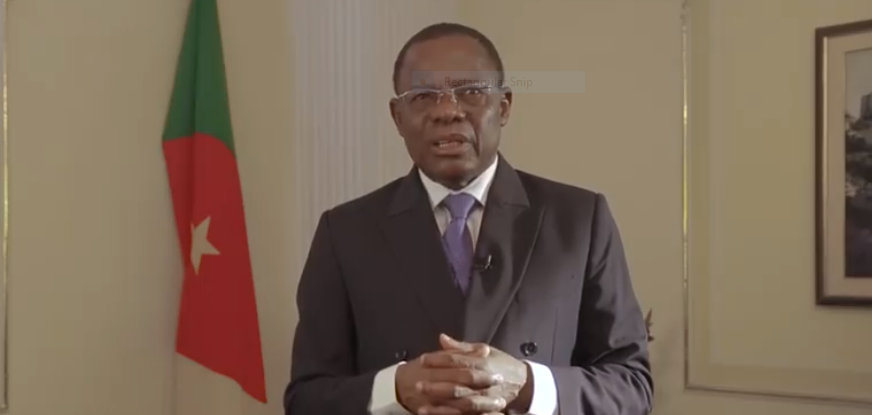 The continues use of military solution instead of political solution in the ongoing Anglophone crisis has put Cameroon on its knees, the President of the Cameroon Renaissance Movement, CRM, Professor Maurice Kamto who declared himself winner of the October 7 Presidential elections, has said.
In his end of year message to Cameroonians, Maurice Kamto said Cameroon has lost dignity, pride, a collapsed State due to the selfish nature of President Paul Biya, whom he said stole his victory.
Despite signs of a failed state he said, President Paul Biya has continued to use judicial terror, arbitrary arrests and torture.
He said the figures are appalling and called on an urgent end to the killings of defenseless civilians in these regions.
Humanitarian Effects
Maurice Kamto revealed that nearly 1000 persons have been killed in the two English speaking regions, about 200 soldiers, 0ver 50, 000 refugees in Nigeria and hundredths of thousands internally displaced.
Economy
Professor kamto said a total of 6000 jobs have been lose, with 8000 in the informal sector compromised.
The sum of 269 billion FCFA has gone down while 6.9 billion FCFA has been lose as tax according to GICAM figures, the employers' cartel. A total of 70 billion FCFA has also been lose by micro financial institutions.
The solution to the Anglophone problem according to Kamto is not by stealing his idea of Disarmament committee nor release of 289 Anglophones, but the complete release of all and engage in positive dialogue.
A partial release of prisoners and continuous militarization and brutal killing of the population will only lead to a stalemate, he added.