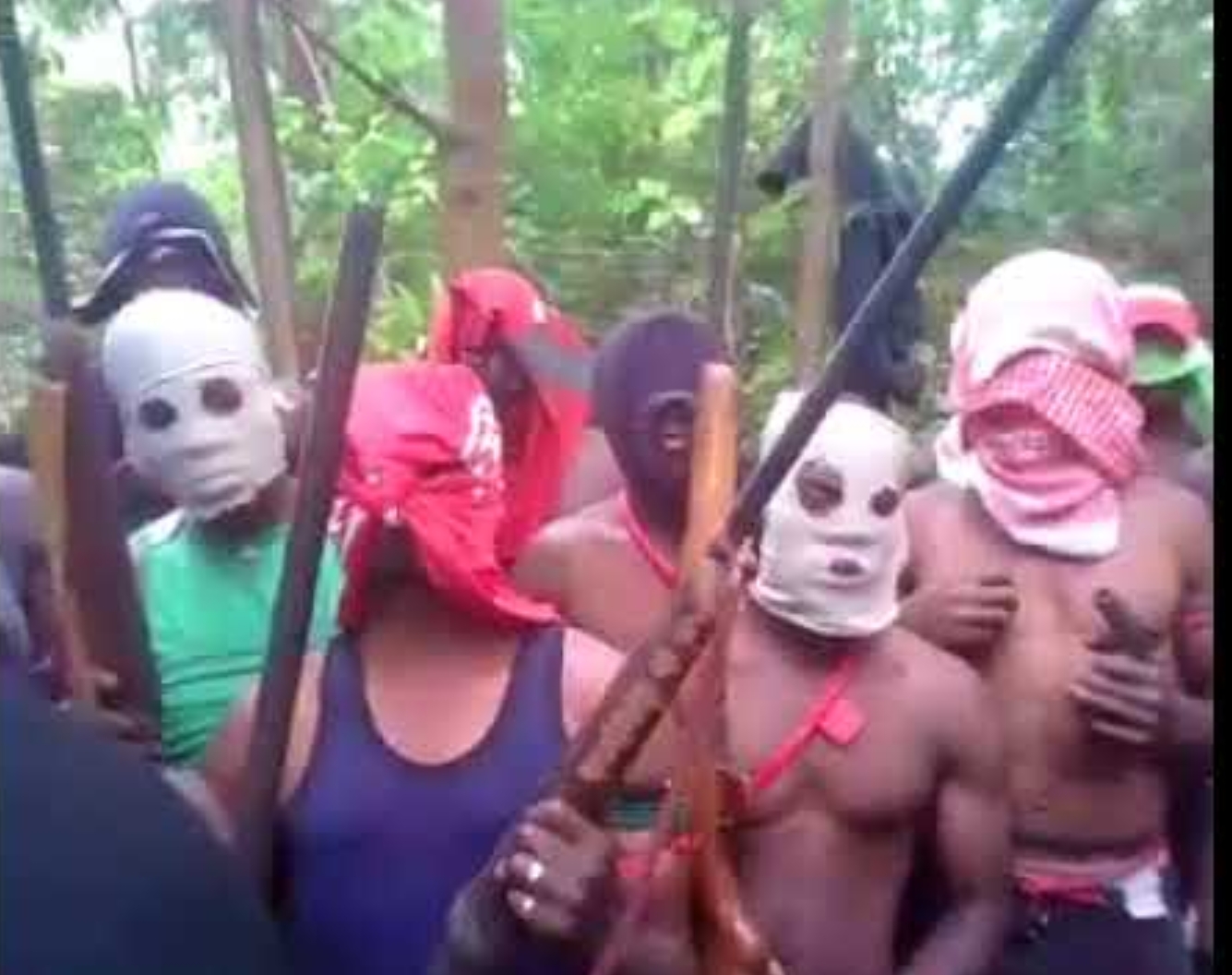 By NFOR Hanson Nchanji
DOUALA, Cameroon-Thursdsy September 6, 2018-4:00 PM Local Time(Cameroon News Agency) Inspired by 'Bakassi Boys', a vigilante group in Nigeria which was formed to eliminate high crime waves in places like Onitsha and Aba, Nigeria's Lancelot Oduwa (Director) and Chukwuka Emeliunwu(RIP) came out with a powerful movie, which remains one of the best in the history of Nollywood, "Issakaba", a movie in which a vigilante group was formed to eliminate injustices and high crime waves in the community starring protagonist Sam Dede and likes of John Okafor, Amaechi Munagor, Chiwetala Agu among others.
Like Bakassi Boys (real life story), ISSAKABA (fiction) presented a society where evil men and women carried out their activities with impunity, raping the economy, killing through witchcraft.
"ISSAKABA Boys" therefore had as mission to purify the land, no matter the cost. Their activities though at certain points led to blood shed, they were highly applauded by the population for putting an end to evil practices. The men in power will later form a counter group pretending to be "ISSAKABA Boys" but their own group will be killing the innocent to put the blame on the genuine group, give a bad name and hang it!
That is how subsequently in the movie, the main ISSAKABA Boys were chased by the people, a scene well orchestrated by community leaders but it will not last long as high crime waves emerged, there was therefore need for the real ISSAKABA Boys to return, that is why in another part, the Director title's it, "Please Come Back", a plea from the population who realised they were tricked into believing that the real group was causing all the atrocities.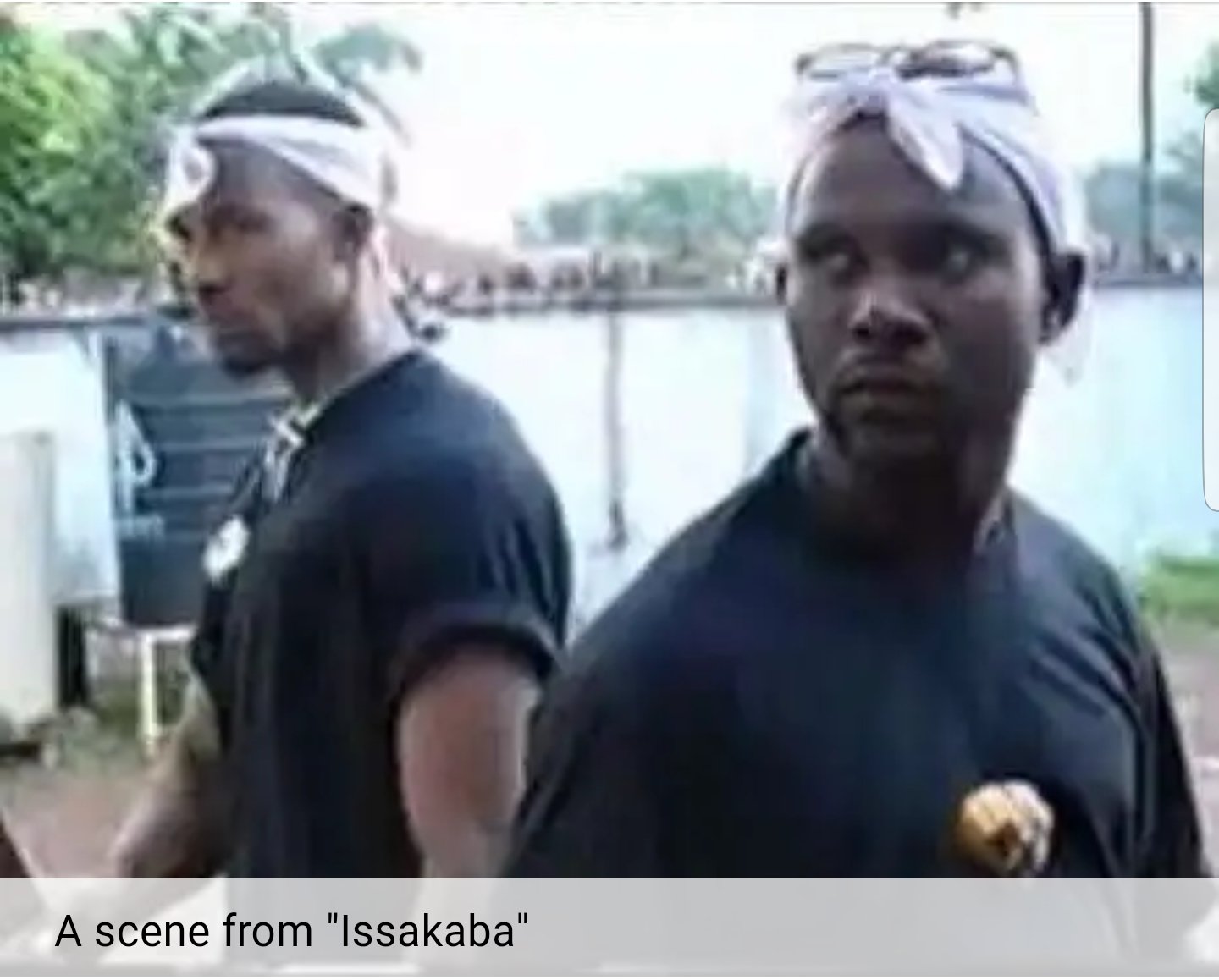 This opinion is not in anyway comparing Ambazonia fighters with "ISSAKABA Boys", but it is using the story behind the movie which is today similar to what the Ambazonia fighters are fighting against ,according to Activists.
The rise of armed struggle in Southern Cameroon last year was a result of brutal killings perpetrated by Cameroon's Soldiers especially on October 1, 2017 when hundreds of thousands marched on streets in the two regions in what activists declared as proclaiming independence of Southern Cameroon, Ambazonia.
After hundreds were killed , communities decided to form groups to defend their boundaries from Cameroon army which had no confidence in the eyes of the people.
Ambazonia fighters according to their leaders "are out to fight these injustices inflicted on the people of Southern Cameroon", a similar situation with ISSAKABA Boys, though not a movie, but one cannot totally deny the fact that ISSAKABA movie and Bakassi Boys inspired self defense in Southern Cameroon. Similarities between them goes a long way to show that one, reflects the society while the other is the society itself. The use of supernatural powers and black magic is believed to strengthen the "Amba boys", same methods used in ISSAKABA.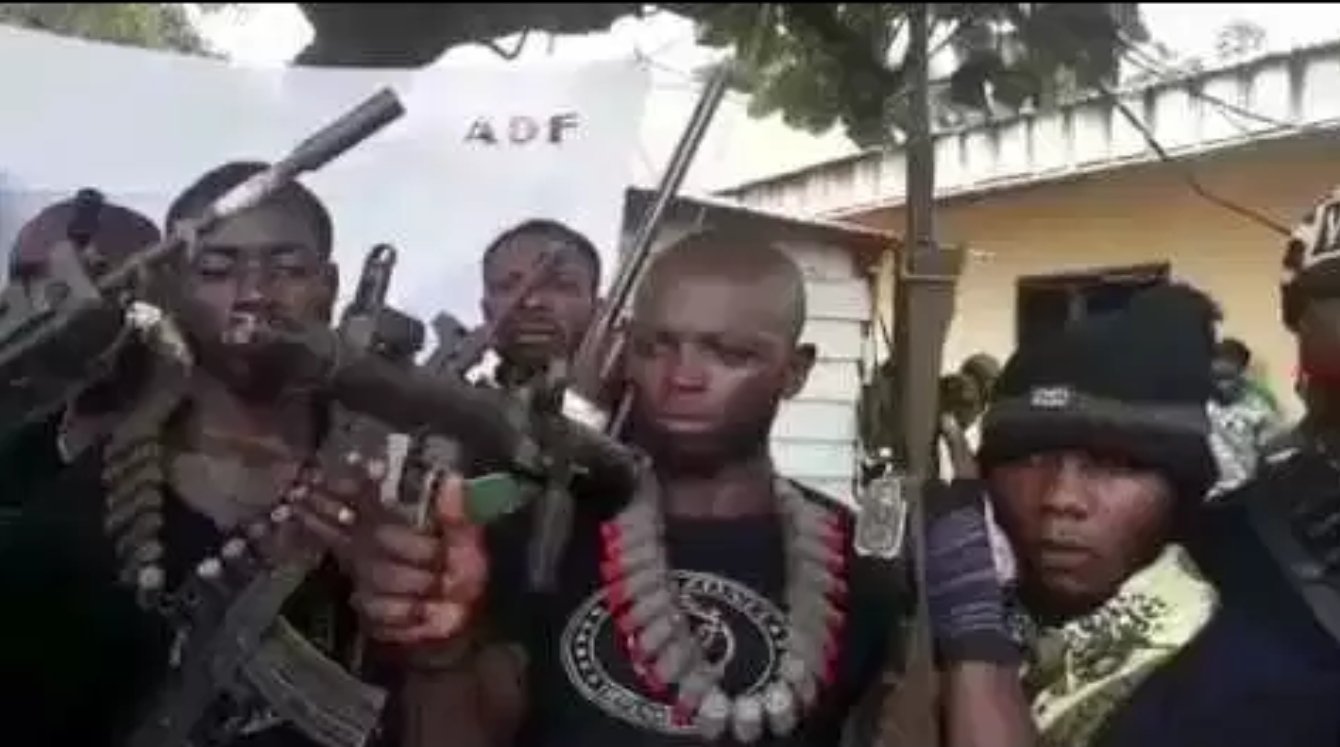 Ambazonia Defense Forces, ADF
Since the creation of different groups in the two English speaking regions, the boys were limited to fighting against military brutality and petit-theft, they have in no way invaded villages to beat up villagers or burn their houses . I am speaking in my capacity as someone who has unmatched coverage of the Anglophone Crisis, now an armed conflict. I started with Television on Equinoxe Tv, but when I resigned, I went underground and did several trips to war zones, unnoticed at times.
One of such areas I visited was Bangem, headquarter of Kupe Muanenguba Division in the South West , I stayed there for one week and even visited areas where Ambazonia fighters operate in my capacity as Journalist. From my experience, the people are very comfortable when Ambazonia fighters are around, many told me that they get scared when they hear machine guns from military. I asked why, and was told that since military suspects everyone, they kill innocent villagers, loot and burn houses with impunity.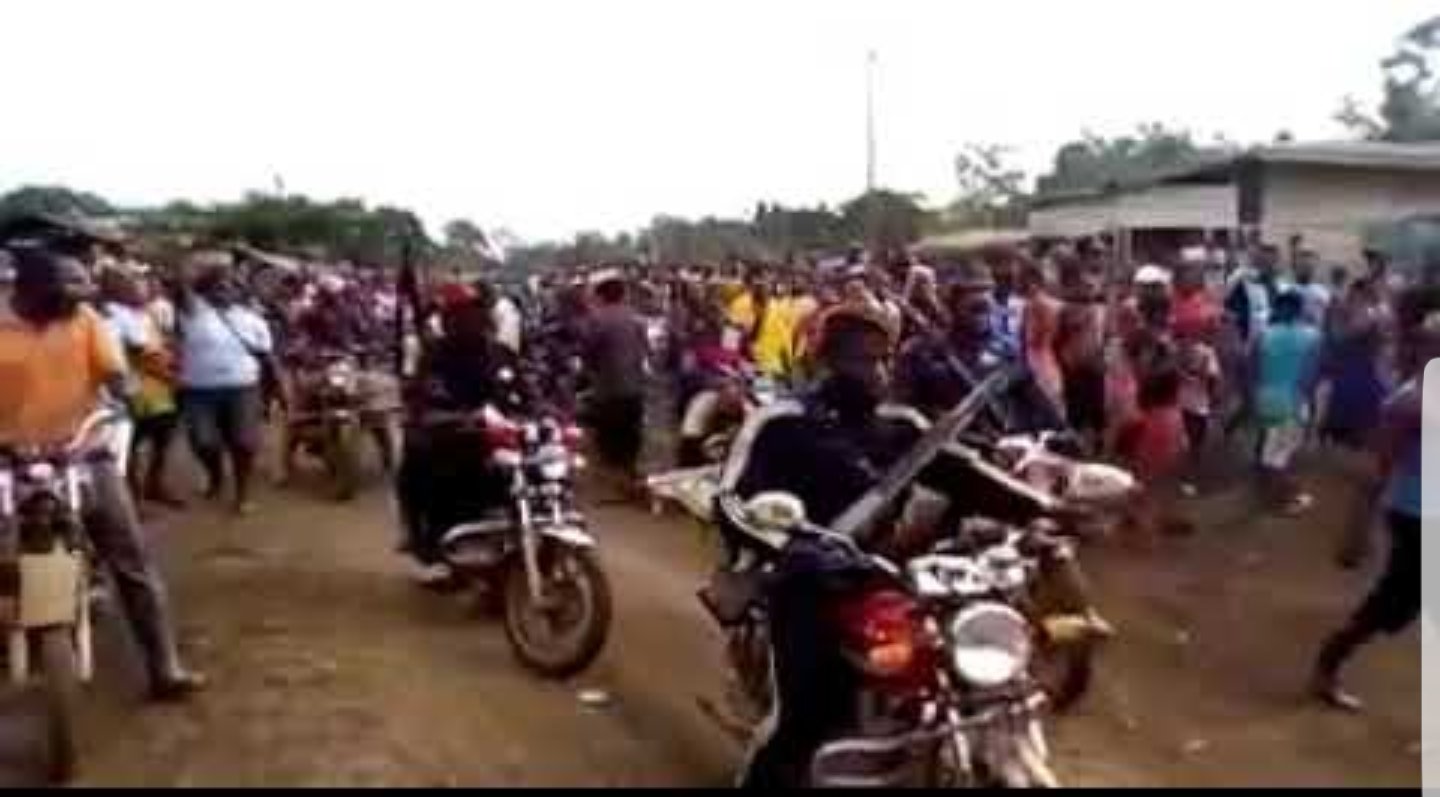 Population receive Ambazonia fighters in pomp and pageantry
In one of the villages, a notorious bandit was arrested by the population and to my surprise, he was taken to Ambazonia fighters' camp for questioning, I asked again why and they told me that if they take him to the Police of Gendarmerie, he will be a free man the next day.
Well, I did not ask what they did to him, I was later told that notorious bandits, black-legs (betrayers) are being sent to six-feet.
As I left Bangem in April, one thing came to my mind, the government has brandished the fighters as terrorists but the people have confidence in the "terrorists" than regular army, what an irony!
Now back to my ISSAKABA Boys story, recent events in the armed struggle has left me pondering if another Ambazonia fighters have not been created to act in place of our famous, ISSAKABA Boys who caused the people to chase the real ones.
There have been many complaints of brutality from Ambazonia fighters, theft and killings all in the name of the fighters and the people are gradually blaming them for what is happening. Activists and even Interim Government of Ambazonia have made statements to counter these accusations. They have said that it is a government strategy to put the people in conflict with the groups they so much cherish.
The activists have clearly stated that some kidnappings and killings are not being done by their recognized groups especially the kidnapping of some Buea Chiefs, kidnapping of students in Bafut, North West region. But the government has stated clearly including using social media platforms to brandish the acts as coming from 'terrorists'(Ambazonia fighters)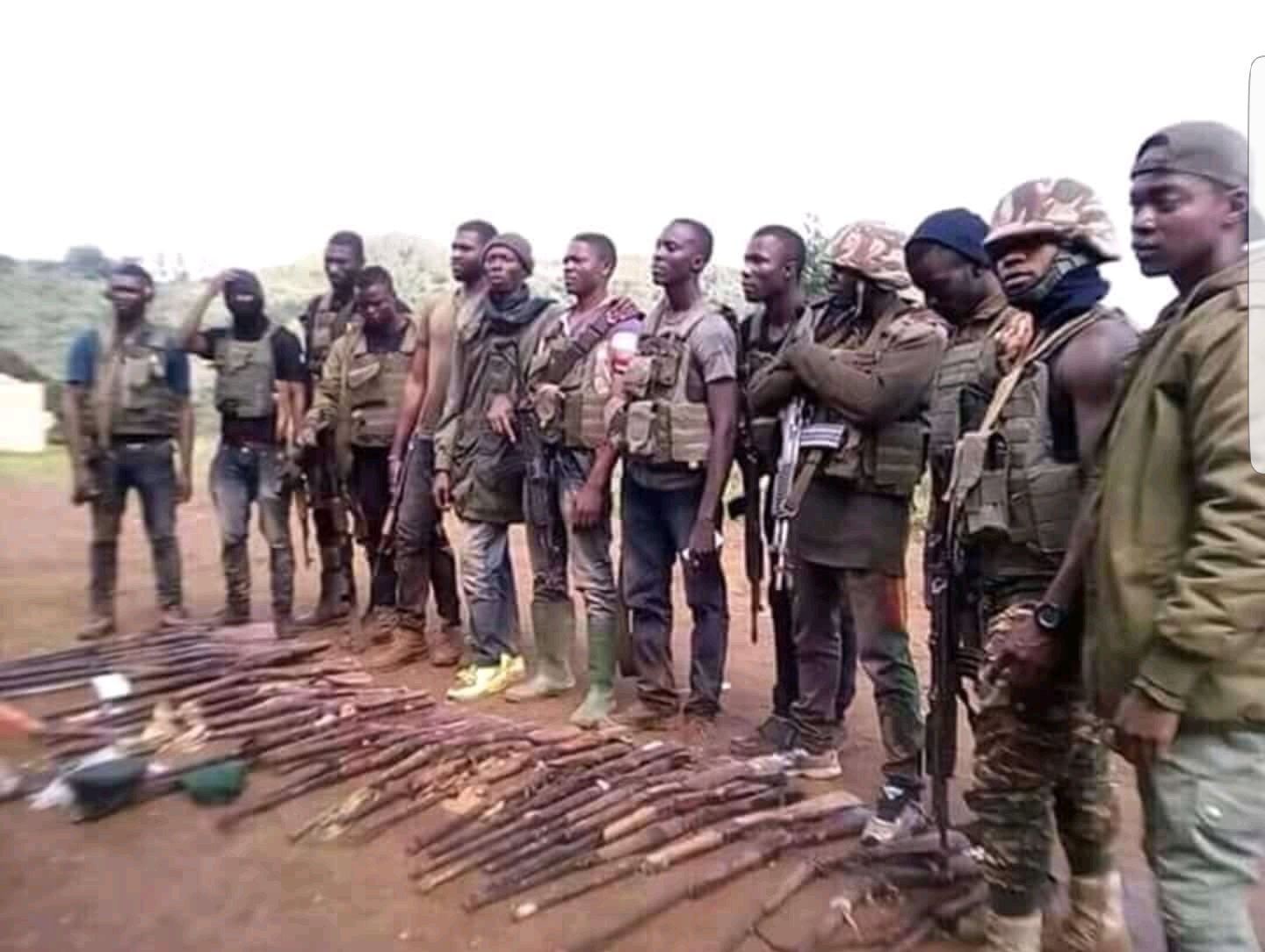 Members of Cameroon Army, dressed in 'Amba Boys' style
But it remains paramount for Activists to prove to denizens at any suspected attacks wether it was perpetrated by them or not. This means that in order to avoid being tagged as "killers", every action must be claimed. What is difficult in this armed conflict is that at times certain attacks are not claimed whether from government forces or Ambazonia fighters. This leaves room for propaganda to creep in and he who makes a faster move easily bring the other down.
If you have watched ISSAKABA and understood the storyline and you are a Southern Cameroonian, then the movie you watched since 2001 could be a replay of what is going on in the armed conflict in the two English speaking regions, preferred (Counties) by Activists.
Is a government sponsored group possible against its people? Once this question is answered the next will be , now that you have watched and understood the storyline of ISSAKABA will you still chase or chastise real Ambazonia fighters?