Politics
NWSW Region: Activists, Journalists And Lawyers On Exile Remain Under Gov't Spyglass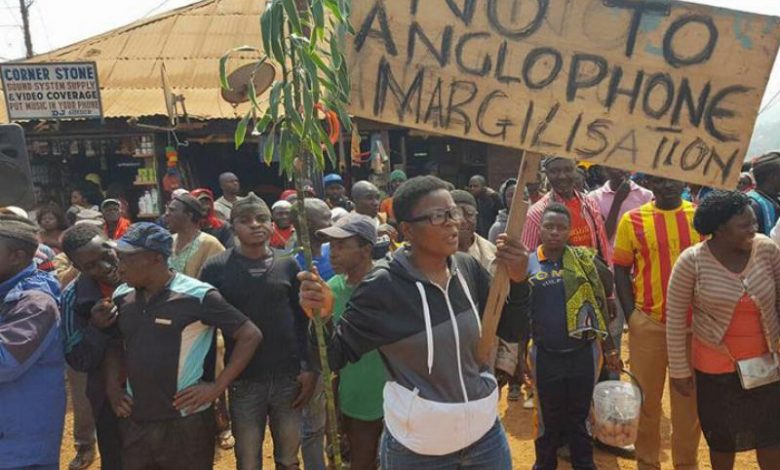 The war declared against minority English speaking Cameroonians, some who prefer to be called Ambazonians is already 4 years old since it escalated in 2016, with no signs it may end soon.
The Yaoundé regime has made several moves like creating the bilingualism commission, holding what they described as the Major National dialogue in 2019, recruited minority Anglophone Cameroonians into posts of responsibility to resolve complaints about marginalization but in vain. Using the military option has further aggravated the situation, causing many to be killed, thousands displaced as refugees while others have simply gone into exile.
They are also suspected of fanning divisions among the front-line movements, banning civil rights movements like the Cameroon Anglophone Consortium, CACSC and the Southern Cameroons National Council, SCNC and tracking its members and sympathizers, spewing tribalism in a bid to end the conflict. All these actions have not worked as the minority population is demanding a mediated settlement to the conflict that will involve third parties.
The regime since 2017 resorted to going after opinion leaders, activists and journalists especially those who escaped into exile and became vocal about the situation in the two English speaking regions of the country or those who have been living abroad before the war broke out.
On January 5, 2018, the leader of one of the movements named the Interim Government of the Anglophone minority, Sisiku Julius Ayuk Tabe and nine others who were refugees and asylum seekers were abducted in Nigeria and deported to Cameroon where they were slammed life sentences. In March of the same year 47 others were arrested in Taraba state Nigeria and 10 others were picked up in Calabar still in Nigeria and are now serving different jail terms under life threatening conditions in Yaoundé prisons.
With the arrests and deportations in violation of the principle of non-refoulement, the regime has multiplied efforts to get other countries to deport citizens, asylum seekers and refugees suspected of supporting or sympathizing with the Anglophone movements. The Cameroon News Agency, CNA gathered that the dreaded Cameroonian Colonel Joel Emile Bamkoui of the country's counter espionage services who was dispatched to the USA and other European countries to cause the return of activists, frontline leaders and journalists failed in his mission and so they are now turning to African countries to carry out the same move.
An official in Cameroon's Ministry of External Relations of Anglophone origin hinted CNA on September 7, 2020 that the government has established a list of countries and individuals targeted for arrest and deportation, especially those seeking refuge in French speaking African countries.
"For now they are targeting Burkina Faso, the Republic of Guinea, Ghana, Republic of Benin, Cote D'Ivoire and even Ghana where it is believed some activists and journalists are residing,'' said the official who spoke under conditions of anonymity. He declined speaking about those to be arrested but gave some hints.
''I cannot give you names but we know through our diplomatic channels that Michel Biem Tong who is a journalist is in Burkina Faso, Solomon Amabo another journalist is in the Republic of Guinea, George Tando is in the Republic of Benin. We also know that activists like Akere Divine, Anye Alfred are in Ghana. Those who escaped when the arrests were ongoing in Nigeria like Barrister Andang Geoffrey, Mola Mawum Joseph, (they were leaders of the consortium) a certain Pablo and Akoson, will not be spared. They are also working with our European diplomatic services in France to help us repatriate activists like J P Remy Ngono. As Anglophone I feel sad that instead of solving the root cause of the problem, they are targeting people abroad. You know as a government worker I cannot go public since they suspect all Anglophones. I too could be target, ''our source said.
Our source did not precise when their mission to hunt down and repatriate the lawyers, journalists and activists and deport them to Cameroon. ''The wish is to see them back in Cameroon by the end of the year 2020,'' our source hinted.
This revelation came on the heels of rumors that the regime is desperate to end the conflict that has destroyed the economy of the once vibrant two English speaking regions of the country. According to Non-Governmental organizations more than 3000 people have been killed, more than 300 villages razed down, more than 60,000 are now refugees in Nigeria and in other countries.
'' We are quite aware that the desperate regime will continue to arrest and detain activists, journalists and lawyers thinking that their arrest, detention and even their death will solve the problem. The government should know that the people are determined more than ever before to end 60 years of pain, torture, marginalization and dehumanization. We have lost family members and everything and no longer afraid of death. We have notified the refugee authorities here in Ghana and it is left for them to assume their responsibility and protect us from any arrest and deportation'' Alfred Anye who is seeking refuge in Ghana told CNA on September 15, 2020.
CNA also gathered that activists and some targeted will petition the UN Human Rights Commission and other Human rights organizations against the planned arrest and deportation of activists, journalists and lawyers. 
Since 2016, President Paul Biya has made several appeals to whom he calls, friendly countries to repatriate anyone supporting the Anglophone course, for Cameroons court to try them.