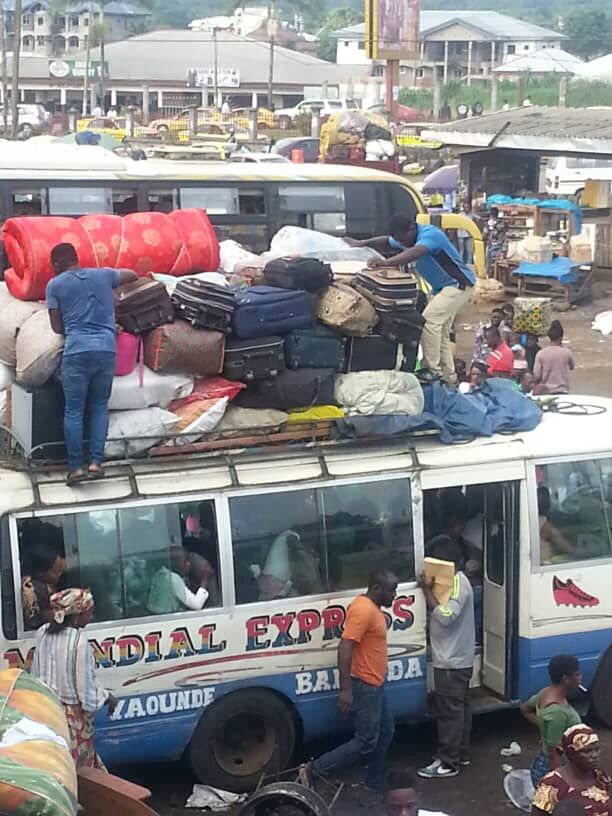 BAMENDA ,North West -Wednesday September 19, 2018-9:30 AM Local Time(Cameroon News Agency) According to a document circulating on Social Media purportedly signed by Regional Delegate of Transport, North West region, Mr Ngong, yesterday's release on "VISA" requirement by travellers before any journey out of the region is Fake.
However some travel agencies had already started implementing the measures which received wide spread criticisms.
Without further explanation, the release says, he never signed any such document.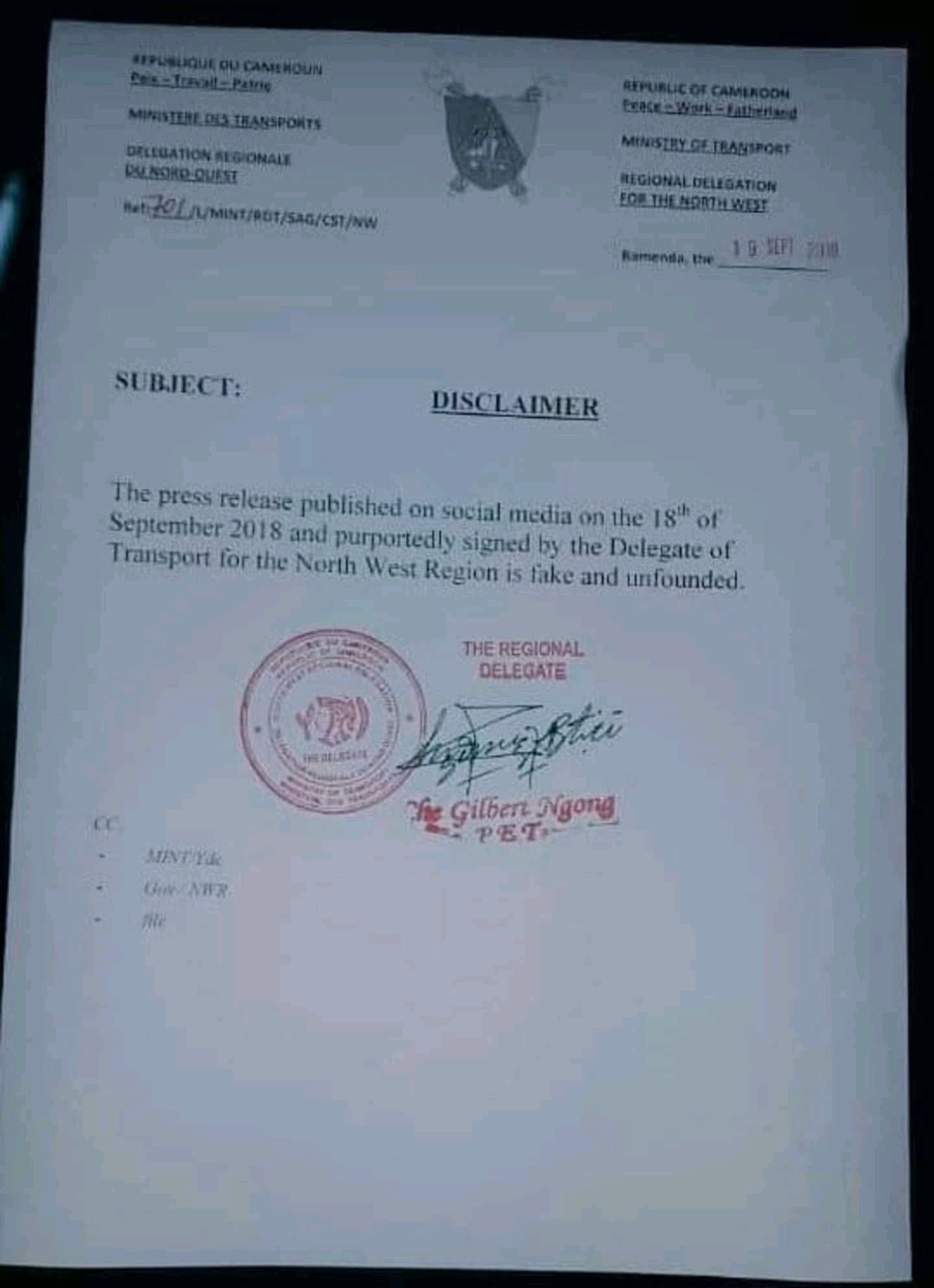 Counter Release porputedly from Delegate of Transport.
The authenticity of this other document cannot be determined. It could be fake , observers hold that a Press outing by the Delegate will clear the doubts.
The release Tuesday with signature of said Delegate, imposed travellers to give information about their journey such as reasons for trip, host, contact of host among others.
Ambazonia activists used the document as proof that Cameroon administrators are already recognizing the restoration of the State of Southern Cameroon.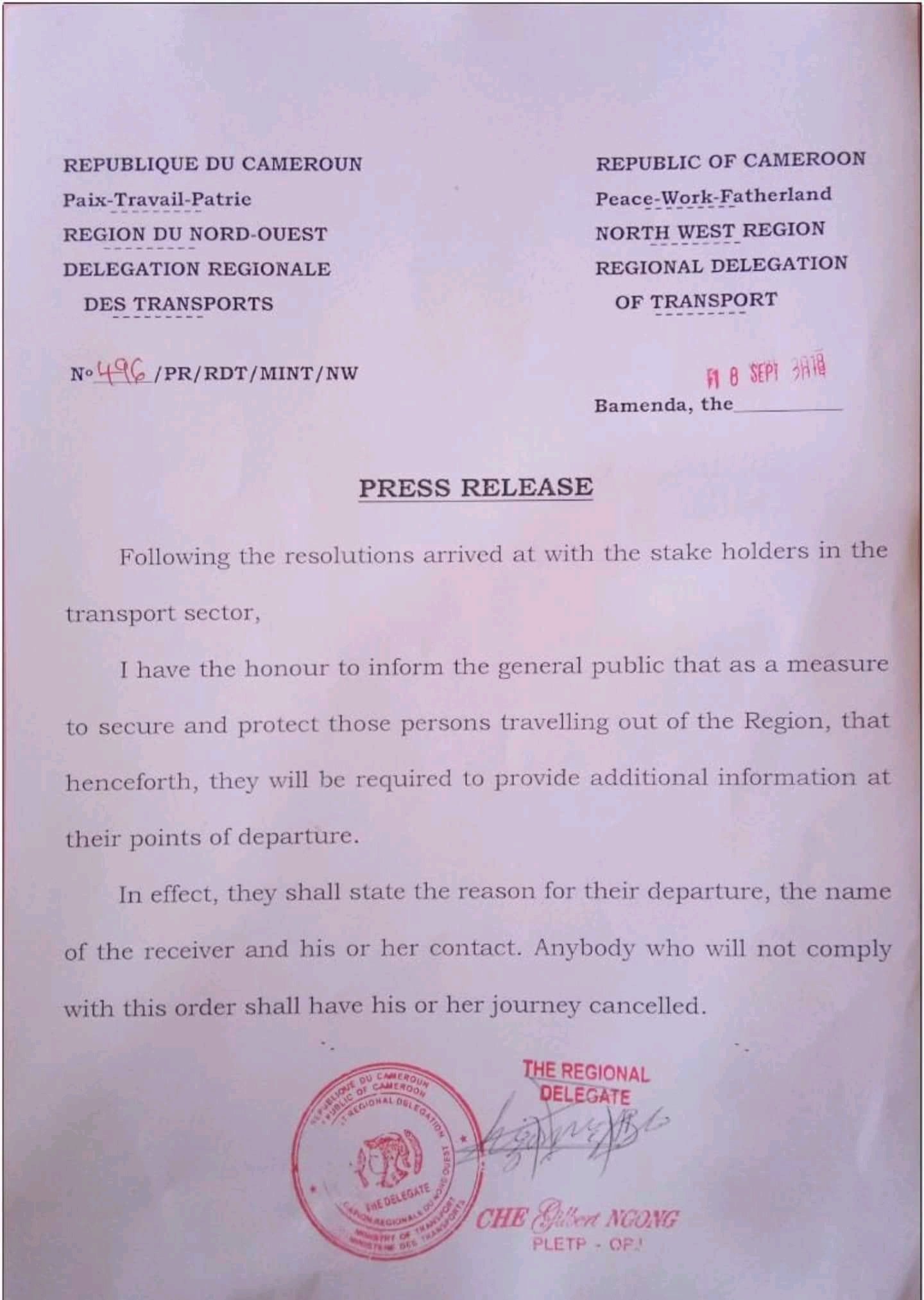 Press release on Tuesday September 18.