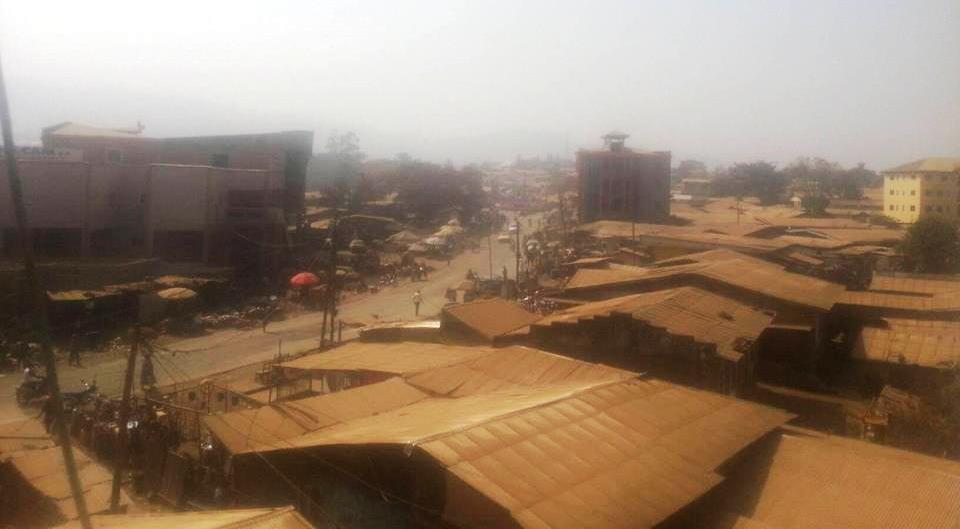 By NFOR Hanson NCHANJI
Bamenda, Cameroon-Sunday February 18, 2018-7:40 PM Local Time (Cameroon News Agency) A one week curfew has been instituted in the North West by the regional governor, Adolphe LELE L'Afrique. The extension of this week's curfew according to the governor, is due to the continuous prevalence of insecurity in some subdivisions.
The curfew according to a release signed on February 18, 2018 will run every day of the one week from 8 pm to 6 pm wherein movements of persons and properties are prohibited, all off licenses, snack bars and night clubs shall remain closed.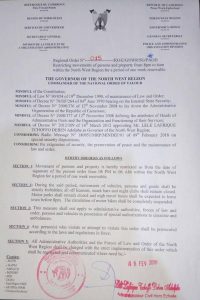 By renewing this curfew, things might get complicated for the Social Democratic Front party, SDF, which is organizing its elective convention from February 22-24.Though the convention will take place during the day, any extension in the evening could turn out bad to participants.
The Anglophone crisis has witnessed a turning point last week as the abduction of the Divisional Officer of Batibo, Namata who is still missing.