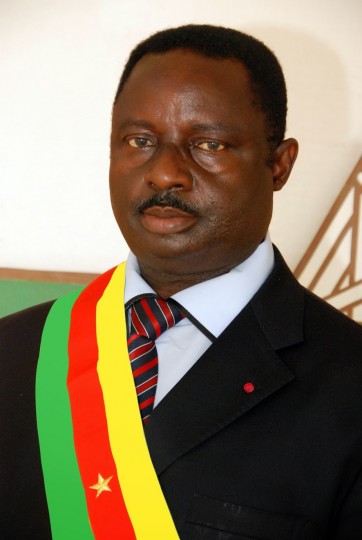 DOUALA, Cameroun-Thursday August 30, 2018-12:30 PM Local Time (Cameroon News Agency) The President of the Warr Cultural and Development Association, Umbrella arm of the Warr clan and a constitutive organ of the Wimbum cultural and Development Association,WACUDA, Hon Mbaya Awudu, has called on the administrative authorities in Nkambe to adopt pacific means and stop using excessive force on the population of these villages.
In a statement WACUDA took a firm stand saying;
'WACUDA Has received disturbing information of the escalation of land dispute conflicts between Ntumbaw and Njirong, 2 brotherly villages of Njep Warr today the 27th August 2018.
WACUDA notes with regret that this conflict has escalated to the extent that people are wounded, houses burnt and cars destroyed; and it all started at Mbaw Rong around the disputed piece of land in question.
WACUDA calls on the 2 villages to immediately stop further escalation of the violence which may lead to further loss of lives.
WACUDA calls on the 2 Fons and leaders of both villages to exercise restraint and keep calm, so that we chart the way forward to a peaceful sustainable solution to this land dispute while respecting the rule of law as well as our cultural manner of managing such disputes.
WACUDA calls on the religious leaders to pray hard and act through mediation as well.
WACUDA equally calls on the other Fons of Njep Warr as well as Mbumland to play active roles in finding peaceful means of resolving this issue.
WACUDA also strongly requests the Administrative Authorities of Donga- Mantung to manage this conflict diligently through peaceful means; and not by the use of excessive force through cracking down on the innocent villagers of the villages concerned.
WACUDA pleads with the people of the 2 villages to respect the Administrative Authorities while putting across their points of view and facts of the matter.
WACUDA requests the elite of the 2 villages to use their high level knowledge of solving problems by advising our brothers and sisters to take heart and give peace a chance to resolve the problem for the good of these 2 villages.
WACUDA calls on the Wimbum Cultural and Development Association (WICUDA) to play their role of the peaceful management and resolution of such conflicts in Mbumland.
WACUDA prays the Almighty God to intervene as we look for ways and means of solving this problem.
On Behalf of WACUDA,
Hon. Dr. AWUDU Mbaya Cyprian
President General of WACUDA'.