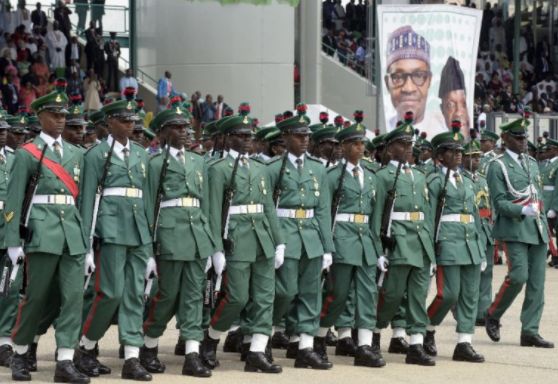 The leader of Nigeria's ruling All Progressive Congress,APC has warned that the country will not go back to the days of Military Coup and that it will foil any attempt by those hoping to do so.
Bola Tinubu was speaking after the Army chief last week ordered officers to stay-away from politics.The army chief had revealed that he has reliable information that some soldiers have been approached by some individuals for undisclosed political reasons.
Mr Bola said Nigeria has suffered a lot to see it's democracy grow with people,thousands dying because of that hence it cannot today move backwards.
Nigeria President Muhammadu Buhari is in London for the second time in three months for medical care, a sickness he describes as the "worst in his life"
Nigeria has been under civilian rule since 1999 after military dictatorships held power for the vast majority of the years following independence from Britain in 1960.