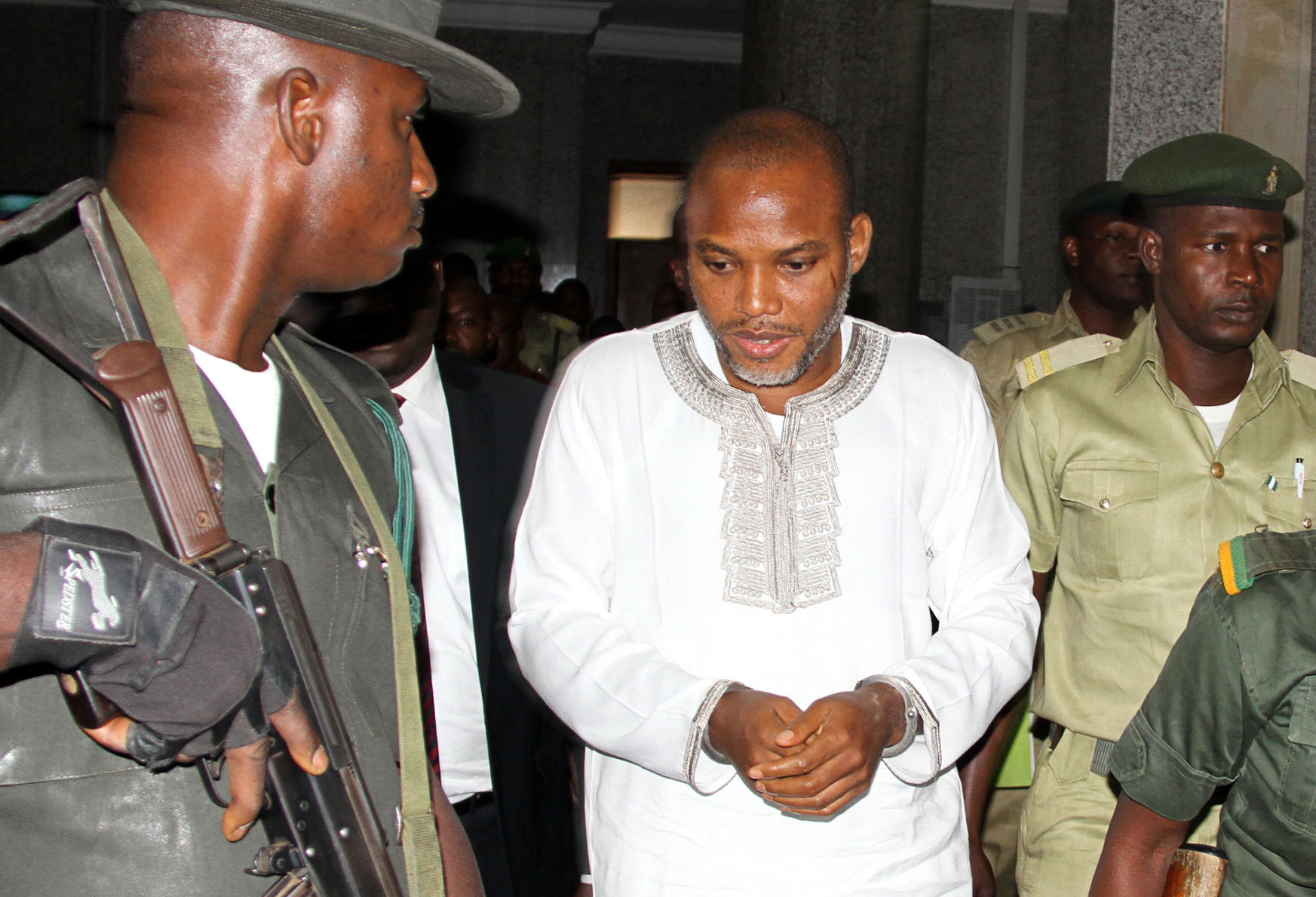 The Abuja Federal High Court has ordered the release of the Director of Biafra and leader of the indigenous people of Biafra, Nnamdi Kanu.
Kanu has been in jail since 2015 was arrested for his role in championing the secession of the oil rich Biafra region in Nigeria.
He was granted bail earlier last week but asked to present Jew Rabbi as surety.
He was also released after Judges said his health was deteriorating.
Kanu will however return to court in July to answer charges of criminal conspiracy and leading an illegal group.
However the charges of criminal conspiracy and leading an illegal movement have not been lifted and the next hearing will hold in July.
The Nigerian government has been accused by Amnesty International of killing some 150 separatists during a pro-Biafra protest. The Nigerian government rejected the allegations.
Nigeria was plunged into a civil war when the Biafra secessionist ideas were at its peak from 1967 to 1970 with estimated 1 million people killed.