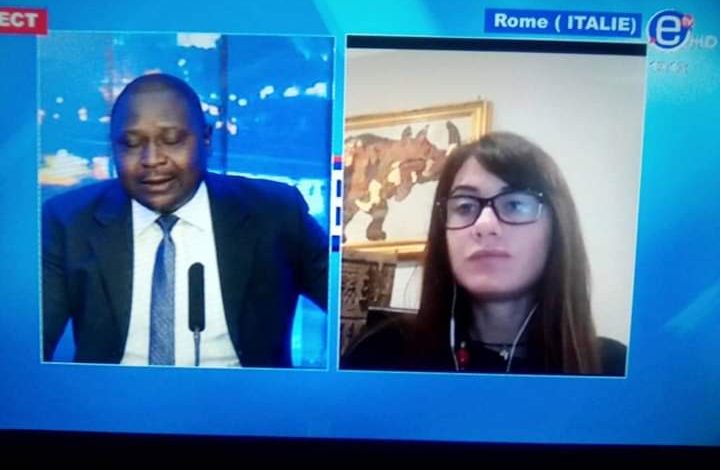 A senior researcher at Human Rights Watch, HRW, Ilaria Allegrozzi has said that their organization welcomes the report submitted by the commission of inquiry on the Ngarbuh Massacre, adding that it "represents a step forward but we do not agree on the number of victims." The rights NGO has said government forces accompanied by militias killed at least 21 villagers in Ngarbuh on Valentine's day.
She was a special guest on Equinoxe Television on Thursday, April 23, 2020.
"This report by the Commission of Inquiry represents a very important step, a positive step in the right direction. It shows that the government is willing to punish those responsible for crimes committed by its own security forces. We do not agree on all the key points of the report, especially the number of victims and the dynamics of the attack. We continue to emphasize that these killings were deliberate and not the results of an unfortunate incident", she told the presenter of the program, |Equinoxe Soir.
She who had been presented as black sheep, with her NGO, Human Rights Watch, allegdly planning to destabilize Cameroon thinks that:
"The Minister of Territorial Administration and the army spokesperson should take a moment to reflect on the serious conclusions of this commission of inquiry".
Exhilarated by the government report, she adds, "When we denounced the murder of Ngarbuh, the government and the soldiers attacked us, they demeaned us, they sometimes provoked us even with insults, sometimes personal against me. The government should understand that we will not be intimidated by this tactic."
Human Rights Watch has also been accused by the government of having collected money from a supposed FCFA 5 billion with other NGOs and the media, to destabilize the government.
The NGO's senior researcher believes it was more of a fantasy on the part of the one who made these unfounded allegations.